This Fungus-Based Faux Meat Company Has Some Big Name Investors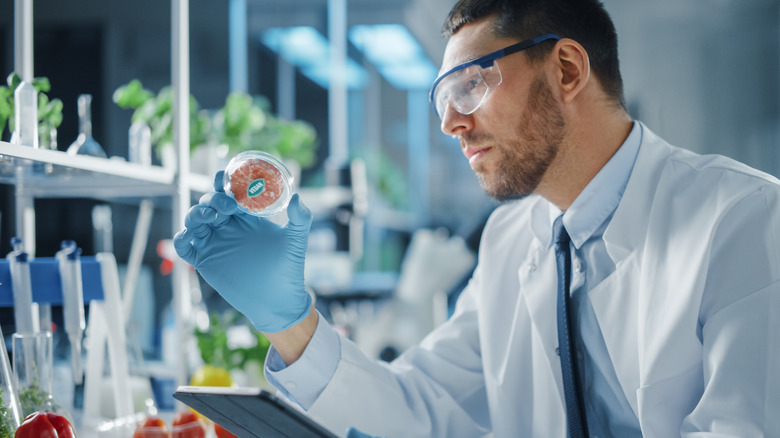 Shutterstock
When the wave of plant-based meat hit the market back in 2020, shoppers and restaurants couldn't get enough of the product. According to The Verge, faux meats like the Beyond Burger caught the attention of anyone looking to add some meat alternatives into their diet and ended up as a comfort food for many during the early days of the pandemic. This caused sales to soar by 264% by May 2020. Momentum hasn't slowed down for this style of alternative meat and the product continues to strike a chord with consumers. While plant-based meat has captured the imagination of anyone looking to eat healthier and better the environment, some experts fear that these meat alternatives — which tend to be highly processed — don't live up to their promises, The Sydney Morning Herald notes. 
Despite this skepticism, a food-tech startup that plans to bring a fungus-based meat alternative to restaurants and stores across America has recently been backed by Bill Gates, Al Gore, and Jeff Bezos (via MSN). Nature's Fynd opened up shop in Chicago with the goal of creating a product that can compete with Beyond Meat or Impossible Foods.
What does a fungus-based faux meat taste like?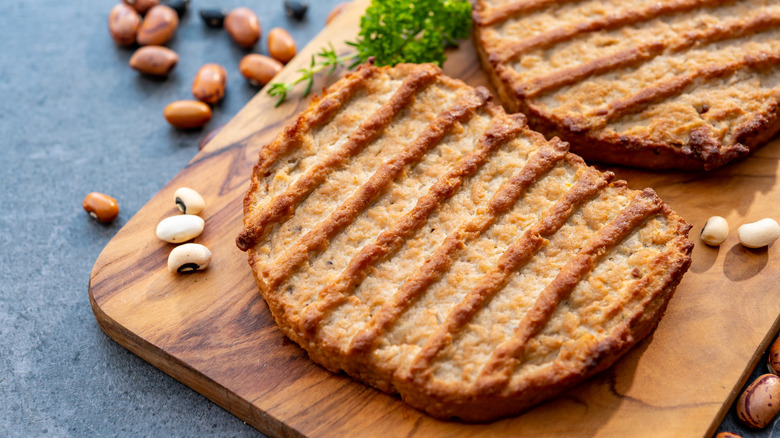 Shutterstock
Gore, Gates, and Bezos tapped into a seriously hot product when they decided to back Nature's Fynd. Using fermentation, the company can create their product in a large-scale laboratory that uses far less resources than traditional meat farming (via MSN). They ended up with a product that offers up some impressive health benefits and has "blown away" taste testers. Fy, the company's signature product and the protein base for all its creations, was developed from a spore from a hot spring in Yellowstone National Park and has the potential to compete with all other forms of alternative meat. Each serving of Nature's Fynd's faux meat contains the nine essential amino acids and several vitamins and minerals; it also lacks all traces of cholesterol or trans fat.
If you have searched high and low for a great, ecologically-focused ingredient that can take your meals to the next level, you need to keep an eye out for Nature's Fynd's faux meat. Currently, you can order meatless sausage patties from the company, but keep an eye out for even more products in the near future (via Nature's Fynd). With a product this hot, you can guarantee even more big-name investors will jump aboard this unique meat alternative.