Costco Fans Are Divided On These Frozen Grilled Cheese Sandwiches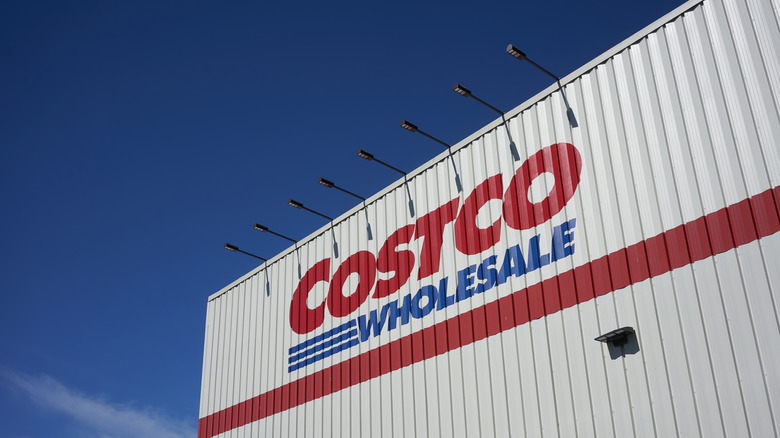 Shutterstock
When it comes to grilled cheese, the classic sandwich can be anything but boring if you get creative enough. From adding toppings to the outside of the sandwich for extra flavor to turning the whole grilled cheese into a topping itself, there are a variety of way to keep it interesting. However, when you're exhausted from a busy day, even the idea of making this iconic entree can seem like a chore. Luckily, Costco just rolled out a frozen option that can take all of the brain power, energy, and mess out of making the simple meal.
Instagram user @costcobuys, recently posted a photo of the new frozen grilled cheese product that the big box store is currently selling. Within a day, the post received nearly 3,800 likes. The caption read, "Toaster Grills grilled American cheese sandwiches are so convenient! They're $8.89 for an 8-pack. No prep, no mess, & ready in minutes...sounds good to me!" While it's a no-frills freezer staple for some, there were quite a few fans and followers that had a lot to say about the product.
Costco customers had mixed reviews about the product
One negative comment on the post read, "It's not that hard to make grilled cheese." While another added, "Wow. We've reached a new low in laziness." One Instagram user even pointed out a reasonable con to the product, writing, "If any of the melted cheese were to somehow get into the inner coils of the toaster–it would not be good! I know because someone in my house put buttered bread in the toaster. It took weeks before the burning grease smell went away." However, for all the negative comments, there were also a lot of people that love the product.  
One fan said, "My kids love these." While another mentioned they love that there's no prep or mess involved. Another follower defended those that enjoy them by writing, "My 5 yr old is obsessed with grilled cheese! Seriously this could be life changing for me and for all you haters who say it's lazy, bring on the 5 yr old being self sufficient and popping that bad boy in the toaster on his own!" Another reiterated this logic saying, "These are nice for latchkey children as an after school snack. They are also microwaveable for those with toaster concerns." So, love them or hate them, they're a godsend for some Costco shoppers.