This Is Alex Guarnaschelli's Favorite Episode Of Good Eats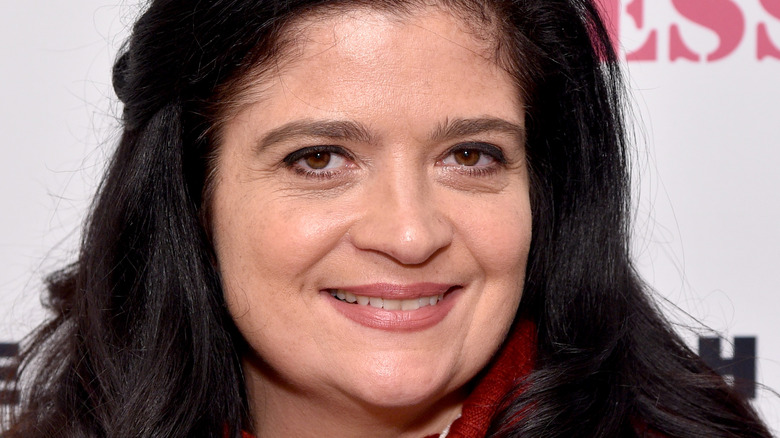 Bryan Bedder/Getty Images
Food Network's "Good Eats" is a show where pop culture, trivia, and food all come together with a liberal dose of comedy. The show, hosted by Alton Brown, is popular because it enhances the typical food demonstration show with bits of history, background, and flair. 
As host, Brown mixes science, facts, and culinary prowess into an enjoyable cocktail. In 2019, the show returned to Food Network after a hiatus. To celebrate, fellow Food Network celebrity, Alex Guarnaschelli, co-hosted an episode of "Good Eats." Set in Casablanca, Morocco, the show focused on shakshuka, a baked egg dish, as chronicled by cooking-shows.com. 
The show also spoofed the classic movie, "Casablanca," starring Humphrey Bogart and Ingrid Bergman, with Alton Brown and Alex Guarnaschelli dressing as the beloved characters Rick Blaine and Ilsa Lund. The show sealed the friendship of the two culinary stars, who appeared on other Food Network shows together including the culinary competition show, "Chopped." 
Guarnaschelli loved this deep dive into chocolate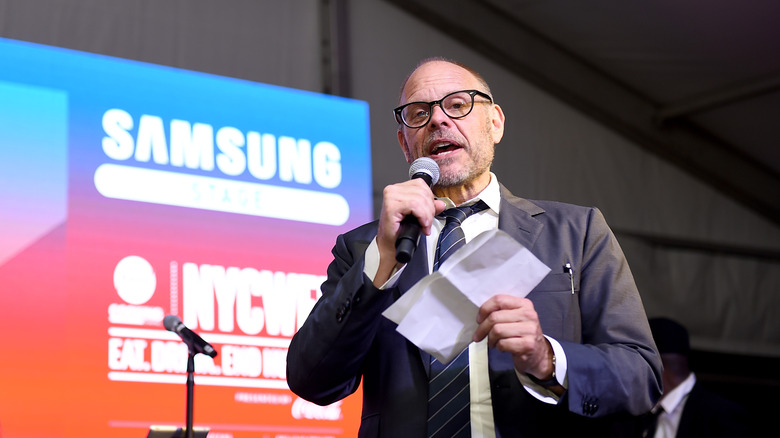 Ilya S. Savenok/Getty Images
Recently, Alton Brown tweeted about the show, "Good Eats," asking his followers to share their favorite episode of the show. 
Alex Guarnaschelli replied to the tweet, saying, "After some ruminating, I might say 'Art of Darkness'". The 13th episode of the first season of the return of "Good Eats" focused on the history of chocolate. Food Network describes the episode as having Brown delve into the "dark world of chocolate." In the episode, Brown takes viewers on a chocolate journey. He picks pods, roasts beans, makes a mousse, and even visits his shrink before coming up with the "ultimate chocolate recipe." The recipe is for chocolate lava muffins, which uses cocoa powder, vanilla ice cream, and semisweet chocolate chips to make a decadent muffin, per Food Network. If you're looking for a chocolate fix that's easy to make, Brown also makes a chocolate mousse on the episode, according to the network, that uses only a handful of ingredients and takes 10 minutes to prepare.