Martha Stewart Just Revealed This Famous Chef Is Actually Her Neighbor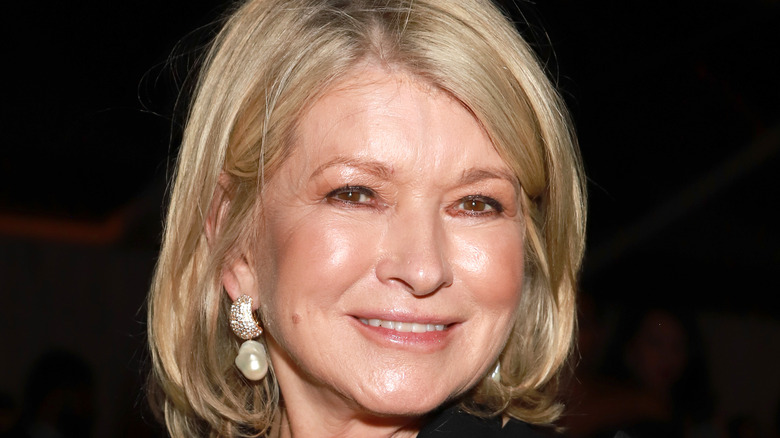 Arnold Turner/Getty Images
Celebrity chef Martha Stewart is used to a lavish life. Per Hello! Magazine, she has several homes around the country. According to an article on her website, one of her most favorite spots is in Katonah, New York. Of course, it's very important for Stewart to make sure that her kitchens are perfect and equipped with everything she needs to cook delicious meals whenever she's at home (whichever home that might be). Additionally, different kinds of cooking essentials are within arm's reach so that the chef is never at a loss when she's meal prepping. 
She told Artful Living in an interview that she enjoys splitting time between her different homes. "Each of my homes is very different," she explained. Her farmhouse in Bedford, for example, allows her to escape the hustle and bustle of the city, while Lily Pond lets her stay a little closer to the coast. She also loves her cozy home on Perry Street and her summer home in Maine, where she hikes to nearby picturesque locations. Of course, homes mean neighbors, and Stewart recently revealed something interesting about one of her neighbors on Instagram. (Honestly, it's quite heartwarming.)
Daniel Boulud is Stewart's neighbor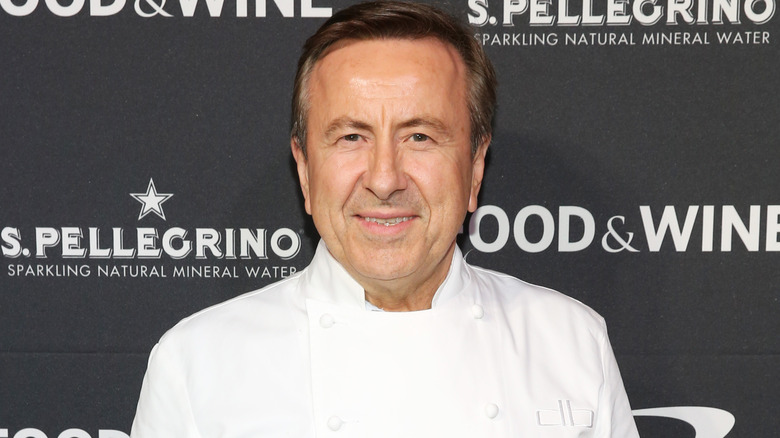 Bennett Raglin/Getty Images
Stewart posted on Instagram about the perks of having celebrity chef, Daniel Boulud, as her neighbor. She put up a picture of a delicious meal that included rotisserie chicken with black truffles, cold corn Velouté, Pommes Anna, and a delicious tart made with apricots and almonds. 
Stewart wrote, "How lucky am I to live across the road from one of the world's greatest and most generous chefs! @danielboulud of many famous restaurants prepared dinner for me tonight which I shared with Jane Heller and Steve Gerard." (The dinner party sounds like so much fun!) The group also ended up sharing a bottle of wine from Chappellet Vineyard & Winery. 
Stewart's fans were delighted by this update. One of the most-liked comments read, "How sweet — It doesn't matter where you live or who you are, neighbors need to look out for each other." Do you agree?