The Real Reason You Can Only Buy These Liquors At The Airport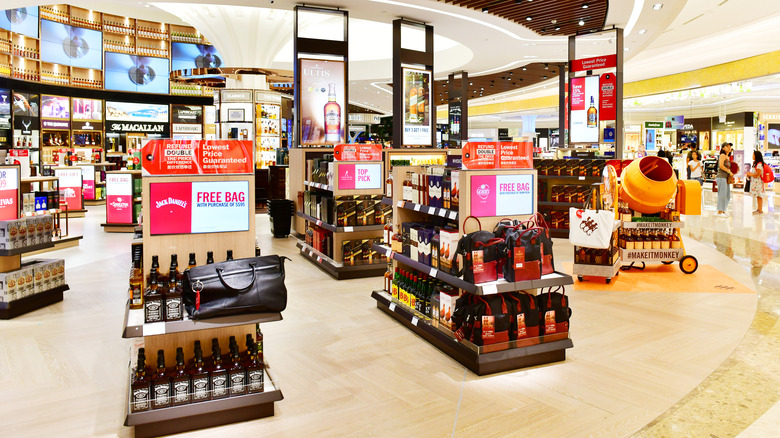 Shutterstock
While many of us might feel ambivalent about international travel, we are less likely to feel the same way about the retail opportunities that come before we get on a long-haul flight, particularly if were savvy about what to get at duty-free. What might seem like a high-priced retail space filled with goods you can only find at luxury department stores can carry bargains or one-of-a-kind items you might have wished you had picked up as soon as you arrived home, and these include candy and liquor. 
Liquor can be bargain, simply because most countries around the world charge what they call "sin taxes" on items like alcohol, which means that when an item is sold duty-free, its price tag literally doesn't include the burden of extra charges. "The heaviest-taxed areas of all our lives are things like liquor and tobacco products. They naturally are going to have the biggest savings, because you're escaping either duty or sales tax, or both, depending on the regime in a particular country," Tony Richardson, founder of online shopping guide Duty Free Hunter, tells The Washington Post. 
Liquor manufacturers consider duty-free to be a key market segment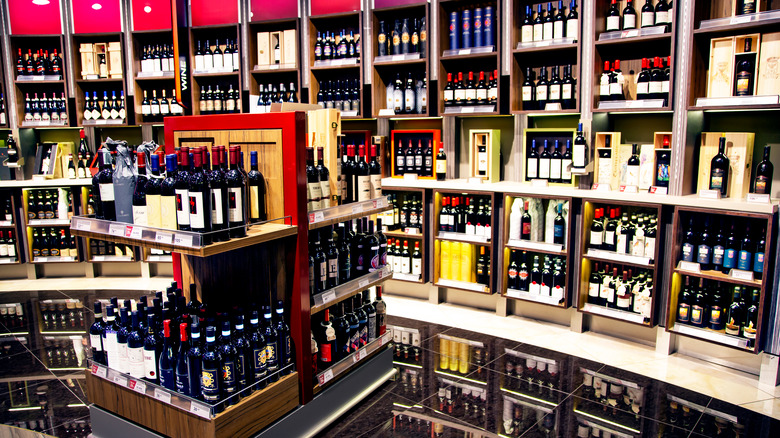 Shutterstock
As a result, items move fairly quickly, giving global liquor manufacturers the incentive to do something they wouldn't do for retail spaces, which is to sell inventory they might not consider selling anywhere else. Thrillist offers up tequila maker Patrón as an example, which considers duty-free a critical market, because it is its second largest in terms of sales volume. Because of this, the premium tequila manufacturer is more interested in giving duty-free spaces limited releases and unique products presented in custom-made packaging. Distiller says exclusive whiskey, scotch, and bourbon brands are also into the idea of offering travel retail exclusives which you aren't likely to find in stores back home.
Travel expert Fodor's offers up a list of ways on how to find and score a good deal at duty-free. This includes watching the weight and volume of the bottles you buy, since ports around the world may have limits, and you could end up having your liquid treasure confiscated. Before you travel, go online and check out the duty-free offers at the airports along the way. It also suggests passing up generic brands, which can be cheaper at home anyway, and going for items that are marked duty-free exclusives. With some luck and a bit of planning, you could well end up scoring liquor that you've always wanted to buy, at a price you didn't expect to pay.