This Is How Michael Mina Felt When He Received His Michelin Star - Exclusive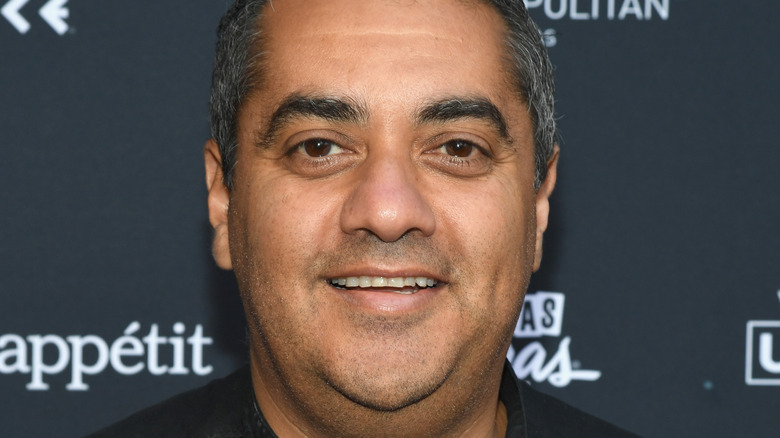 Ethan Miller/Getty Images
Michael Mina knows how to create a showstopping meal. This acclaimed chef cut his teeth at the Culinary Institute of America while working weekends in the kitchen of New York City's Aureole (via Michael Mina). From there, Mina became executive chef at San Francisco's AQUA, won James Beard Awards, cooked for three presidents, and helped define modern dining across the United States. You couldn't ask for a more knowledgeable chef to join Gordon Ramsay on "MasterChef: Legends" and guide the contestants through an incredible mystery box challenge.
According to WSVN, Michael Mina joined to judge the competition during an all-beef cooking challenge. Despite the pressure in the room, Mina kept his cool, saying, "You start to see the stations maybe not looking the way that they should look, so then, when you start to see people fight through that, usually it's the people that can hold it together that end up with the best dishes." While Mina makes cooking look effortless, his journey has taken years, with his Michelin star win as a centerpiece memory. During an exclusive interview with Mashed, the acclaimed chef explained what it's really like to learn that your restaurant just earned a Michelin star.
Michael Mina says it really is a team effort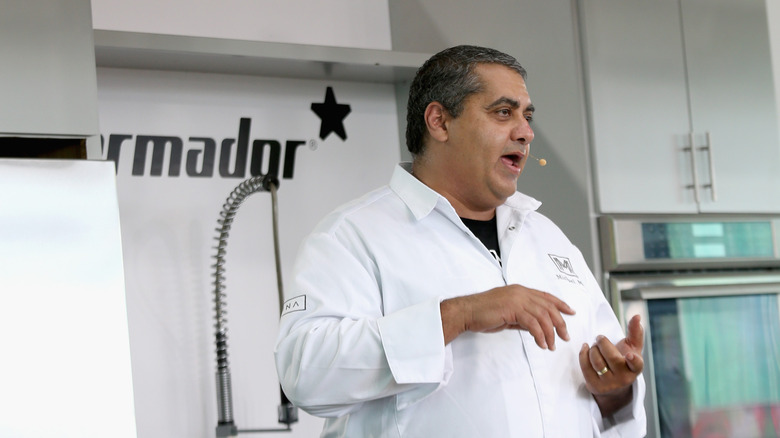 Gary Miller/Getty Images
"It was unbelievable because ... anybody that says that it's just all about them, they're wrong," Michael Mina said of earning a Michelin star at his San Francisco-based restaurant Michael Mina. "It's not. A kitchen, a restaurant, is a family and everyone works so hard and they are so ingrained in each other, for better or for worse, just like a family, right? ...The reality is, when you get any award, especially one like that, the amount of joy that you feel in your restaurant, you can't put it into words. There's nothing that you can put into words."
"It's not like, 'Oh, I went and got a new car,' or 'I went and got a new house,' or whatever it is," Mina continued. "None of that even comes close to that feeling that you get when you and this group of people that have worked so hard to try to achieve something get acknowledged that way, and especially when you know that you're, at the same time, you're impacting your guests the way you want to impact your guests. If, on a daily basis, you're impacting your guests like that and you see the joy and the happiness in your guests, and then you get the award, it's just so much sweeter."
Tune in to "MasterChef: Legends" every Wednesday on Fox and check out this Michelin-ranked legend dish out verdicts on some seriously good food.