The Roadrunner Director Just Compared Anthony Bourdain To These 2 Music Icons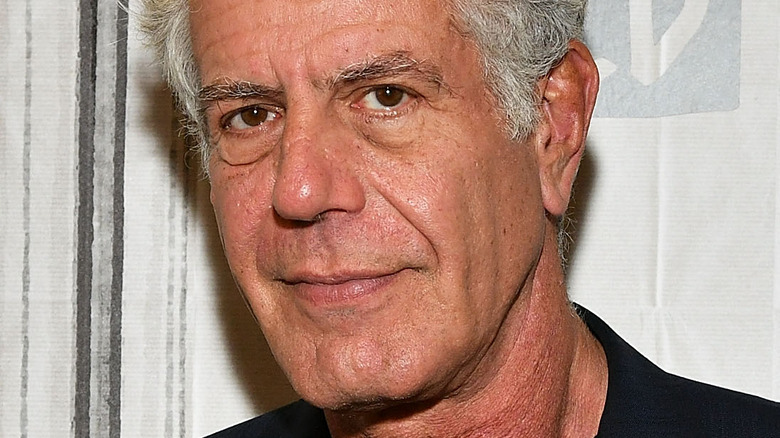 Slaven Vlasic/Getty Images
After creating the upcoming Anthony Bourdain documentary, "Roadrunner," some people may expect the director, Morgan Neville, to have special insights into the chef and TV host's life. In a recent interview with Grub Street, Neville shared some broad answers regarding what he considered to be Bourdain's outlook in the later part of his life.
Neville claimed that Bourdain was not a "jaded" person, such as "Casablanca" character Rick Blaine, but rather, someone who cared very much about things and often ruminated about them. Apparently, Bourdain would often stalk off saying: "'I'm going back to my room to Google my name.'" This, Neville pointed out, was completely the opposite of two of Bourdain's own music icons: Iggy Pop and Keith Richards. In Neville's opinion, both Pop and Richards had managed to transcend to a zen state where they couldn't care less about what people said about them or the lives they led. Such an attitude has helped the rock stars navigate life in the public eye.
If you or anyone you know is having suicidal thoughts, please call the National Suicide Prevention Lifeline​ at​ 1-800-273-TALK (8255)​.
Anthony Bourdain actually got the chance to work with Iggy Pop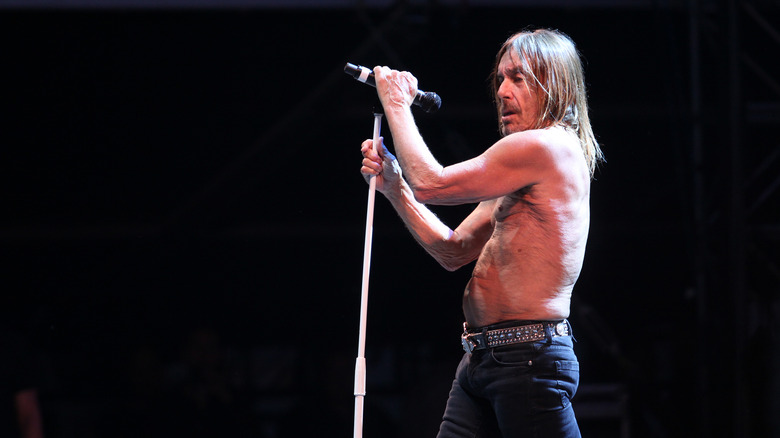 Shutterstock
Anthony Bourdain never got to pursue the collaboration with Keith Richards that he desired, even though he was spitballing ideas with Business Insider in 2016. It never panned out. He did, however, get his hero Iggy Pop on "Parts Unknown."
During one scene in "Roadrunner," quoted by CBS, Bourdain asks Iggy Pop what thrills him. "This is very embarrassing," Pop admitted, "but being loved, and actually appreciating the people that are giving that to me." 
At a different point in a conversation published by GQ after Bourdain's death, Bourdain is pushing Iggy Pop about the subject of contentment, which had become increasingly interesting to him. When asked, Pop once again admits to finding some bliss in human situations: "There is this little voice that is going, 'The reason you're able to enjoy your life now is that you made it in rock'n'roll and people are giving you free visas all over the place. Dude, you are being spoiled!'" It seems that director Morgan Neville may be right — Iggy Pop seems to have achieved some state of zen-like contentment after all.