This Gordon Ramsay Trick Will Take Your Oatmeal To The Next Level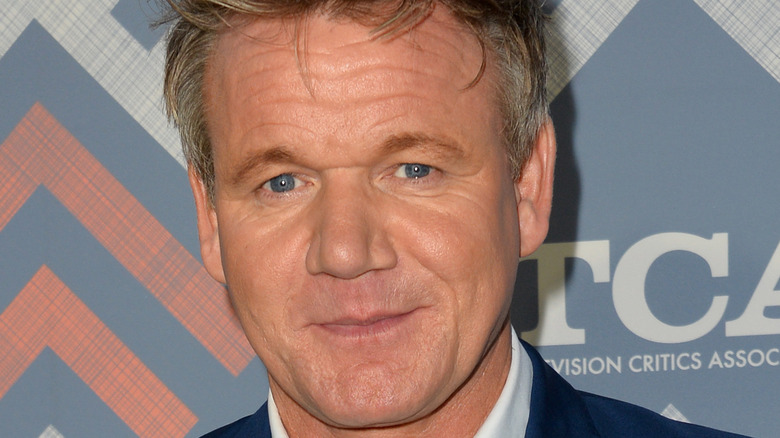 Shutterstock
When we think of chef and television personality Gordon Ramsay, we don't necessarily think of oatmeal. Our mind goes, instead, to the hearty British pub-type recipes Ramsay is known for, such as beef Wellington, fish and chips, and truffled mac and cheese. Or maybe to his favorite midnight snack, an appropriately cheffy baked beans on sourdough toast with a fried duck egg and parmesan cheese. 
If this man were to make breakfast, you'd think he'd gravitate towards something like a traditional English breakfast of bacon, eggs, and sausages rounded out by grilled tomatoes, sautéed mushrooms, fried onions, and toast. But as it turns out, Ramsay likes oatmeal for breakfast (maybe it's all those cool, misty English mornings). But the man is a chef, after all, so there's more to his porridge than just rolled oats and water. Read on to learn Ramsay's surprising trick for rich, sweet oatmeal — and how you can make it at home.
Step one is to bake some bananas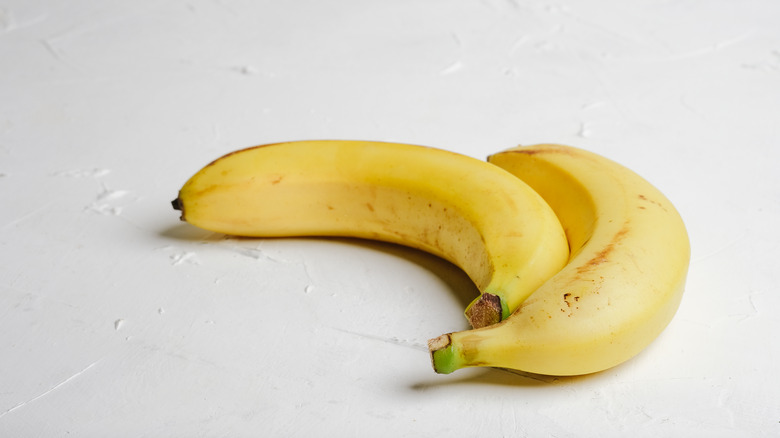 Shutterstock
In a Reddit "Ask Me Anything," chef Ramsay was asked what he had for breakfast. His answer was surprising — oatmeal. But not just any oatmeal. "Everyone thinks I have a glamorous breakfast, like a full English or eggs Benedict," he wrote. But in reality, the host noted, he prefers to recreate the basic breakfasts he enjoyed as a kid. "I keep it simple, because it reminds me of my mum," he explained. Growing up in Stratford-Upon-Avon, Ramsay wrote, he and his family just ate simple oatmeal, made with water, salt, and oats. 
He joked, "My dad said it would 'put hair on your bollocks!'" But these days Ramsay makes his oatmeal with a few tricks. He starts by putting "3-4 bananas in the oven on a pilot light," or the lowest possible setting on a gas oven. He leaves them there overnight, then, in the morning, squeezes them into almond milk, brings it to a boil, then adds the oatmeal, plus dried cranberries. Ramsay's overnight oatmeal sounds thick, rich, and sweet. "You'll have the most amazing oatmeal for breakfast," he wrote.