Beef And Broccoli Stir-Fry Recipe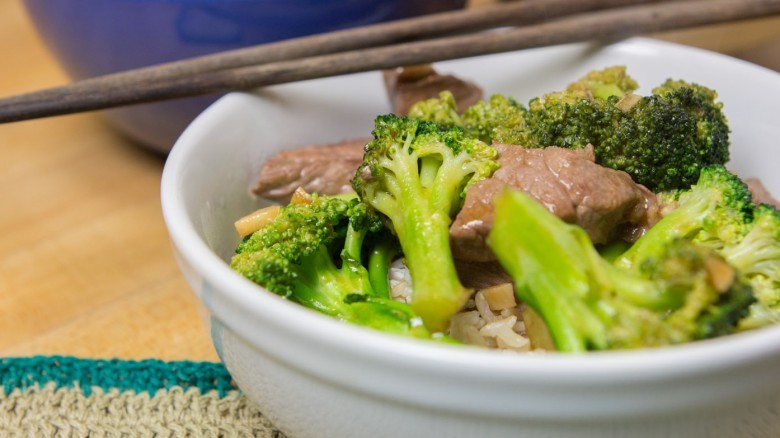 Prep time: 15 minutes. Cook time: 15 minutes. Servings: 2.
Beef and broccoli is a perennial Chinese menu favorite and for good reason. Simple, hearty, and universally appealing, this dish is a surefire crowd pleaser. Delectable cubes of marinated beef and bright green broccoli florets mingle in a delicious brown sauce. Craving Chinese takeout yet? Probably. While the dish is incredibly tasty and satisfying, it's also too easy to make for you to waste your money ordering it from a restaurant!
Try making classic beef and broccoli right in your own kitchen. Skip the restaurant grease and enjoy the savory flavors of perfectly browned steak and crisp broccoli florets cooked in the simplest stir-fry sauce ever. Made with soy and oyster sauces, a dash of ginger, and fragrant mirin, it manages to thicken beautifully and cling to the tender pieces of beef without overwhelming the vibrant broccoli. All of this can be yours in about 30 minutes' time, and you don't even have to tip.
Ingredients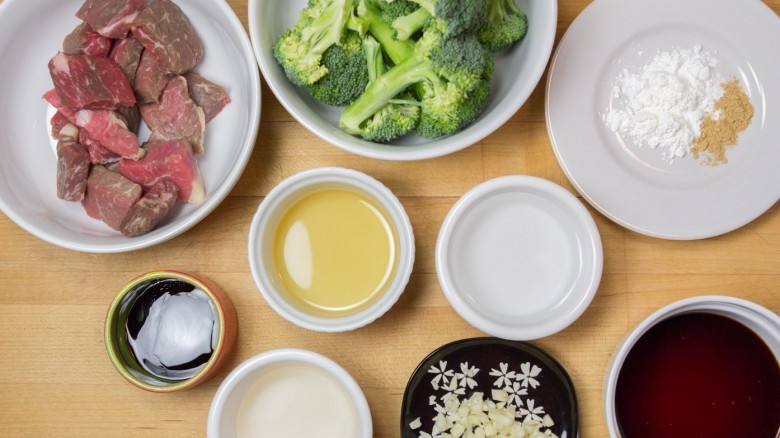 Shopping list


½ pound flank steak, cubed


3 tablespoons low-sodium soy sauce, divided


1 tablespoon mirin, divided


2 cups broccoli florets


⅓ cup water


1 tablespoon oyster sauce


1 ½ teaspoons cornstarch


1 tablespoon plus 1 teaspoon peanut oil, divided


¼ teaspoon ground ginger


freshly ground black pepper


1 garlic clove, minced


Sriracha hot sauce, optional


cooked rice for serving, optional


Equipment


large pot


large pan or wok


Marinate steak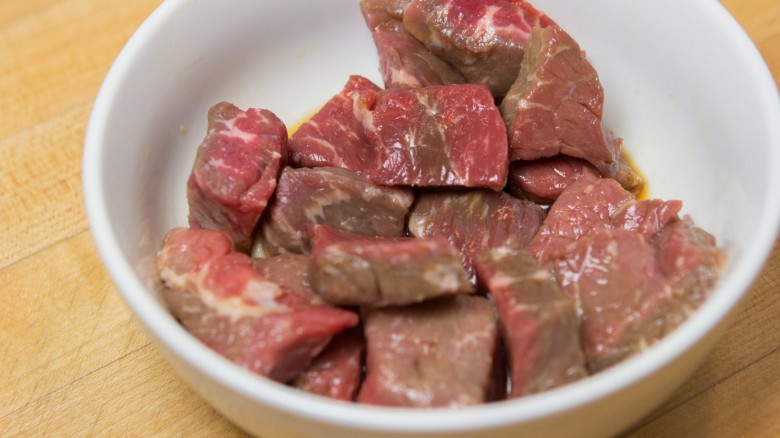 Place the steak in a bowl. Add 1 tablespoon of soy sauce and 1 ½ teaspoons of mirin and toss to combine. Set aside to marinate for at least 10 minutes.
Blanch broccoli and make sauce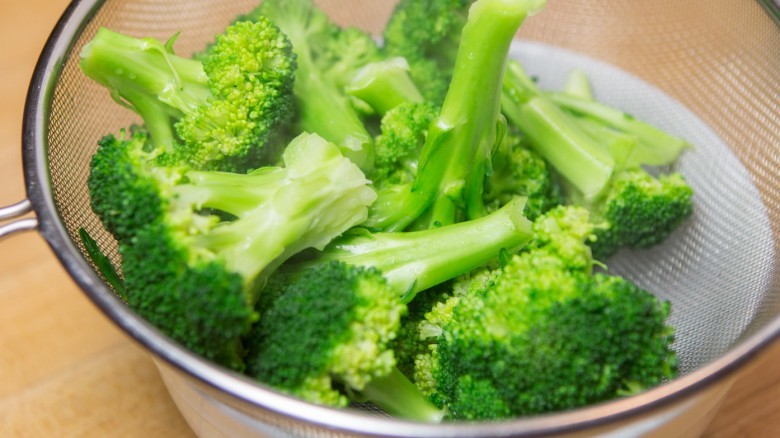 While the steak marinates, bring a large pot of water to a boil, then add the broccoli and cook for about 30 seconds. Drain and set aside. In a small bowl, whisk together the water, oyster sauce, cornstarch, 1 teaspoon of peanut oil, ground ginger, remaining 1 ½ teaspoons of mirin, remaining 2 tablespoons of soy sauce, and as much black pepper as desired until fully combined. If using, add as much Sriracha as you like.
Cook steak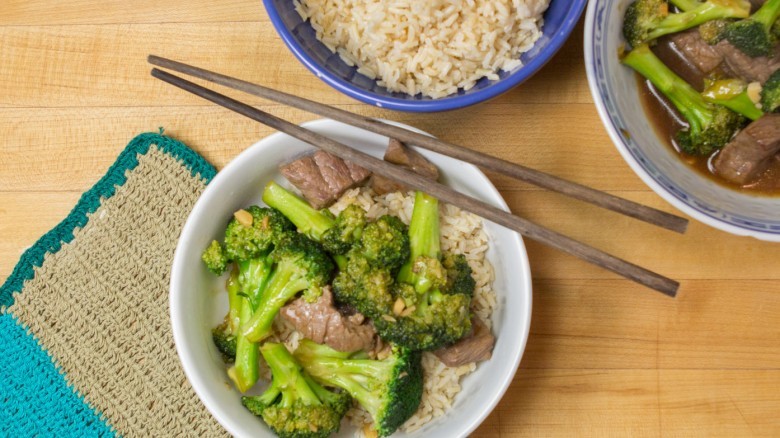 Heat remaining 1 tablespoon of peanut oil in a large pan or wok over medium-high heat. When the oil is shimmering, remove the steak from the marinade and add to the pan along with the garlic. Cook, stirring frequently, until the meat is almost cooked through, 5-6 minutes. Add the broccoli and prepared sauce, toss to combine, and cook until the sauce begins to simmer and thicken, 1-2 minutes more. Remove the pan from the heat. Serve the beef and broccoli with heaps of brown rice alongside if desired.