32% Of People Think Martha Stewart Is A Bad Person, According To A Recent Poll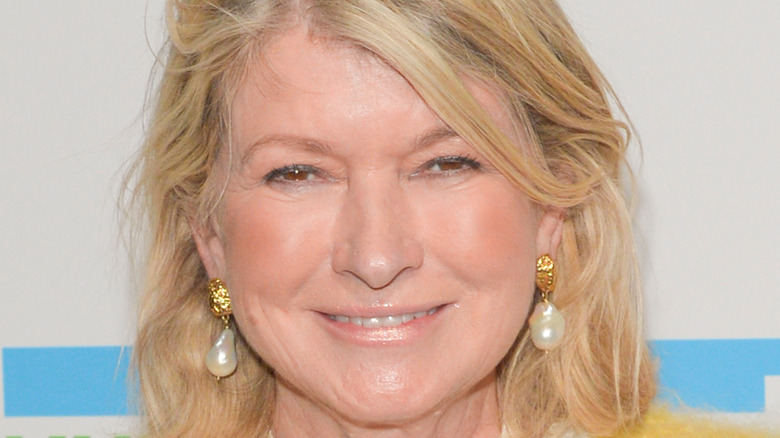 Shutterstock
Oh, Martha Stewart. If ever there were a complicated food personality — the domestic goddess and curator of "good things" such as fine wines, cold cocktails, golden pastries, and purebred chow-chows — fits the bill. The life of this longtime television host, cookbook author, and former model looks picture-perfect from the outside — her Instagram account aglow with images of gourmet plates, gardens bursting with flowers, and produce. But many of us know there's been a darker side to Stewart's life and career, too. 
There's the controversial insider trading scandal that landed Stewart in jail in 2004, as well as other certain unsavory events such as when she broke house arrest in 2005. Although many people are only familiar with the famous, put-together version of Stewart, there's apparently a sizable portion of the population that remembers the domestic icon's misdeeds, as revealed by a recent Buzzfeed poll. It seems that some may not have forgotten about some of her scandalous moments. 
A third of poll respondents don't trust Martha Stewart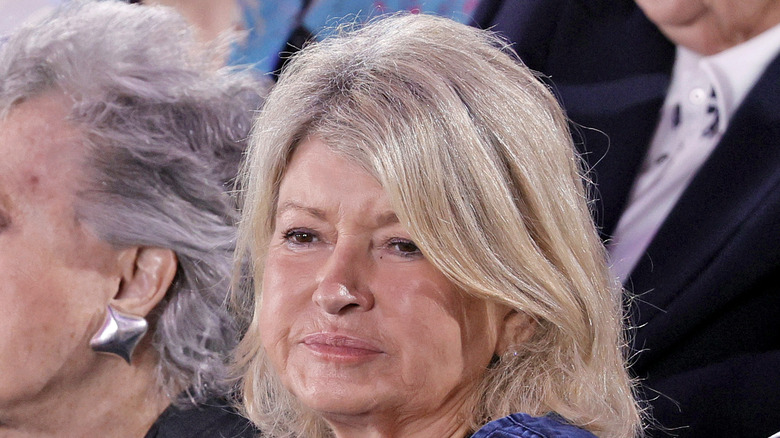 Michael Loccisano/Getty Images
Buzzfeed recently posted a poll asking its readers to rate 43 "sometimes divisive people" as good or bad. The list included pop stars such as Rihanna and The Weeknd, royals such as Prince Harry and Prince William, and actors such as Leo DiCaprio and Anna Kendrick. Down at number 29 on the list was Stewart, the television hostess with the mostest. As of today, 68% of respondents — about 41,000 voters — rated Stewart as a good person, while 32% — about 19,000 voters — rated her as a bad person. It can be inferred that most people take the television personality for the persona she puts forth — that of a beautiful, stylish woman with impeccable taste and a knack for cooking and entertaining. 
So what's up with the 32% of people who don't trust her? Perhaps they're remembering Stewart's 2004 jail stint, the result of her lying to federal investigators when questioned under oath about her involvement in a 2001 insider trading scandal in which she dumped a bundle of pharmaceutical company stock in a move that saved her $50,000. Maybe they're thinking about rumors that she's a bad mother and a bad friend. Or maybe they're teetotalers, who don't approve of her close friendship with marijuana megafan Snoop Dogg. One thing that's clear about Stewart — we can't wait to see what move she pulls next, whether it falls into the naughty or nice category.