How Chick-Fil-A Employees Really Feel About The Chain's Coffee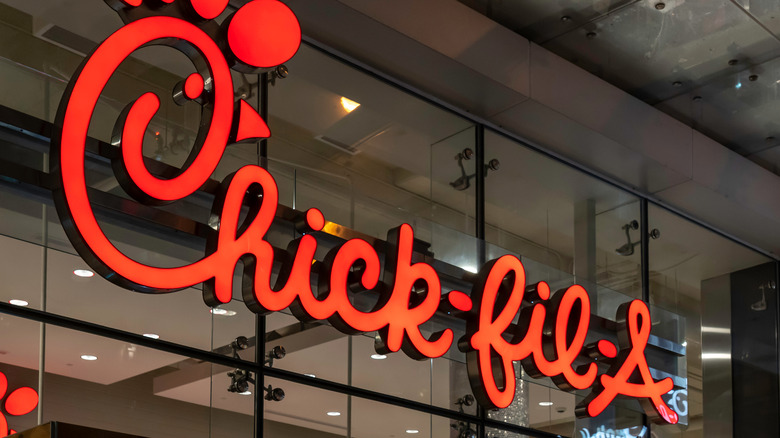 Shutterstock
Chick-fil-A knows how to make good chicken. Fans of the popular chain keep coming back to the restaurant for their spicy chicken sandwiches, tasty chicken nuggets, and even their delicious, savory waffle fries. While they have been known to offer some sweet and refreshing drink deals, like their lemonade, iced tea, or special Sunjoy blend of half lemonade, half sweet tea, it's probably the food, not the beverages, that makes them such a popular chain. And there is one drink that is definitely not bringing in the customers: their coffee.
As both fans and employees alike have attested to on social media, Chick-fil-A's coffee isn't the chain's best item, frequently falling short of the company's typically high standards for the rest of their products. Recently, one Chick-fil-A employee even took to Reddit, posting a picture of several Starbucks orders that fellow Chick-fil-A staff had placed for themselves, with the caption: "When You Know Your Coffee Isn't Any Good..." Here's why it's resonating with so many others.
Many Chick-fil-A employees won't even drink the chain's coffee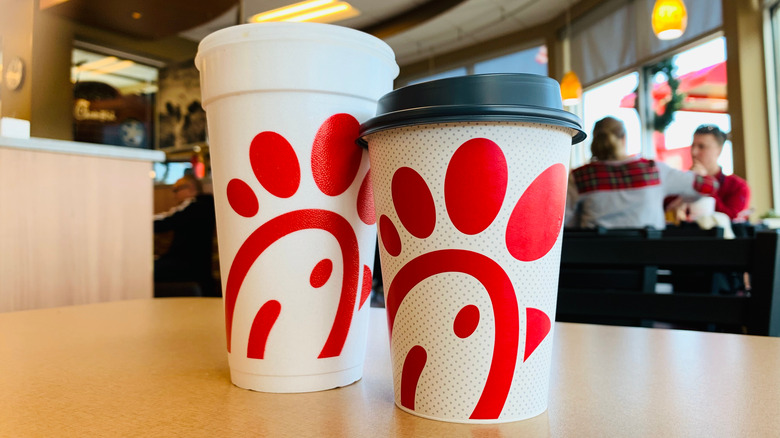 Shutterstock
Other Chick-fil-A employees agreed, saying that even they wouldn't drink the coffee Chick-fil-A offered, and would rather go elsewhere for their coffee fix. 
"I can remember the management of my store going on coffee runs for employees on special occasions. Definitely an open secret that the coffee is just not up to typical CFA standards of taste quality," one user responded. "I thought this was just an issue at my specific location. Every time I get a vanilla iced coffee it taste like it's just pure vanilla flavoring with like a hint of coffee... i've given up tbh lol," u/xxicedcoffeexx chimed in, while another disappointed social media user simply posted: "CFA coffee is the worst." 
Not one Reddit user came to the chain's defense, so it certainly seems like the consensus is in: Chick-fil-A coffee is subpar. With even employees refusing to drink the stuff, it might be time for Chick-fi-A to think about revamping their coffee selection. After all, with the rest of their items flying off the menu, it does not make sense that their drinks are not held to the same high standard.