Long John Silver's Is Testing Out A New Plant-Based Seafood Menu. Here's How To Try It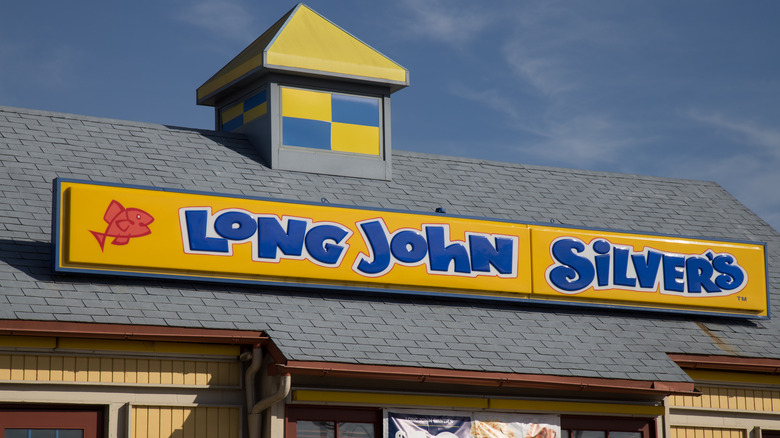 Shutterstock
The plant-based trend isn't going anywhere. It seems now more than ever, people are looking for more vegetarian, vegan, and earth-friendly offerings to take the place of meat in their diet, and major brands are listening. In addition to the influx of new plant-based meat substitutes on the market, many restaurants are taking advantage of the new trend by expanding their menus to include more vegetarian-friendly options. Long John Silver's is one such chain that has decided to take the plunge into offering plant-based fare. The popular seafood restaurant has just announced it will be adding two new plant-based seafood items in five of its locations, becoming the first national seafood chain to do so, according to QSR Magazine.
In partnership with Gathered Foods, the makers of Good Catch Plant-Based Seafood, Long John Silver's will be adding the Good Catch Crab-Free Cakes and the Good Catch Fish-Free Fillets to its menu selections. "We're thrilled to partner with Long John Silver's for their first plant-based offerings. This is a groundbreaking milestone for both the quick service and plant-based sectors," Christine Mei, CEO of Gathered Foods, said in a press release sent to Mashed. "With the plant-based seafood industry expected to grow to a staggering $1.3 billion in the next ten years, Long John Silver's and Good Catch are on the leading edge of a long-term movement."
Where to find Long John Silver's plant-based menu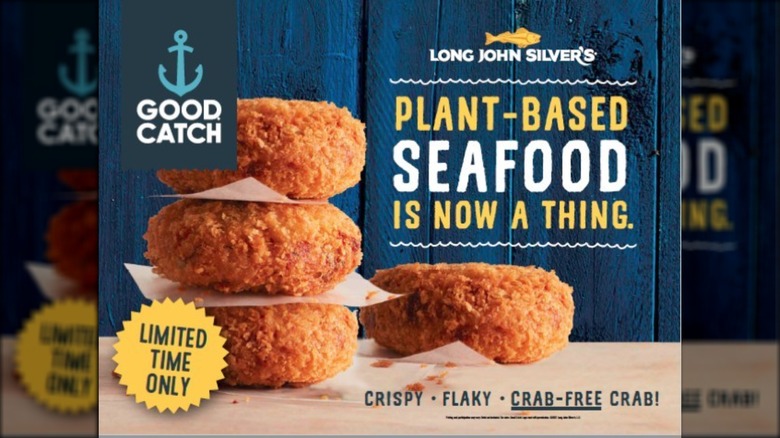 Long John Silver's
Each Good Catch Plant-Based Seafood item is made with a six-legume blend of peas, chickpeas, lentils, soy, fava beans, and navy beans. The spicy, plant-based crab cakes boast 15 grams of protein per serving, and are seasoned with sweet peppers, green onions, and parsley. The Good Catch Fish-Free Fillets gesture a crispy, breaded texture and flavor just like whitefish, with 12 grams of plant-based protein. The new options will be available in three California locations — Bakersfield, Sacramento, and Clovis — and two Georgia locations — Albany and Newnan — for a limited time, while supplies last.
"Our mission is to make the unique seafood experience from the coasts accessible to all," Christopher Caudill, Vice President of Marketing of Long John Silver's, said in a press release. "We believe plant-based seafood furthers that mission by making Long John Silver's accessible to guests who are hungry for more plant-based protein option. It's also a great addition for fans of our classic sustainably sourced, wild-caught fish who are curious about a new take on their seafood favorites. We're excited to set sail with Good Catch on this test."