This Geoffrey Zakarian Burger Tip Is Perfect For Brunch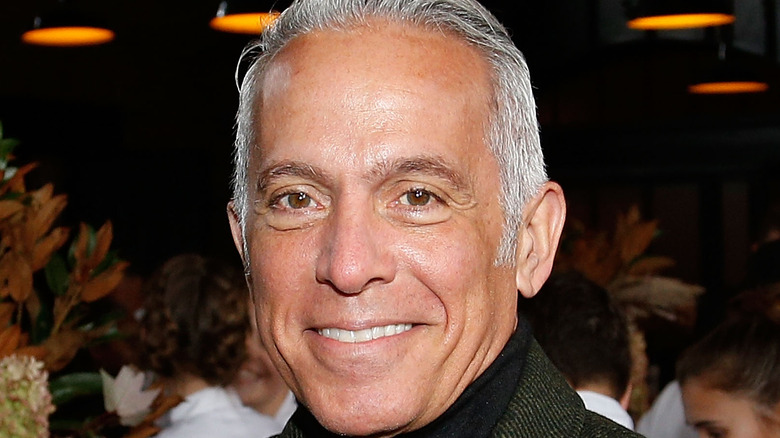 Lars Niki/Getty Images
Creating the perfect burger is similar to making a beautiful work of art. Just like the paintings of the "Mona Lisa" or "Starry Night," the construction comes together by layering each piece with thought and care. But luckily, you don't need to be a classically trained artist to make a decadent burger that will leave everyone's mouths watering. You just need to get quality ground beef and make sure you season the patty generously with spices. Then you can add your favorite melted cheese, lettuce, whichever condiments you most crave, and most importantly, your juicy beef patty should be wrapped in a premium bun.
That's where celebrity chef Geoffrey Zakarian's unusual suggestion comes into play. The restaurateur recently shared on Instagram his secret for making the most delicious cheeseburger. Zakarian opens his video at a grill in his kitchen, preparing his ground sirloin and topping it with an unexpected type of bread. He explains in his caption, "Pro Tip: Swap out your traditional burger bun for a toasted, buttered and delicious English muffin seasoned with some salt and pepper!"
What fans are saying about Geoffrey Zakarian's bun switch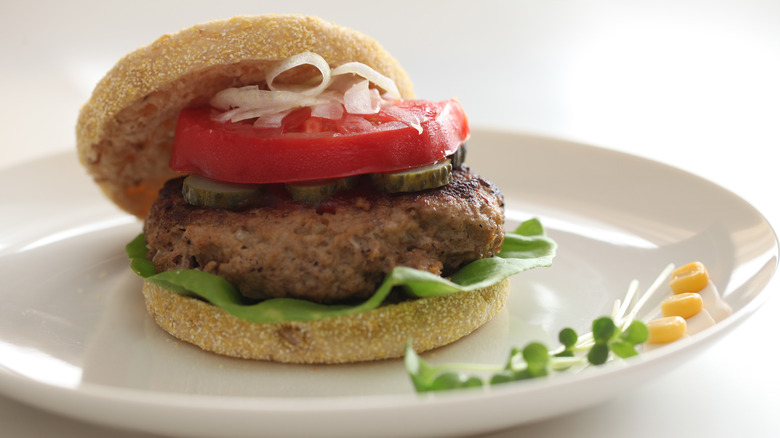 Shutterstock
Followers of Zakarian's post were quick to weigh in with their thoughts on the interesting recommendation of using English muffins, instead of the usual burger buns. One wrote that it looks "So yummy," while another added, "Love it! Great idea!" A different user admitted that they have been using this method for decades and that it stands up to a juicy burger. Another fan even recommended adding béarnaise sauce to really take it to the next level, which is known for giving meat a sweet and savory taste. If that's not enough reason to try this unique take on a burger, the possible reduction to your waistline might be.
According to Erin Clifford Wellness, English muffins have 50 less calories than traditional buns and fewer carbs. The girth and size of the muffins are also the ideal vehicle for a beef patty because they are light, dense, and can take the weight of a thick burger. The bread slices also have just the right amount of dough, which gives you the flawless ratio you've been looking for — a true masterpiece.