Chrissy Teigen's Cheesy Oatmeal Will Change The Way You Eat Breakfast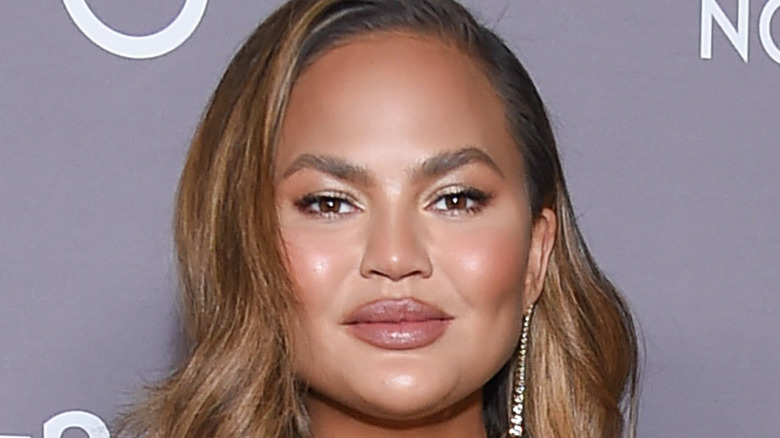 Shutterstock
Between her food website, cookbooks, and drool-worthy Instagram account, Chrissy Teigen has done a lot for the foodie community. Her website Cravings by Chrissy Teigen encapsulates just that: our (or her) favorite cravings. From cheesy pasta recipes to hearty sandwiches and salads, and finger-lickin' appetizers to sugary desserts, the cookbook author does it all, and her fans are always left craving more.
One of Teigen's specialities is taking ordinary recipes and turning them into delicious masterpieces you didn't even think were possible. Take her cheesy oatmeal, for example. Rather than pair it with mundane toppings like granola and fruit, she mixes it with a blend of Italian cheeses and pepper for her version of breakfast cacio e pepe (via Cravings by Chrissy Teigen). Cacio e pepe is typically reserved for pasta, but Teigen goes by her own rules in the kitchen. One bite of this cacio e pepe oatmeal and you'll never consider oatmeal boring again.
Chrissy Teigen's cacio e pepe oatmeal only takes 10 minutes to make.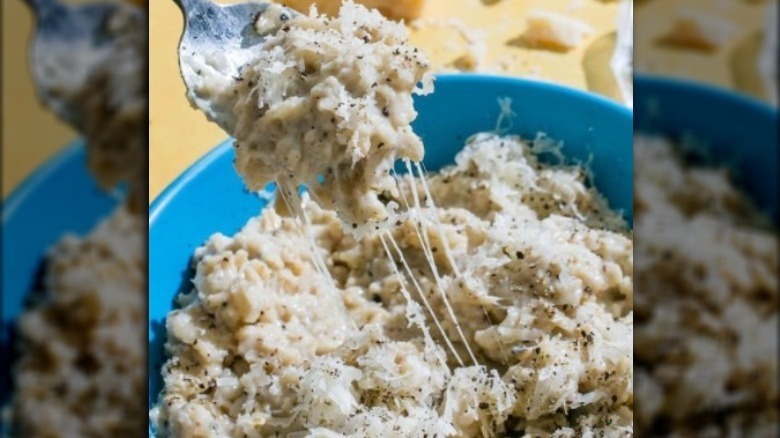 Instagram
As described on her website, Chrissy Teigen's cacio y pepe oatmeal is "like pasta for breakfast, but a little healthier." To get started, you'll need milk, water, old-fashioned rolled oats, salt and pepper, and finely grated Parmigiano Reggiano and mozzarella cheese. From there, the recipe instructions are rather straightforward and basically follow the same format as traditional oatmeal. The exception being, once the oats are ready to eat, you add all the extra cacio e pepe ingredients — aka the cheeses and pepper.
If you aren't sold yet, maybe the rave reviews on her Instagram account @ChrissyTeigen will win you over. One follower of the supermodel said the cacio e pepe oatmeal changed her life, while another wrote, "This speaks to me." An excited fan chimed in commenting, "Omy goodness, You just changed the way oatmeal will be made forever! I didn't even know this was possible. Wooooowwww!"
Teigen's 10-minute cacio e pepe oatmeal recipe is the ultimate flavor-packed breakfast.