The Worst Dish Gail Simmons Ate On Top Chef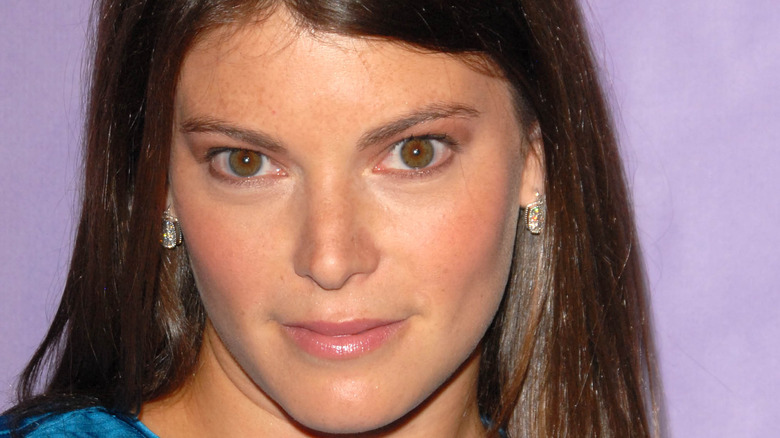 Shutterstock
Gail Simmons is a seasoned author and food writer, but the Toronto native is probably best known for her role as judge on Bravo's culinary competition show, "Top Chef." The show, which premiered in 2006, has been nominated for — and won — numerous Emmy awards. 
Simmons' career has blossomed since her first gig writing restaurant reviews for her college newspaper.  She went on to study at the Institute of Culinary Education in New York City and worked at some of the city's top restaurants like Le Cirque and Vong. She served as assistant to food critic Jeffrey Steingarten at Vogue, before writing for Food & Wine magazine before being tapped as judge on "Top Chef." In 2010, she hosted "Top Chef: Desserts," a sweet spinoff of "Top Chef," which focused on pastry chefs and their culinary prowess. She has also appeared on "Top Chef Masters," "Top Chef Duels," and a kids' version of the competition show called "Top Chef Jr." 
Simmons also wrote a memoir about what it's like to eat for a living. The book, "Talking With my Mouth Full," shares stories about the best and worst meals Simmons has ever eaten, according to Gail Simmons' website. While the book is a good read, you don't have to pick it up to find out what the worst dish she had to consume while judging contestants on "Top Chef."
The worst Top Chef meal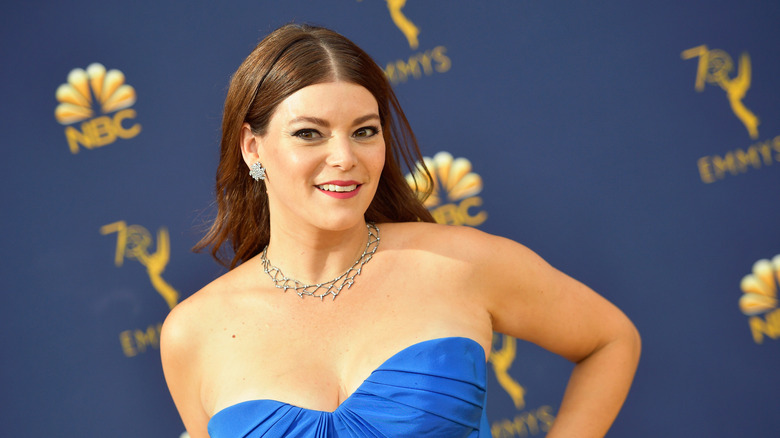 Matt Winkelmeyer/Getty Images
Insider asked several television cooking show judges to share the worst dish they had to endure while taping their shows. 
Gail Simmons confided that the worst thing she was ever served came early on in her "Top Chef" career. During filming of the second season of the Bravo show, Simmons was served a twist on a contemporary summer side dish that did not leave a good taste in her mouth. "I ate a warm blue cheese and watermelon salad that was not enjoyable," she shared. 
While filming season six, Simmons almost had a far worse brush with a meal. She says that she and her fellow judges were about to dig into a shrimp dish. The shrimp, however, had sat out in the sum during filming and had gone bad. Fellow judge and "Top Chef" executive producer, Tom Colicchio, saved the day by warning his fellow judges. 
Not all the meals cooked by "Top Chef" contestants were bad — or potentially deadly. According to her interview with Insider, Simmons particularly liked the dishes presented by chef Paul Qui.  She pointes out one dish in particular to Insider. "One simple sunchoke and dashi soup made by Paul Qui comes to mind." Qui, by the way, went on to win that season of "Top Chef."