23% Of People Agree This Is Worst Cheesecake Factory Cheesecake Flavor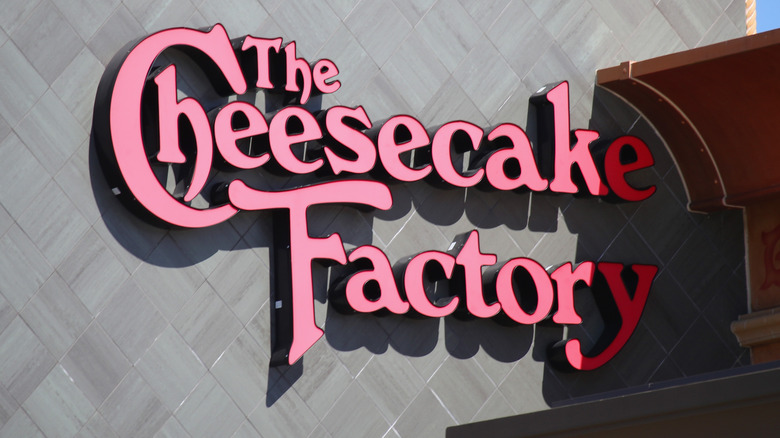 Bruce Bennett/Getty Images
The Cheesecake Factory is a name that most won't have any trouble recognizing. The brand is much loved for its delicious menu options. According to Mental Floss, the brand has a fascinating story: Its journey began when a lady from Detroit, Evelyn Overton, was scouting for dessert recipes in a newspaper. She stumbled across one for cheesecake and decided to work on it. The dish turned out so well and received so much appreciation from her loved ones that Overton experimented with it further.
A few years later, Overton and her family shifted base to Los Angeles and established The Cheesecake Factory Bakery that became popular in no time and grew into a massive international brand over the years.
These days, the brand is synonymous with delicious cheesecake that rarely disappoints. Perhaps, the best part is that customers really do have lots of flavors from which to choose. Per Thrillist, some of the best flavors at the restaurant are the Fresh Strawberry Cheesecake, Mango Key Lime Cheesecake, the Original Cheesecake, and the Lemon Meringue Cheesecake, among others. 
What about the cheesecake flavors that aren't so great, though? Customers do have a list of cheesecake options that they would rather avoid at the eatery.
The Toasted Marshmallows S'mores Galore Cheesecake isn't great
A Mashed survey with 645 participants across the U.S. revealed that close to 23% of the respondents aren't fond of the Toasted Marshmallows S'mores Galore Cheesecake and think that it needs to improve. Per the brand's website, this dessert is a Hershey's cheesecake made with chocolate ganache, toasted marshmallows, and graham crackers. 
For those who may recall, the Toasted Marshmallows S'mores Galore Cheesecake made its debut in 2013 and was meant to be a nostalgic treat for customers (via Bake). The problem with this particular flavor is that it can be overwhelming in terms of the chocolate flavors in the dish, per Thrillist, a problem for those who are not fond of eating too much chocolate. 
Also, 20% of the participants said that they would skip the Pineapple Upside Down flavor, as well. Other items on the list include Mango Key Lime (17.36%), Red Velvet (15.50%), Cinnabon Cinnamon Swirl (13.33%), Vanilla Bean (6.36%), and Strawberry (4.81%).