The Real Reason Hailey Bieber Hates Cilantro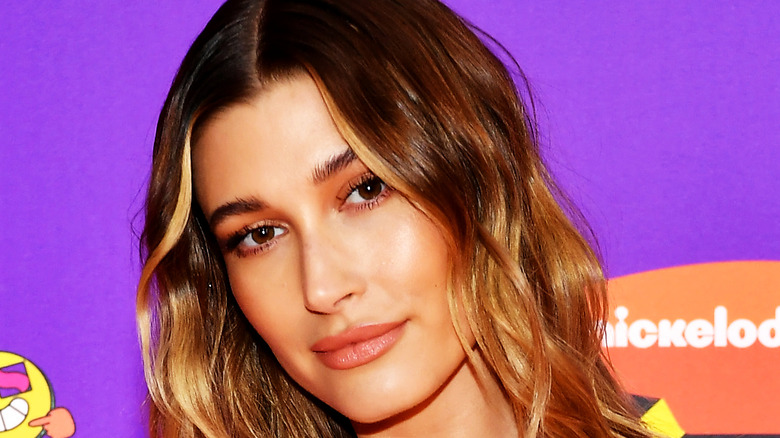 Amy Sussman/kca2021/Getty Images
Hailey Bieber may be a model by profession, but when she's not preparing for a big photoshoot or a runway appearance, there's a good chance she's chowing down on a cheeseburger with a side of french fries, which she told both Elle and Byrdie is her favorite "cheat day" meal of all time.
Bieber happens to be quite the foodie, and will try anything at least once — even jellied pork. On an episode of "The Late Late Show with James Corden," she participated in the Spill Your Guts or Fill Your Guts segment, essentially Corden's food-themed version of truth or dare. At the end of the game, Bieber decided she wanted to taste a slice of the jellied pork, even though Corden insisted she didn't have to since she already spilled the truth.
Although adventurous enough to eat jellied pork, Bieber draws the line at one ingredient: cilantro. As reported by Us Weekly, Beiber avoids cilantro at all costs. "I think it's the worst flavor," she shared in a livestream on Instagram. But unlike the Barefoot Contessa, Ina Garten, Bieber doesn't think the herb tastes like soap. "I think it's a weird, unnecessary garnish," she added. "Maybe I need to try it on the right thing."
With the exception of cilantro, Hailey Bieber isn't a picky eater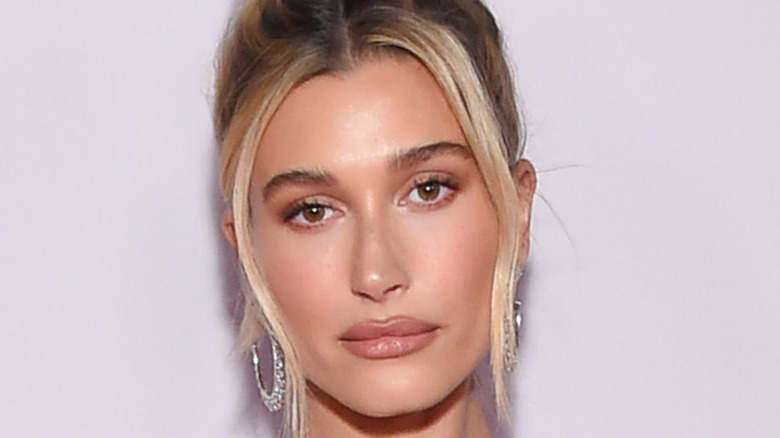 Shutterstock
It appears Bieber still hasn't managed to find that one "right thing" or a recipe warming her up to cilantro. It isn't for lack of trying, though. Bieber often gives her Instagram followers a glimpse of what she typically eats in a day. And based on her social media, she cooks many of her meals and even began transitioning towards a more plant-based diet after trying the vegan version of her go-to cheeseburger meal at Monty's Good Burger in Los Angeles (via Livekindly). Though going vegan would've been the perfect opportunity to incorporate more greens, like cilantro, into her diet, Bieber just couldn't give up her favorite foods. "I'm half Brazillian, so trust me I love a good picanha," she once shared in an Instagram story, per Livekindly.
According to Plant Based News, Bieber later posted a photo of homemade tuna rolls on Instagram, with the following caption: "I'm still eating primarily plant-based but I have yet to give up sushi and honestly, I don't think I ever will." Most recently, she indulged in cheesesteaks with rapper and actor Lil Dicky on her YouTube cooking-themed series, "Who's In My Bathroom." Just a few weeks earlier, it was po' boy sandwiches she featured on the show (via YouTube). From vegan food and sushi to Brazilian steak and stacked sandwiches, it seems Bieber isn't really a picky eater. She just really hates cilantro.