KFC Fans Are Mind Blown By This Hilarious Twitter Detail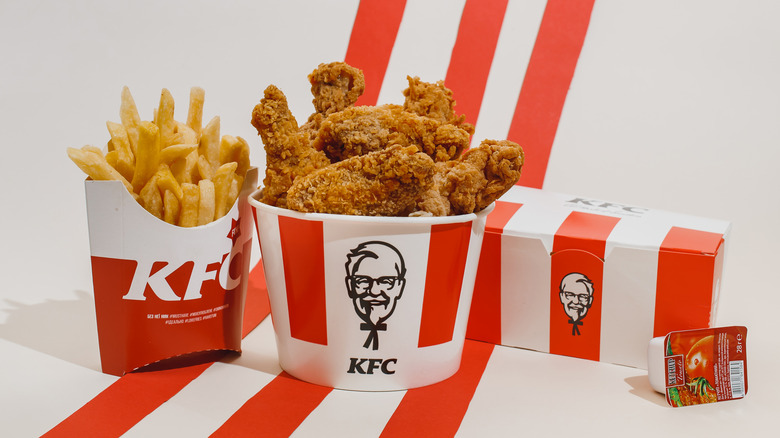 Shutterstock
For many, KFC takes the cake (or biscuit) for fast food. KFC, formerly known as Kentucky Fried Chicken, was founded by Colonel Harland Sanders when he started selling his now-famous fried chicken on the side of the road in Corbin, Kentucky. Today, KFC is one of the world's biggest corporations, with over 25,000 restaurants in more than 145 countries around the globe (via Global KFC). With nearly 4,000 of these tasty fast-food joints located around the U.S., you can rest easy knowing you are a short journey away from its delicious, crispy chicken and slew of beloved sides. 
Not only does the KFC team serve up finger lickin' good chicken, they also have a sense of humor. The Louisville-based chicken chain has created a fried chicken keyboard (via CNET), rocketed a sandwich into space, and even released a romance novel, titled "Tender Wings of Desire," featuring Colonel Sanders as the lead character (via Eater). But that's not all! Read on to discover which viral stunt by KFC truly stole the show.
This internet marketing move would make the Colonel proud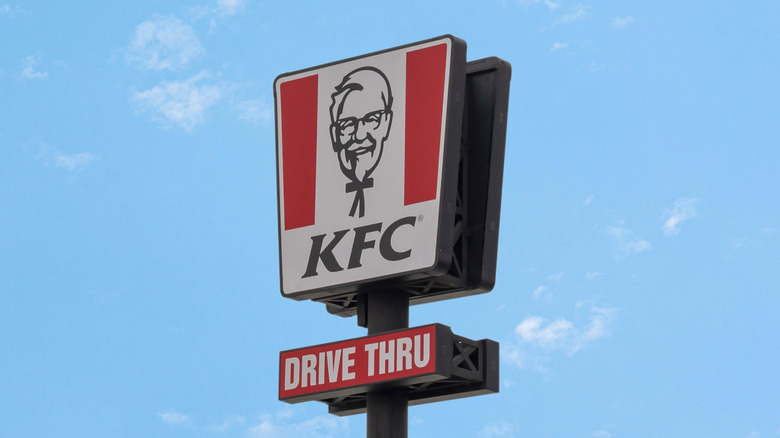 Shutterstock
Of all its clever internet promotions, the KFC Twitter page wins hands down. The fast-food giant only follows 11 other accounts on Twitter, including the five former Spice Girls (Melanie Brown, Melanie C, Emma Bunton, Geri Horner, and Victoria Beckham), along with six men named Herb, including Green Bay Packers cornerback Herb Waters and American politician Herb Wesson. The 11 followers reference the special mixture of 11 herbs and spices in the Colonel's famous fried chicken recipe.
This amazing discovery can be credited to Twitter user Mike Edgette, @edgette22. When Edgette tweeted about his findings, KFC decided to reward him with a "Kentucky Fried 'thank you'" (via 2KUTV). The infamous Twitter user received a social networking endorsement on LinkedIn, 52 gift cards, and a "custom, commissioned painting featuring Colonel Sanders giving him a piggyback ride through a scenic landscape." Talk about a strong social media game.
We can't wait to see what other internet tricks KFC has up its sleeve.