The Fan-Favorite Ice Cream Chain According To 24% Of People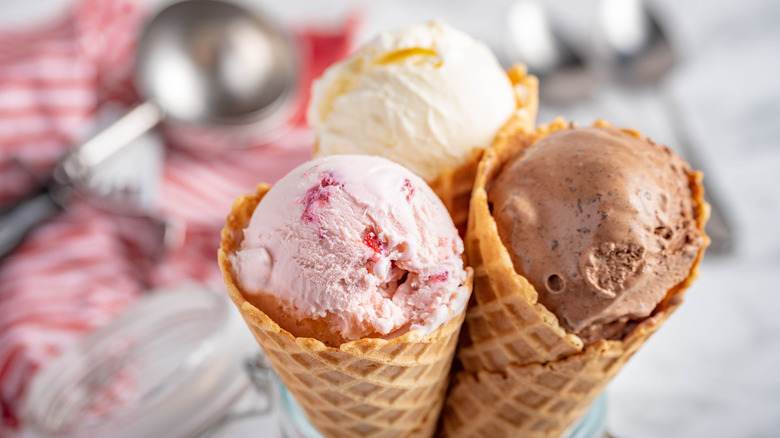 Shutterstock
What's one of the most versatile treats you can get your hands on when you're craving something sweet? For many, the answer is probably ice cream, a classic dessert that never fails to impress, especially in the summertime when even the thought of freshly-baked cookies makes you sweat. It helps that there are so many ice cream flavors to choose from, and practically endless opportunities for customization. Maybe you'd like to add a bit of chocolate sauce to your scoop of ice cream, or you'd rather pile on toppings like crushed cookies and fresh fruit instead. 
In even better news, there is no shortage of options when it comes to ice cream brands to pick from, especially chains. Loads of options exist: Baskin Robbins, Dairy Queen, Cold Stone Creamery, Carvel, the list goes on. Which one do ice cream fans love the most, though? We decided to dig up some answers to this question.
Ben and Jerry's is the winner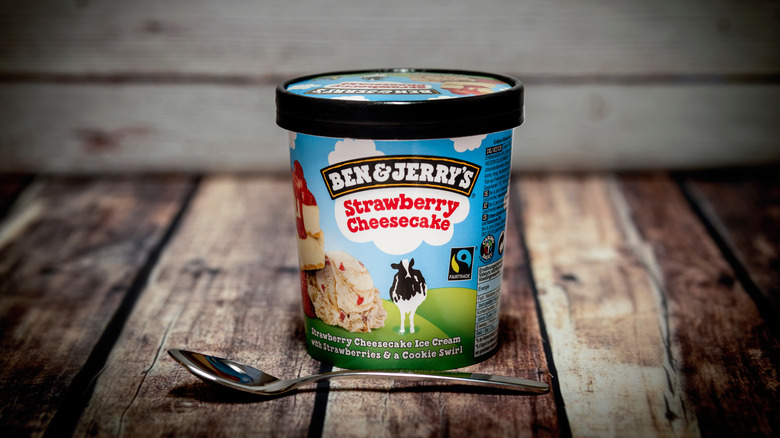 Shutterstock
In a Mashed survey that had 645 participants from the U.S., nearly 24% of foodies picked Ben and Jerry's as their favorite ice cream brand. The brand beat out other competitors such as Cold Stone Creamery (22.95%), Haagen-Dazs (15.19%), Dairy Queen (14.73%), Baskin Robbins (14.42%), Carvel (5.43%), and Braum's (3.41%). Impressive.
Ben & Jerry's doesn't just make delicious ice cream; it also has a history of political engagement. According to Spoon University, the brand has lent its support to many crucial topics such as climate change, same-sex marriages, the importance of voting, and more. 
This is a conscious choice as per Matthew McCarthy, the brand's CEO. He told Harvard Business Review, "We do these things not to sell more ice cream but because we care about people and have values. All businesses are collections of people with values; it's a force that's always there." Clearly, the combination of good values and delicious ice cream is a winning one.