Ree Drummond Says This Is Actually The Most Surprising Thing In Her Fridge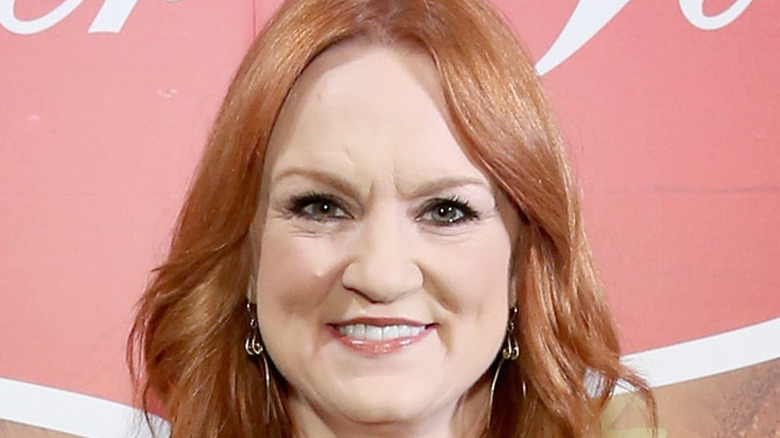 Monica Schipper/Getty Images
The only thing worse than opening the fridge to look for a snack you know isn't inside is a weird product that never seems to leave the fridge catching your eye instead. Whether it's something you tried and really didn't like but can't seem to toss, or an unusual ingredient that has made its way to the back of your fridge, there can be some really odd things lurking inside. Even celebrities have some weird items they're a little unsure of themselves.
According to Food Network, Melissa d'Arabian's family has held on to a too-large bottle of hot sauce in their fridge because the name of the hot sauce is close to her daughter's name. Brian Malarkey admitted that he keeps red mealworms in his fridge for his kids' fish tank. Giada de Laurentiis, on the other hand, keeps her teeth whitener in the fridge. But Ree Drummond might take the winning title for weirdest thing in her fridge.
It goes along with her lifestyle, though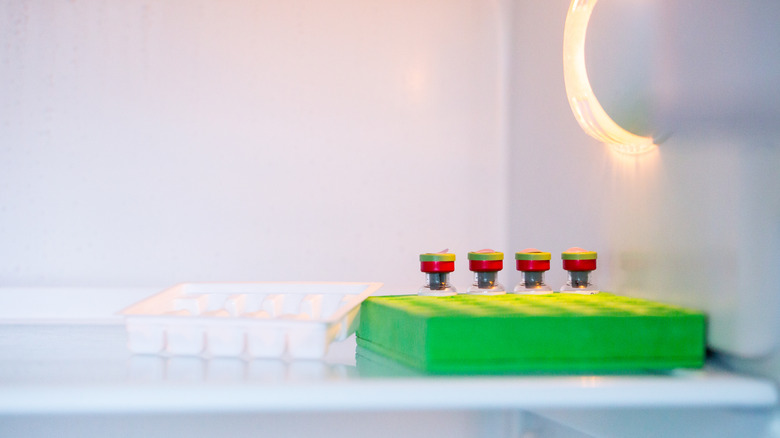 Shutterstock
While many of the odds and ends that you'll find in celebrity chefs' fridges are directly related to their daily lives and careers, this is particularly true for The Pioneer Woman. Though she says, "there would be lots of milk, about 10 to 12 pounds of butter, a lot of long-lasting cheeses, like cheddar and blue cheese and feta," in her fridge, there are a couple more items that are definitely attention-grabbing (via Delish). Drummond went on to add, "surprising ingredient? I'd say some kind of agricultural serum or medicine my husband uses for cows. Weird, but that's our lives!" Naturally, this makes a lot of sense.
While you probably won't find "agricultural serum" and definitely bovine medications in most people's fridges, it makes perfect sense for a cattle rancher's family to have it tucked away so it doesn't expire. Fortunately, The Pioneer Woman's well-stocked fridge means that she is prepared and ready to whip up any number of delicious recipes at a moment's notice.