Why Foodies Should Watch Netflix's Show Taco Chronicles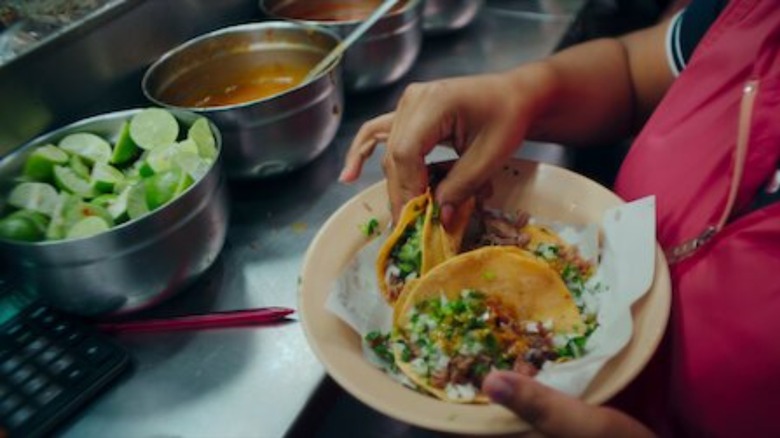 Netflix
If you're not already hooked after simply hearing the name of the docuseries, then let's jump right into why you should watch Netflix's show "Taco Chronicles." First off, just the sight and sound of sizzling taco meat is especially satisfying, and close-ups of saucy, savory stews will surely have you reaching for your phone to find your nearest taco spot.
According to Eater, the show is part of Netflix's Latin American division and focuses on people who make and eat tacos, while covering the origins of different taco styles and methods of preparing tacos. Most of the series is in Spanish with English subtitles, and various regions in Mexico are covered, as well as some taco destinations in the United States.
Created by Pablo Cruz (who also produced 15 episodes of "Fear the Walking Dead," via IMDb), "Taco Chronicles" features two volumes of episodes, and each episode is only around a half an hour in length, which still leaves plenty of free time in your evening for a late-night taco run. 
More reasons to love Taco Chronicles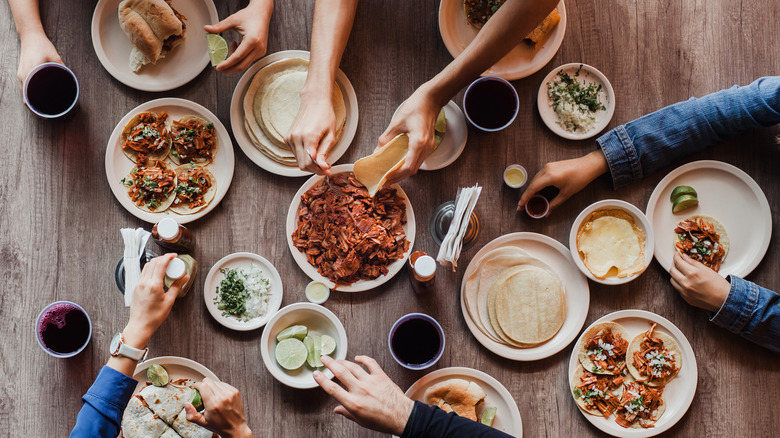 Shutterstock
"Taco Chronicles" just might help you reminisce about one of your favorite taco joints, or better yet, it may even give you an idea of where to pursue your next taco adventure. According to Eater, the show highlights restaurants around Mexico as well as some stateside spots you can check out, like Sonoratown and Guerilla Tacos in Los Angeles. In the "American Taco" episode, other spots in California and some in Texas, like San Antonio's Teka Molino and Ray's Drive Inn, make an appearance (via the San Antonio Current).
There's also the possibility that while watching the show, you will learn something. A lot of the culinary lessons "Taco Chronicles" offers come courtesy of associate producer Javier Cabral, who told Vice that he did a lot of research (and ate a lot of tacos) for the show, ultimately putting together a master of reference material he referred to as a "Taco Bible." Per Netflix, there are six episodes in Volume 1 of "Taco Chronicles": "Guisado," "Barbacoa," "Asada," "Canasta," "Carnitas," and "Pastor." Volume 2 includes "Pescado," "Birria," "Burrito," "American Taco," "Cabrito," "Cochinito," and "Saudero." (Just learning what the episodes' titles mean might be a lesson in itself!) Each episode includes plenty of interviews, techniques, and recipe reveals that will certainly get your creative juices flowing — or your stomach rumbling!