Jeff Bezos Just Donated $100 Million To José Andrés. Here's Why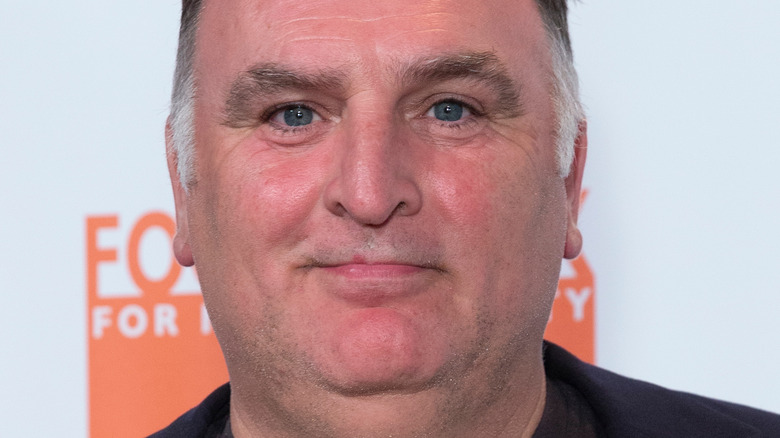 Shutterstock
Respected chef José Andrés is an impressive culinary figure. He has used his clout to do what he can for others, preparing food for those in need. He is the owner of a non-profit called World Central Kitchen and aims to reach out to those fighting critical situations such as floods, earthquakes, hurricanes, and now, the pandemic (via TIME). The organization made it a priority to feed those struggling last year, rushing to low-income areas with plates full of hot food. 
Andrés grew up in Spain, where he first learned to cook before deciding to try his luck in the U.S. Despite being so successful, the chef remains humble and values inclusion and kindness. He once said, "We need to make sure we are building walls that are shorter and tables that are longer." On Tuesday, July 20, Amazon founder Jeff Bezos decided to honor Andrés and his hard work by bestowing a generous gift of $100 million upon the chef, according to Bloomberg. This is a part of new initiative from Bezos, who hopes to honor and support changemakers like Andrés.
José Andrés' work has not gone unnoticed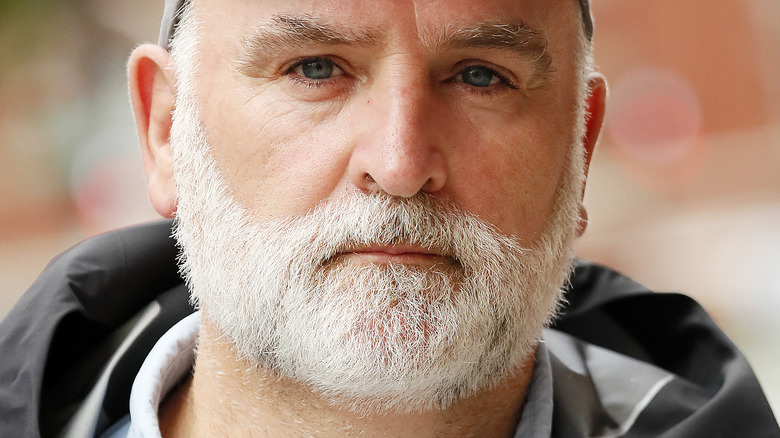 Paul Morigi/Getty Images
For Jeff Bezos, it's important to recognize those who are trying their best to change the world. The Courage and Civility Award was awarded to José Andrés, as well as Van Jones, a commentator on CNN and the man behind Dream Corps (via Bloomberg). Bezos said, "They can give all to their own charity or they can share their wealth. It's all up to them."
Chef Andrés was humbled by the prize and said that he was immensely grateful to Bezos and his family for their generosity. He added, "World Central Kitchen was born from the simple idea that food has the power to create a better world. A plate of food is a plate of hope ... it's the fastest way to rebuild lives and communities." The chef sees this as an opportunity to take World Central Kitchen even further and work on solving the hunger crisis that continues to trouble many around the globe. The chef said, "This award itself cannot feed the world on its own. But this is the start of a new chapter for us — it will allow us to think beyond the next hurricane to the bigger challenges we face." 
The World Central Kitchen is currently working on helping out those affected by the floods in Germany, according to its website. To date, the group has prepared more than 50 million meals for those in need.