Wolfgang Puck Makes Every One Of His Chefs Pass This Test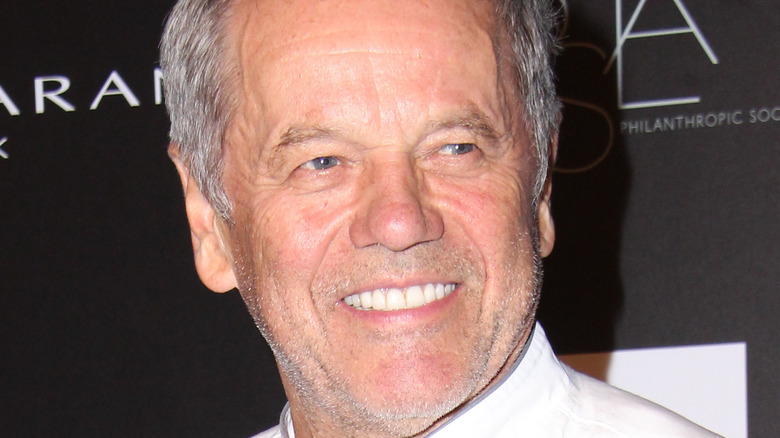 Shutterstock
When it comes to being a professional chef, there are a certain set of dishes that you're expected to master. According to famed culinary school Le Cordon Bleu, these include seared fish and meat, roast chicken, al dente pasta, salad dressing, and bread. But perhaps at the top of this list is a simple omelet, a dish often cited by the pros as being both more difficult than meets the eye, as well as an essential skill to every chef's arsenal. In an article on Bon Appétit, for example, chefs ranging from Grant Achatz to José Andrés recalled how they had to perfect their omelet skills at the beginning of their careers.
Another chef who participated in the article, celebrity chef Wolfgang Puck, has been known to rate chefs' overall skills based on the quality of their omelets. On Season 10 of "Top Chef," Puck challenged six contestants to make a basic omelet and was disappointed with every single result. As he recalled to Bon Appétit, "You'd think that the simplest things are always the easiest things to make, but quite the contrary. There is no sauce or anything else that could mask the imperfections." As it turns out, Puck hasn't pulled this move only on television, but in his restaurants as well — it's actually the test he uses to screen would-be kitchen employees.
How good is your omelet?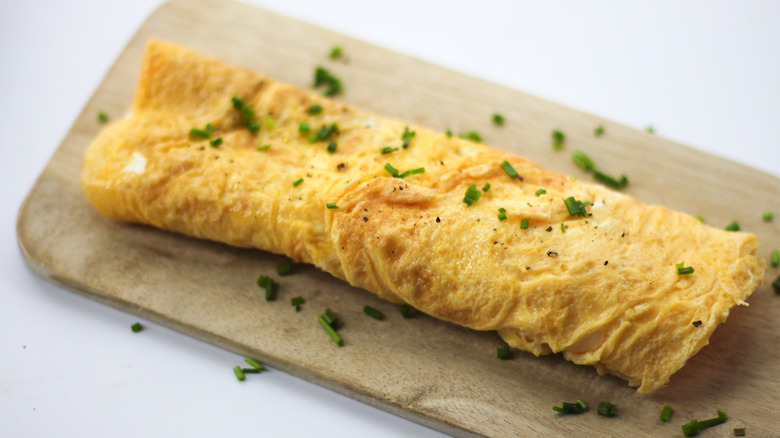 Susan Olayinka/Mashed
In a video for WIRED, Puck answered Twitter users' questions about restaurants and cooking. One fan wrote, "How do chefs interview for a job? I'm assuming some cooking is involved?" As Puck revealed in his answer, chefs applying to work in his restaurants have to prove themselves on the basis of one dish — the humble omelet. "I tell people when they come to my restaurant and want to be a cook, I say, 'Make me an omelet, and I will see what kind of a cook you are,'" he explained. 
The celebrity chef said he learned how to cook omelets in France and prefers the outside to be cooked, while the inside should be soft. "A lot of young chefs know how to make a fancy plate, maybe, but they don't know the simple things like making an omelet," he admitted. So there you have it, if you want to work for Wolfgang Puck, it's time to perfect your omelet game — stat.