Whole Foods Has Good News For Fix & Fogg Nut Butter Fans In The US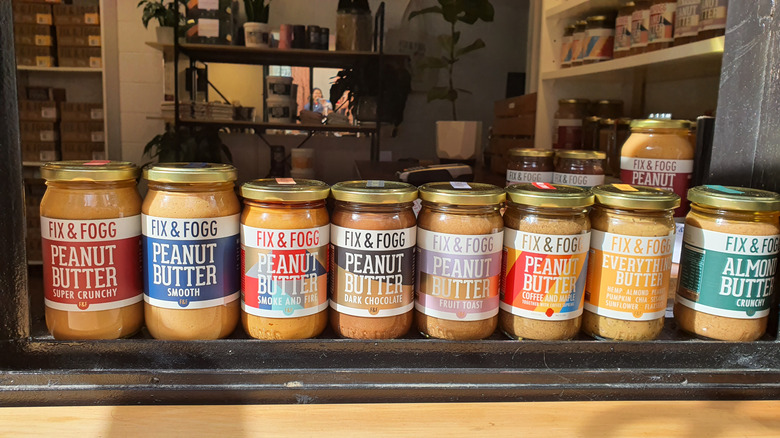 Shutterstock
If you're a Whole Foods junkie, you'll be pleased to hear that a new brand of nut butter just arrived in stores across the country.
Fix & Fogg is a small company that sells high quality nut butters, ranging from Smoke and Fire Peanut Butter to Chocolate Hazelnut. It was first based out of New Zealand and is owned and operated by Roman and Andrea Jewell, according to the company's website. The two entrepreneurs first sold their nut butters on Amazon, but due to their products' skyrocketing popularity, they then moved to America to find an in-person retail location.
After opening a retail window in Houston in 2020, Fix & Fogg saw huge success that landed it in none other than... Whole Foods Market. In a post on its Instagram account, the nut butter company announced that its products were now available in every Whole Foods location in the United States.
Why go nuts about Fix & Fogg?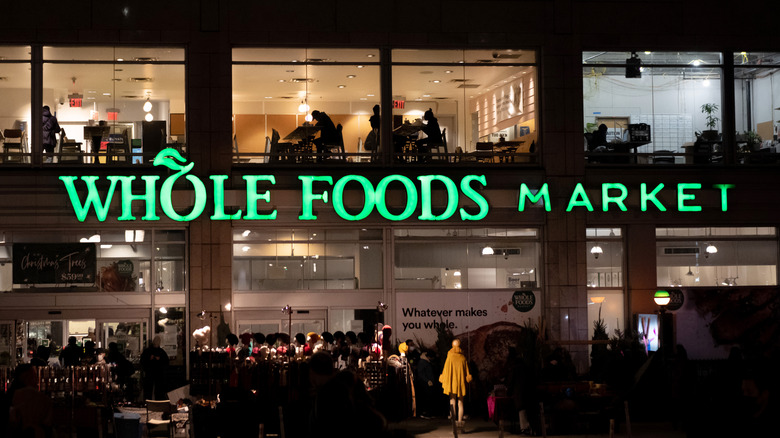 Alexi Rosenfeld/Getty Images
If you were wondering, Fix & Fogg's name was inspired by Phileas Fogg and Detective Fix, two characters from the novel "Around the World in 80 Days" by Jules Verne. The name references the themes of innovation and ingenuity, which is manifested in the unique flavors of many of the brand's food items.
Whole Foods is known to have an eye for new delicious food brands, and spreads are no exception. Just a few years ago, it discovered the granola butter of the newly renamed Oat Haus, which now sells its products in stores across the country.
Fix & Fogg already has a large crowd of devoted fans and supporters, with New York Magazine crowning it the "best nut butter on the planet," according to the New Zealand Herald.
In addition to having retail windows in Wellington, New Zealand, and Houston, Texas, you can still buy Fix & Fogg nut butters on their original storefront, Amazon. But if you are making a Whole Foods run anytime soon, make sure you have enough room in your basket for a container (or two) of nut butter.