What Makes Guy Fieri's Upcoming Culinary Contest Different From The Others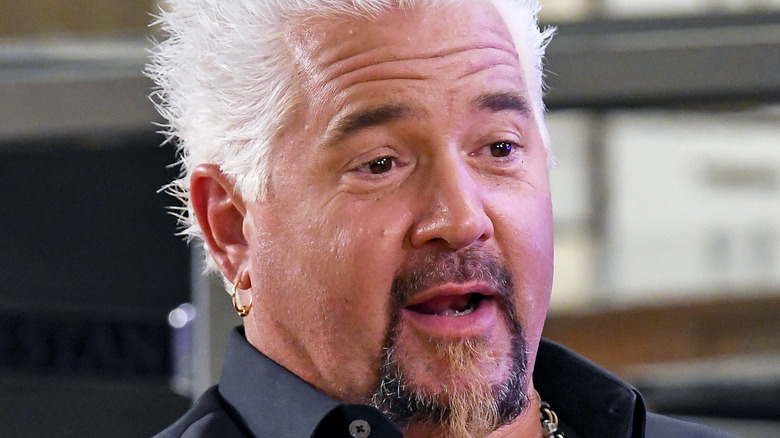 Steve Jennings/Getty Images
Guy Fieri is going home. Calm down. He's not going away. He's just taking a quick trip back to northern California. And the locals are ecstatic. Fieri, who was born in Ohio, moved with his parents to Ferndale, California as a kid. His culinary finesse and in-your-face personality as host of the Food Network's "Diners, Drive-Ins and Dives" have expanded his horizons, but Fieri still calls Humboldt County home — and this summer he's returning to host two events at the 125th annual Humboldt County Fair. 
Per Times-Standard, there was initially some confusion about Fieri's official capacity at this year's fair. Previously, he has donned his apron to take part in the fair's barbecue contest. Early reports about this year's fair indicated he'd be on-site to film an episode of "Guy's Grocery Games" for Food Network, but that's not happening. Instead, he'll be hosting a fundraising gala and emceeing a cooking contest among local chefs. What makes this one different? This contest won't be for Food Network, but Fieri will cheer four local chefs along as they tackle ingredient baskets.
Humboldt is where Fieri's heart is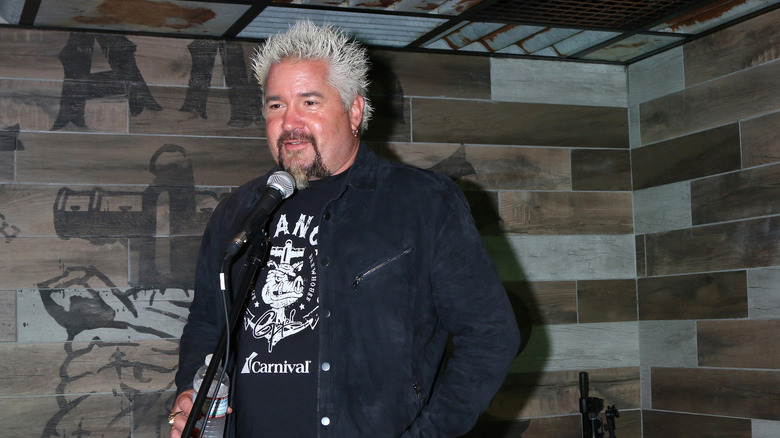 Shutterstock
Despite his celebrity status, Guy Fieri has long maintained close ties to his hometown of Ferndale, California and surrounding Humboldt County. It's where his passion for cooking was ignited (via Biography), perhaps more by necessity than passion — at first. "My parents were into macrobiotic cooking — vegetarian, nondairy, whole grains, no red meat. I started cooking when I was 10 because I just couldn't eat that stuff," Fieri famously told People in 2009.
In addition to supporting the annual county fair, Fieri recently purchased a historic building in Ferndale. According to Times-Standard, Fieri is the proud owner of the Ferndale Meat Co. building (circa 1903), a place that's near and dear to his heart as the location of his first after-school job. Fieri featured the building in a stroll-down-memory-lane edition of "Diners, Drive-Ins, and Dives."
The 2021 Humboldt County fair runs from August 18 to 29. You won't see it on television along with Fieri's other shows, but if you're in the neighborhood, stop by and say hi. If you're looking to eat, Fieri will also host a fundraiser at a gala at the Fair's Turf Club on August 25. Gala tickets will include hors d'oeuvres, drinks, and photos with the mayor of Flavortown himself (via North Coast Tickets).