Ordering From Domino's Has Changed Whether You Like It Or Not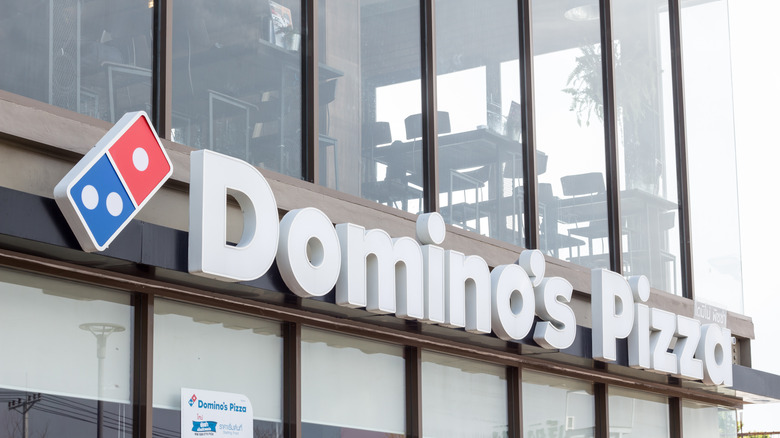 Shutterstock
Domino's recently announced a "strong performance" for 2021, citing an increase in both U.S. and international sales and a 12.2% increase in company-wide revenues, due in large part to their delivery, take-out, and car-side delivery offerings, according to Nation's Restaurant News. However, while those are promising signs, that still doesn't mean that everything in the pizza industry is completely back to normal. 
Domino's still faces many challenges, and number one among them seems to be staffing. According to CNN, the pizza delivery chain, along with many other eat-in and take-out restaurants, are short-staffed, leading to longer wait times for both delivery and sit-down orders. Domino's is no exception. Despite an increase in its delivery sales in the past year, in large part due to the COVID-19 pandemic, a shortage of delivery drivers and other employees has caused its delivery times to increase in 2021. So while they are delivering more pizzas than ever, customers can still expect to have to wait a few extra minutes for their Domino's order to arrive.
Domino's plans to improve delivery efficiency going forward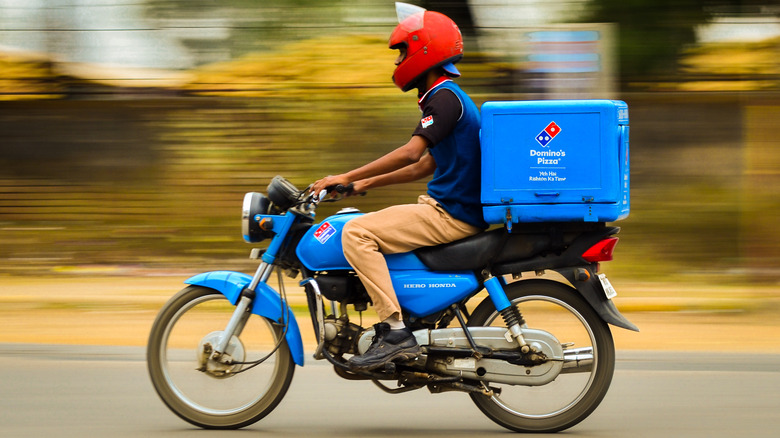 Shutterstock
Understandably, with delivery now being an even more essential part of Domino's success, the company is looking to improve its delivery times. "We've slipped a minute or two in some places with respect to the average times in terms of getting food to our customers and that is a big area of focus for us as we look going forward," Domino's CEO Richard Allison said on the company's recent Q2 Earnings Call, per The Motley Fool.
Allison stated that staffing has been an issue at Domino's, saying that "with the challenges that we've had in staffing, we haven't made the service gains and improvements that I would like to see." However, while the company plans to focus on solving staffing issues with incentives like "additional wage increases," Allison said the company has plans to increase delivery efficiency, so they can achieve "better delivery times with the same or in some cases even fewer drivers."