This Is Who Pays For The President's Groceries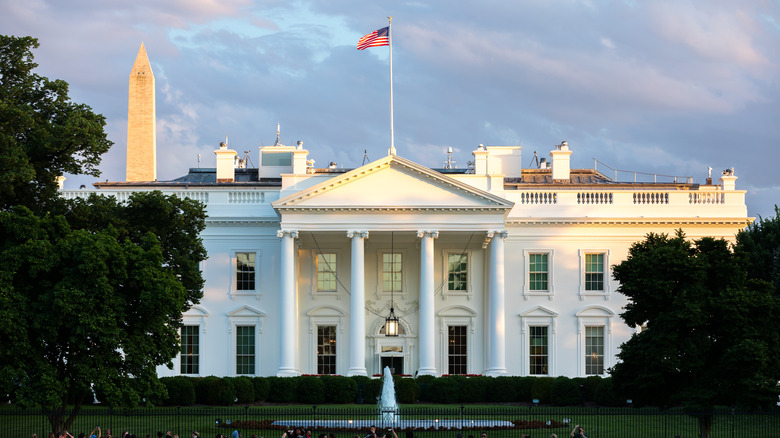 Shutterstock
While being President of the United States certainly has its perks (the $400,000 salary and private jet being two of them), it's not always as glamorous as the public may think. According to Reader's Digest, there are a plethora of items that the President and First Lady have to pay for themselves, including household items (toilet paper, cleaning supplies, etc.), dry cleaning, stylists, and believe it or not, groceries. Sure The White House may come with a grand, state-of-the-art kitchen and a staff of five-star chefs, but it doesn't necessarily come stocked with ingredients and goodies.
In 2018, former First Lady Michelle Obama confirmed the news during her guest appearance on "Jimmy Kimmel Live." While on air to promote her memoir, "Becoming," she explained that finding out she and the Obama family were responsible for paying for groceries was "a little shocking," adding there's no instruction manual for what to expect when becoming America's First Family. "It's crazy because you don't know it, and most people don't know what it's like to live in The White House," she told host Jimmy Kimmel (via US Weekly).
The First Family doesn't do their own grocery shopping, though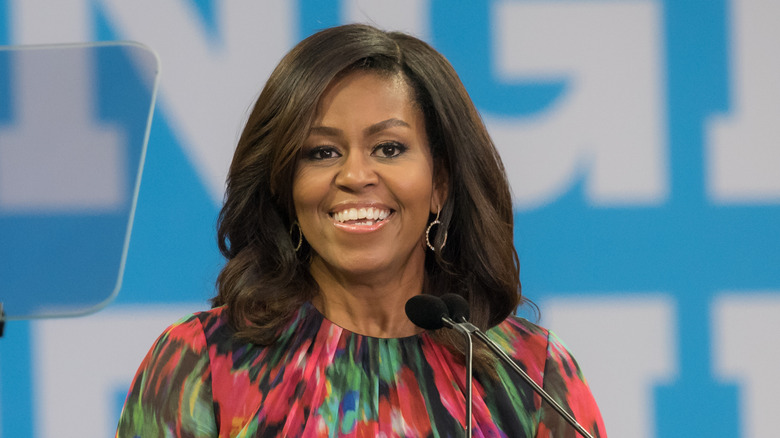 Shutterstock
The First Family may be expected to foot the grocery bill, but they aren't expected to do the actual grocery shopping, which, according to former First Lady Michelle Obama, can be both a blessing and a curse. While chatting with Jimmy Kimmel on his late night TV show in 2018, the mom of two explained that, at first, it was a bit "shocking" to find out she or former President Barack Obama would need to provide the funds to keep their White House kitchen stocked (via US Weekly). However, she went on to say it's not that crazy considering both rent and The White House staff is free. "We shouldn't be mooching off of the taxpayers," she added.
That being said, White House staff will go out and get whatever ingredients, foods, or beverages the family may be needing or craving. Although, Obama emphasized that she learned very quickly to be very specific on what kinds of things she wanted as the bill could come back and be a couple hundred dollars for something as simple as fruit. She joked that Barack had to run foods by her before adding them to the grocery list just in case they were too pricey. "I would tell Barack, 'Do not express pleasure for anything unless I know how much it costs,'" she jokingly said on the show. At the end of the day, the former President had no issue with it as she said it was a perfectly fair expectation.