Fans Of Starbucks' Lemon Loaf Will Love This Viral TikTok Discovery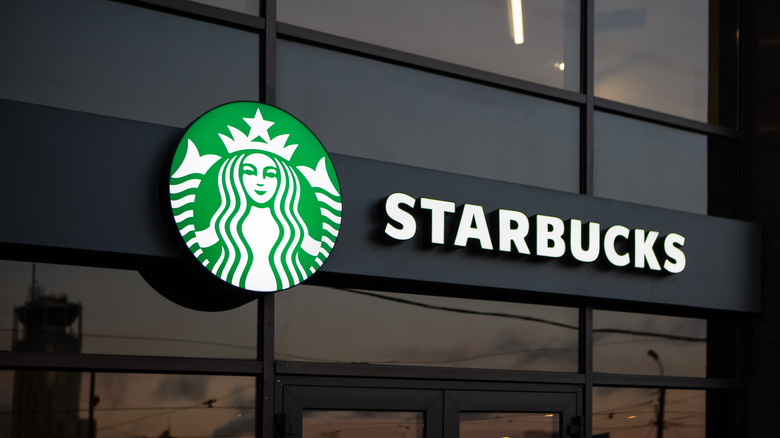 Shutterstock
Starbucks is one of the most popular cafe chains in the world, and while its signature lattes and tasty Pink Drinks may have achieved mainstream success, the beverages aren't the only thing people love about the coffeehouse. Many fans find themselves coming back to Starbucks over and over for its tasty food items as well. The chain's hearty oatmeal, croissants, savory Spinach, Feta & Egg White Wraps, and variety of breakfast sandwiches make a great breakfast on the go, and desserts like the moist and buttery Iced Lemon Loaf are fan favorites.
However, if there is one thing that not everyone loves about Starbucks, it's the prices. While that lemony iced pound cake may be delicious, it also costs about $2.45 for a slice, according to Fast Food Menu Prices. Even if you only purchase the treat occasionally, the costs can certainly add up over time. Luckily, one savvy TikTok user may have just found the perfect way to get that Lemon Loaf fix without breaking the bank.
Walmart's Iced Lemon Cake is a fraction of the cost of the Starbucks' pastry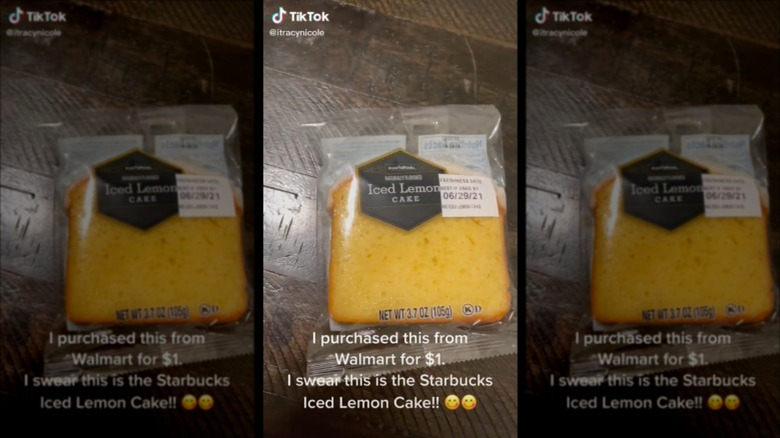 TikTok
TikToker @itracynicole recently posted a video claiming to have found the perfect Lemon Loaf dupe for a fraction of the cost. "I purchased this from Walmart for $1. I swear this is the Starbucks Iced Lemon Cake!!" Tracy Nicole told their followers. According to Nicole, Walmart's Marketside Iced Lemon Cake tastes exactly like the Starbucks Lemon Loaf but costs less than half the price. 
While the Starbucks version may be a bit larger, at 4.4 ounces compared to the dupe's 3.7 ounces, Walmart shoppers can snag even more savings by purchasing an 8-pack of the dessert. When bought in bulk, the lemon cakes come out to only about 50 cents per slice, making it an even more cost-effective purchase, according to Elite Daily. So if you've got a hankering for a sweet and citrusy lemon cake but don't always want to spend Starbucks prices, you'll definitely want to pick up this Iced Lemon Cake the next time you are at your local Walmart.