Aldi Shoppers Can't Get Enough Of Its Strawberry PB&J Bites
Peanut butter and jelly is a classic combination for a reason. The mix of creamy, salty, and sweet flavors makes it a perfectly delightful and filling snack or meal, without being overly sweet or indulgent. And now, Aldi has the perfect way for peanut butter and jelly lovers to get their snack on with the return of their Simply Nature PB&J bites. The crispy, slightly salty peanut butter shell is filled with a sweet strawberry filling, so they taste just like a mini peanut butter and jelly sandwich, but are much more portable. 
These snacks also come in individually-portioned packets, making them perfect for slipping in children's lunchboxes or grabbing them on the go. The Instagram account @adventuresinaldi made a post celebrating the return of these popular snacks, writing: "Y'all these are the BEST!!! I can't explain it, but they are so dang tasty. If you haven't picked them up yet, I highly recommend! They are also #glutenfree, which is a positive for me!"
These peanut butter and jelly bites are perfect for back-to-school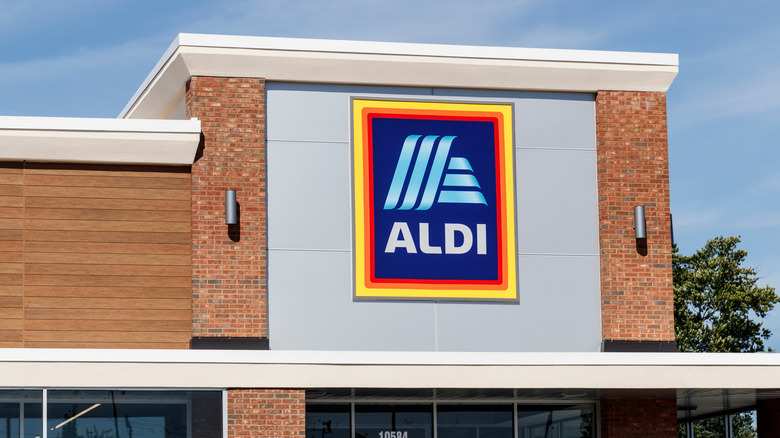 Shutterstock
The fact that these PB&J Bites are both delicious and gluten-free delighted many Aldi fans, including @ajnelson247, who raved: "Those PB&j bites are yummy! AND I was so HAPPY to see they are GLUTEN FREE!" According to Aldi Reviewer, these perfect little bite-sized snacks are also completely certified non-GMO and kosher. Many other shoppers were excited to see the return of these salty-sweet snacks. Instagram user @aldifavoritefinds made a post advising their followers to stock up on these snacks for the back-to-school season, writing: "I know many of you love these Gluten Free PB & J bites so stock up since they only come back a few times a year." 
Another fan admitted they had already "Bought 3 bags," while another called them simply "Soooo good!" You can find these tasty bites on sale in the Aldi's Special Finds aisle for just $4.69 (per Instagram). So you'll want to stock up to make sure you have enough for school lunches, late summer trips, and maybe a few extra just for you to enjoy!