This Was Rachael Ray's First Celebrity Crush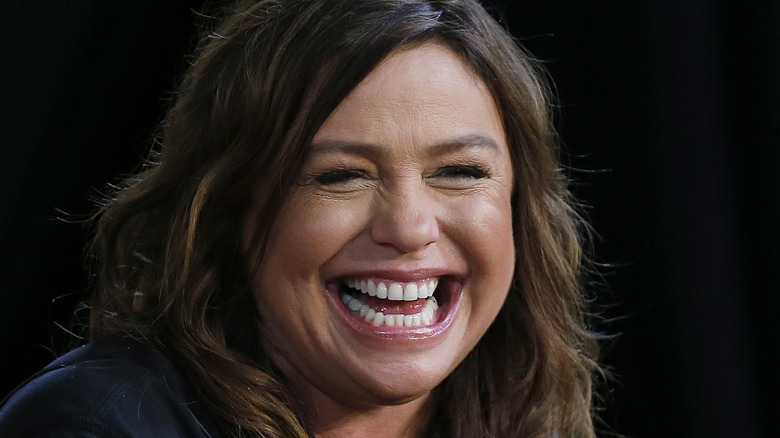 John Lamparski/Getty Images
There's no doubt that celebrity chef Rachael Ray is talented in the kitchen; however, she also has the gift of gab. There's a special knack to Ray that allows others to open up to her, which is probably why her syndicated talk show is so popular — the daytime program began airing in 2006 and is still beloved by many to this day (via IMDB).
On each episode, Ray invites guest stars (whether they be authors, actors, politicians, musicians, fellow hosts, or chefs, etc.) to candidly discuss whatever project they may be working on and, of course, nosh on good food. Guests have the opportunity to interact with the audience and viewers at home, and Ray makes them a special homemade meal. Sometimes, they even wind up helping her in the kitchen.
Over the years, she's had some pretty stellar guests like Whoopi Goldberg, Drew Barrymore, Kristin Chenoweth, and more. However, her favorite guest star thus far — who also happens to be her first and biggest celebrity crush — is Welsh singer Tom Jones. Getting to interact with him was a "dream come true" for Ray as she told Food Network, "I really love feeding people that I'd never think in a million years I'd get to meet." Celebrities, they really are just like us!
Tom Jones appeared in the 427th episode of the 'Rachael Ray Show'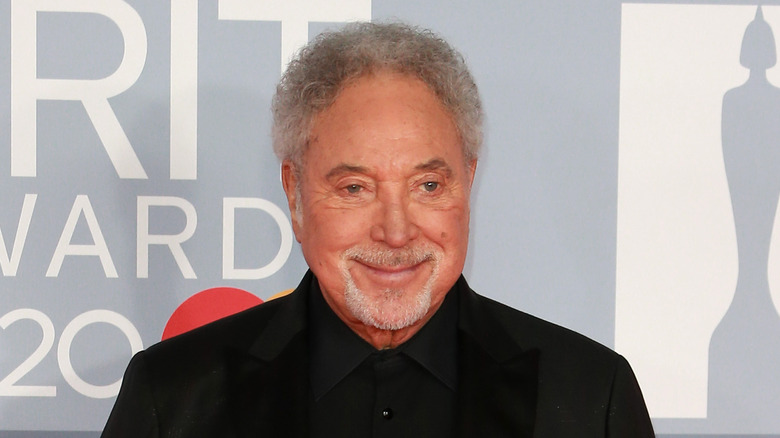 Shutterstock
The 427th episode of the "Rachael Ray Show" in 2008 was arguably one of the best days in her cooking career — and arguably in her life. Leading up to the milestone, Ray kept a "Time to Tom" clock where she counted down the seconds until his arrival (via the official website). As soon as Tom Jones walked through the stage doors, Ray couldn't contain herself any longer and let out a scream of excitement, giving him a big friendly hug in the process.
The two went on to talk about his upcoming music (The Welsh singer is known for his iconic 1965 hit, "It's Not Unusual"), Jones' own musical heroes, and the first time they ever met, which was surprisingly not on her show but backstage at his concert in Vegas during her bachelorette party!
Now, looking back, Ray recalled how she "couldn't even look at him" because she was filled with so much giddiness. "I was so geeked out, that was my first crush," she recently told fans during a virtual Q&A. "When I was a little, little girl, there was the Tom Jones show and he would sing every week and I really thought Tom could see me through the TV."