Read This If You Recently Bought McCormick Or Frank's RedHot Seasonings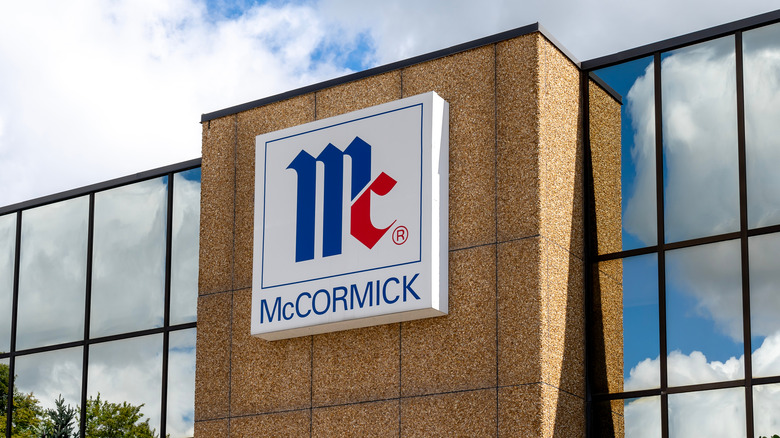 Shutterstock
The longtime source of spice cabinet staples, McCormick, just announced that it has issued a voluntary recall with regard to three of its seasonings, according to a press release. The seasonings that are subject to the recall are McCormick Perfect Pinch Italian Seasoning, McCormick Culinary Italian Seasoning, and Frank's RedHot Buffalo Ranch Seasoning, all of which were shipped to retail stores between June 20, 2021 and July 21, 2021.  
In each case, the reason for the recall is concerns of possible contamination of these products with Salmonella. This is a form of bacteria that is most often transmitted via food and which causes gastrointestinal distress in those who become ill from it, according to the Centers for Disease Control and Prevention. Salmonella is very common, causing about 1.35 million infections and 26,500 hospitalizations each year. While most people recover without treatment, Salmonella is responsible for 420 deaths per year in the U.S. 
Although no illnesses have been reported as of this writing in connection with this recall, here's what seasonings to look out for in your pantry.
Which McCormick and Frank's RedHot seasonings are being recalled?
The states where the contaminated products were shipped are: Alabama, California, Colorado, Connecticut, Delaware, Florida, Georgia, Illinois, Indiana, Kansas, Kentucky, Louisiana, Massachusetts, Maryland, Maine, Michigan, Minnesota, Missouri, Mississippi, North Carolina, Nebraska, New Hampshire, New Jersey, New York, Ohio, Oklahoma, Pennsylvania, South Carolina, Tennessee, Texas, Virginia, and Wisconsin. The other countries where the products were shipped were Bermuda and Canada, per Food Safety News.
If you purchased any of these three seasonings on or after June 20, 2021, then it would be a good idea to check the labels to see if they match any of the following:
McCormick Perfect Pinch Italian Seasoning in a 1.31-ounce bottle, with a UPC number of 052100049731 along with McCormick Perfect Pinch Italian Seasoning that came in a 2.25-ounce bottle, with a UPC number of 052100038254 and McCormick Item Number 901455463 are subject to recall. So is McCormick Culinary Italian Seasoning that came in a 1.75-pounds bottle, with a UPC number of 52100325743, McCormick Item Number 932574, and a "best by" date of June 12, 2024. You'll also want to check out Frank's RedHot Buffalo Ranch Seasoning that came in a 153-grams bottle, with a UPC number of 066200021047 and McCormick Item Number 901543520.
McCormick has advised grocery outlets to remove these products from shelves and destroy them immediately. If you have any of these products in your possession, you are advised to dispose of it. To obtain a refund or replacement, you may contact McCormick Consumer Affairs at 1-800-635-2867, weekdays from 9:30 AM to 8:00 PM (Eastern Time).