Hot Ones Fans Won't Want To Miss This Limited Edition Figurine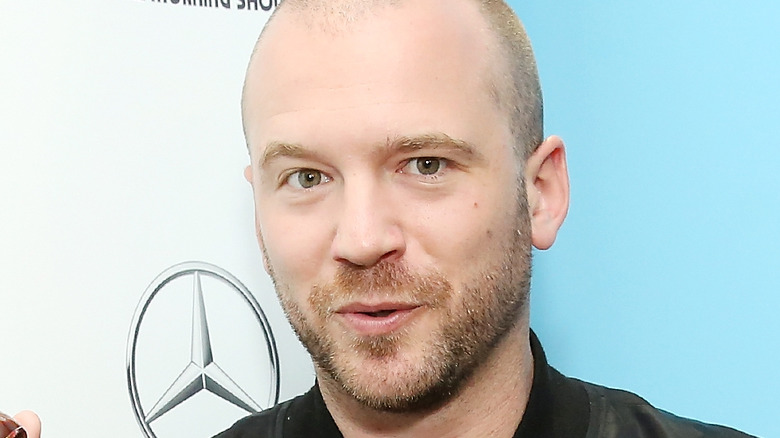 Monica Schipper/Getty Images
Since its first episode, the part-talk show, part-test of human endurance program Hot Ones has been delighting audiences who tune in to watch celebrities burn their mouths and spill their secrets. The premise is simple: famous guests eat increasingly spicy wings while answering burning questions put forth by the host, Sean Evans.
The show has become so popular you can even buy the official Hot Ones hot sauces in complete season ten-packs, as well as smaller collections, allowing fans to recreate the experience at home (via Heatonist). But for those of us that can't quite handle the heat, the novelty collectibles company Youtooz has just announced they will be collaborating with First We Feast (the creative minds behind the show) to release a new, limited-edition Hot Ones figurine; so now, fans can show off their love without burning their taste buds in the process.
Hot Ones fans may need to move fast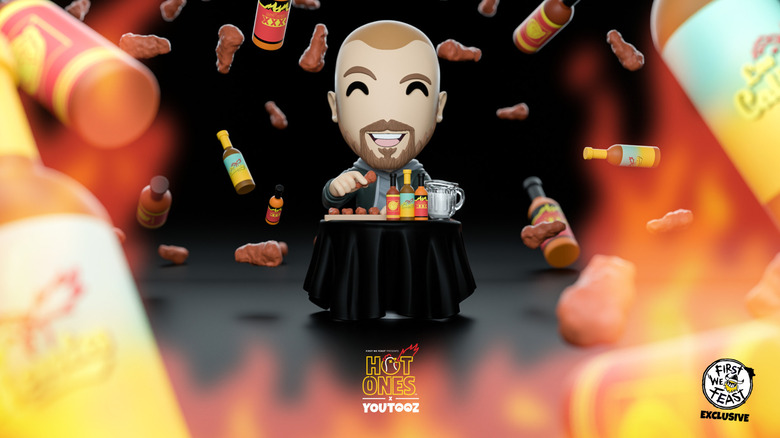 Youtooz
According to a press release sent to Mashed, the collectible Hot Ones vinyl figurine will feature host Sean Evans sitting behind his signature black table, complete with wings, a line of spicy sauces, and a pitcher of milk. (Anyone familiar with the show will recognize the scene immediately.) These figurines will be available for purchase on the First We Feast webstore for just $29.99. Each collectible is shipped in a double-walled window box with a protective outer sleeve that is embossed with the neon Hot Ones logo, per Youtooz. This collab is a limited-edition release, so fans of the show will definitely want to order theirs before they are gone for good.
"This is a very special release for Youtooz. Working with a mainstream digital brand like Hot Ones, that was originally built off YouTube really emcompases [sic] everything we love about the internet. It was inspiring to watch this series take off and become the brand it is today, and we're incredibly proud to announce this collaboration," Austin Long, the co-founder of Youtooz, said of the new release.