This Is How Much Matty Matheson Is Really Worth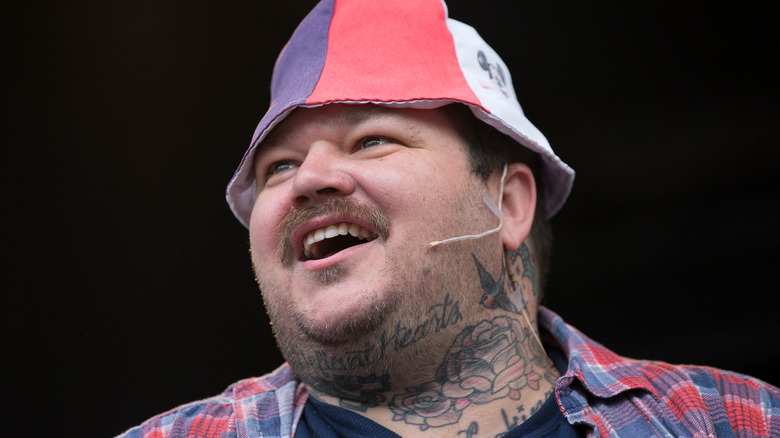 Shutterstock
Whether you know celebrity chef Matty Matheson from YouTube or from all of the delicious foods he posts on Instagram, one thing we can probably all agree on is how multi-talented he is. Though Complex notes that Matheson does not want to be referred to as a "celebrity chef," but rather just a chef in general, one cannot ignore the fact that both his sense of humor and charisma make him stand out in the food industry. So much so that the highly tattooed restaurateur became the host of two of VICE shows — "Dead Set on Life" and "It's Suppertime!" (via RVCA).
Before he became one of VICE's most popular hosts, however, Matty Matheson came from humble beginnings. As Biography Tribune notes, the Canadian star — who dropped out of culinary school — first began working for a local restaurant by the name of Le Select Bistro. And while his career continued to go upward from there with time spent working for other restaurants and opening his first spot by the name of Goodfellows in 2008, during that time, Matheson was also dealing with alcoholism and drug abuse. It wasn't until his second restaurant, Parts and Labour, began doing extremely well that things took a turn for him — as did a close call with his health as he suffered a heart attack that encouraged him to clean up his lifestyle.
He's worth more than you probably thought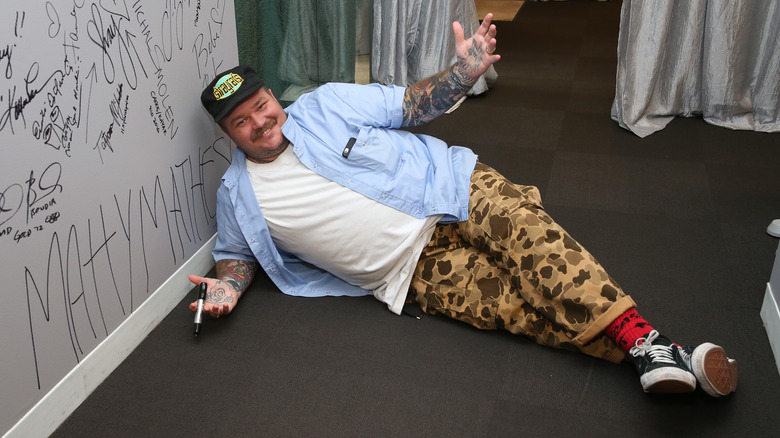 Rob Kim/Getty Images
After Matheson's near-death experience and the intervention of his loved ones, he began to clean up his act. And while it took some time, sobriety is what led him to amass the success that he has today. So what exactly does that success accumulate to in financial figures? Well, you may actually be surprised to know that Matty Matheson is worth quite a bit, even though he doesn't think that he is "making that celebrity money" quite yet (Complex).
According to Celebrity Net Worth, the famed chef is said to be worth $2 million. Though if you're wondering how his restaurants and those two shows on VICE have amassed him that much buck — those aren't the only things he does. According to The Hollywood Reporter, Matheson also has a YouTube channel with almost 1 million subscribers, plus two cookbooks (including his most recent release "Home Style Cookery"), and he co-hosts a podcast titled "Powerful Truth Angels" while also running his own food and music festival in Canada and the US named MattyFest. Not to mention the multiple restaurants that he owns or has invested in and the Matheson Cookware line. So while there isn't an official breakdown of how much of the $2 million comes from each venture, it can only be assumed that each of the many hats he wears plays a huge part in what he's worth.