Listen To Anthony Bourdain's Favorite Songs With This Roadrunner Playlist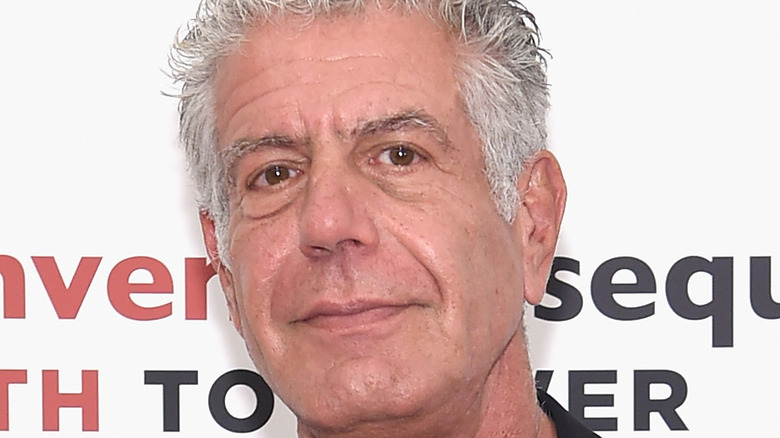 Jamie Mccarthy/Getty Images
Of any movie released over the past few years, perhaps none has generated the amount of anticipation and fanfare among a certain subset of foodies as "Roadrunner," the Morgan Neville-directed documentary about Anthony Bourdain that hit theaters earlier this month. During his life, which was cut short at the age of 61, Bourdain built a loyal, almost cult-like following among foodies, television viewers, and readers alike. These fans have created an internet buzz around the debut of the film, which has generally received positive reviews.
The movie also touches on how much Bourdain revered music — particularly punk rock — as one of his biggest influences in his personal life and career. While the title "Roadrunner" is obviously a comment on Bourdain's travel-heavy lifestyle, it's also the name of a song by the Jonathan Richman-fronted 1970s rock band The Modern Lovers. This song kicks off a new Spotify playlist of Bourdain-inspired tracks. Read on for a preview of the playlist, and to find out where to access it.
From The Stooges to Jimi Hendrix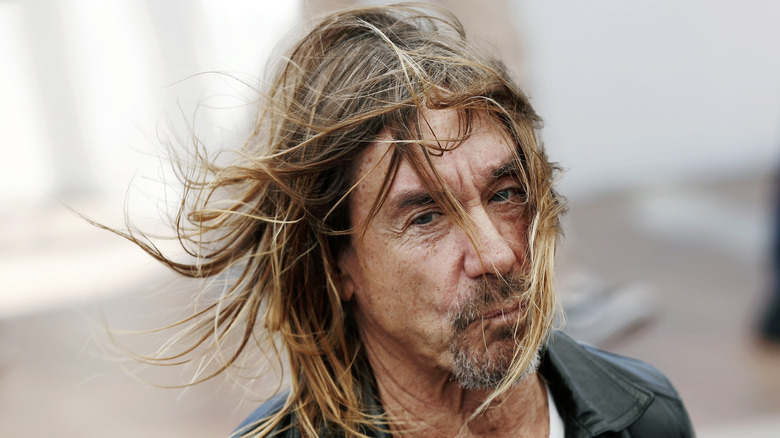 Shutterstock
Known, of course, for his cooking and for hosting travel shows including the Travel Channel series "No Reservations," Bourdain was also a rabid consumer of music. According to a 2018 Esquire article, "music was the driving force behind Bourdain's art." During his life, the chef spoke openly and often about his youthful forays into live music, and even got to interview musical icons including Iggy Pop and Alice Cooper. It's only fitting, then, that the release of "Roadrunner," be accompanied by a playlist reflective of Bourdain's musical tastes. The playlist, entitled "Roadrunner: A Film About Anthony Bourdain," is now available on Spotify.
The massive 302-song playlist encompasses tracks from many of Bourdain's favorite artists, including The Stooges, Brian Eno, The Clash, and Talking Heads. "When I started making the documentary 'Roadrunner,' pretty much the first thing I did was to put together a playlist of all the music that Tony mentioned," Neville told Rolling Stone. "I kept adding songs he mentioned in books, interviews, Instagram stories, and more. Recently, I checked with some of Tony's friends and they added a few more in. It makes one hell of a jukebox." Sounds like it's time to bust out some kitchen prep and take a listen.