Breakfast Recipes You Can Make The Night Before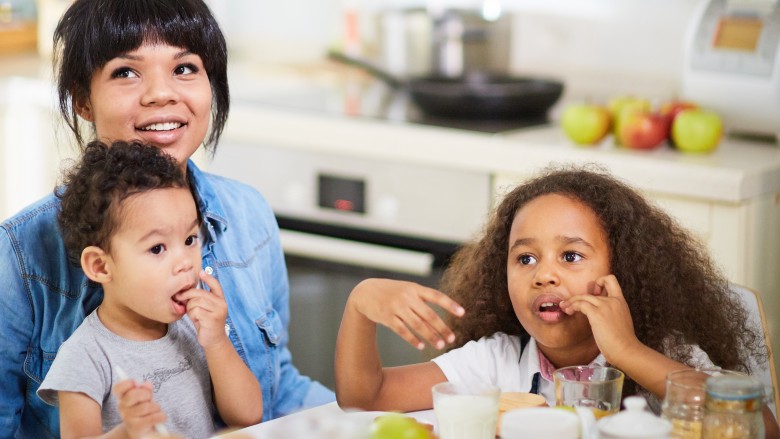 Shutterstock
While breakfast might be the most important meal of the day, the reality is that many of us simply don't have the time for it on some days. Between work and life obligations to ourselves and others, the mornings seem to fly by quickly and hectically. Luckily, there are some pretty awesome recipes out there catered to the needs of busy folks. These make-ahead overnight recipes let you have breakfast mostly ready the night before and usually taste better after sitting in the fridge for several hours before cooking. Check them out for weekday mornings or when you plan to feed guests for the holidays or otherwise. Superheroes don't always wear capes. Sometimes they simply have a few handy overnight recipes tucked into their back pockets. Just saying.
Overnight chocolate chia seed pudding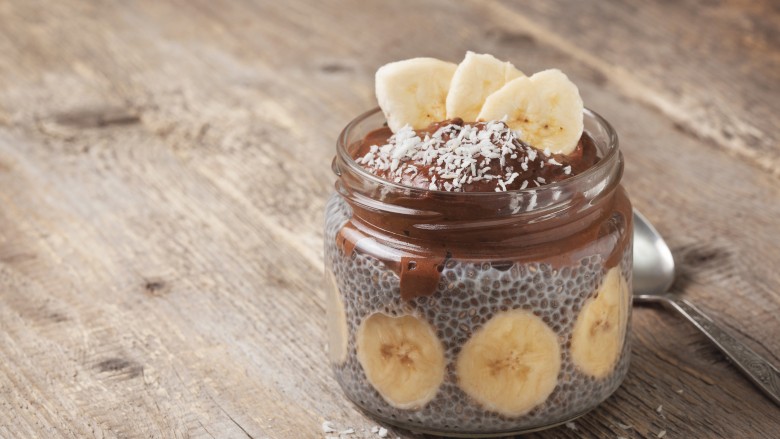 Shutterstock
Chia seeds have been a favorite ingredient of in-the-know foodies for quite some time and for good reason. These unprocessed whole-grain edible seeds possess wonderful nutty flavor and are chock full of protein, fiber, and minerals. They also happen to be versatile and easy to use, especially in place of flaxseeds. This recipe from Minimalist Baker makes a batch of delicious chocolate chia seed pudding. Vegan and gluten-free, this creamy concoction is assembled using chia seeds, unsweetened cocoa powder, maple syrup, and vanilla extract for a natural and subtle sweetness. Chilled overnight to let the flavors meld and the consistency reach pudding-like softness, this dish serves as incentive to get out of bed as soon as the alarm goes off.
Slow cooker overnight breakfast casserole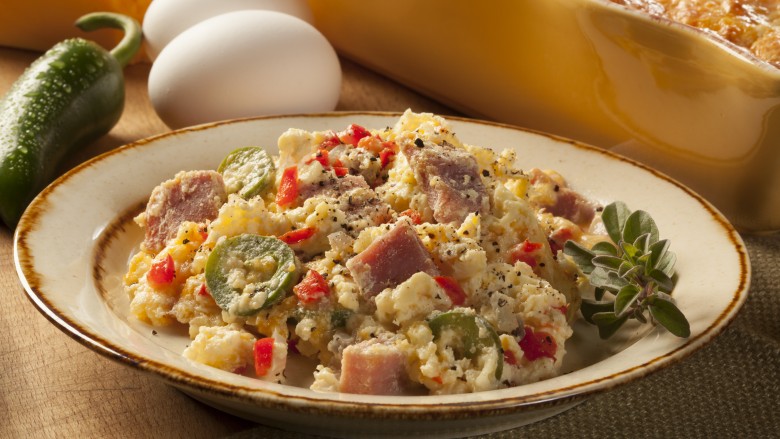 Shutterstock
Wake up to a ready-to-eat casserole when you whip up this rich egg dish from Food Network. The dish gains its complex flavors from hours of ingredient melding overnight. Beaten eggs are speckled with colorful peppers and chiles, spicy sausage, hearty hash browns, and rich Cheddar cheese. All the components of breakfast you love so much are combined into delectable layers that mesh for hours, resulting in an egg dish that's as convenient as it is completely addictive. Perfect for weekend mornings and even more so when you want to feed a crowd first thing in the a.m. without running around the kitchen like a mad person. A surefire win at the breakfast table, this casserole is a must for stress-free meal planning.
Make-ahead chilled oatmeal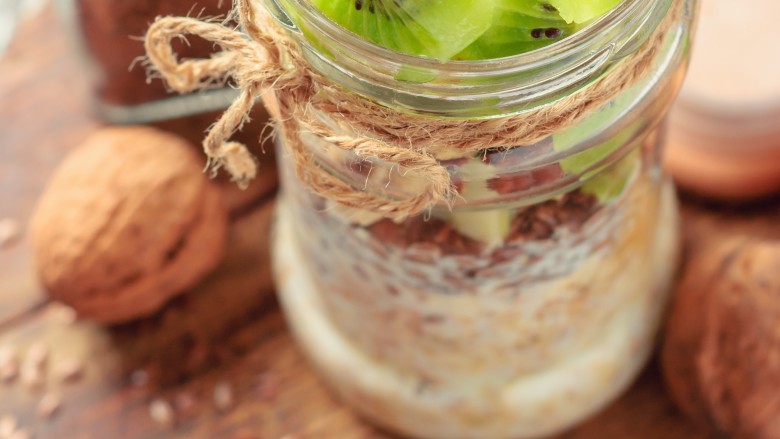 Shutterstock
There are plenty of overnight oatmeal recipes out there, but this one from Rachael Ray speaks to me on a deep, guttural level. Its simplicity and adaptability makes me feel like it really understands my plight in life: overextended with little time to spare, especially in the morning. Made with thick and creamy Greek yogurt, warm cinnamon, fibrous rolled oats, earthy almonds, dried fruit, and maple syrup, this oatmeal concoction is as easy as mixing together ingredients, transferring mixture to a mason jar, tightening lid, and allowing everything to settle overnight. The time is just enough to soften the oats, meld the flavors, and make your mornings just a little bit less harried.
Overnight French toast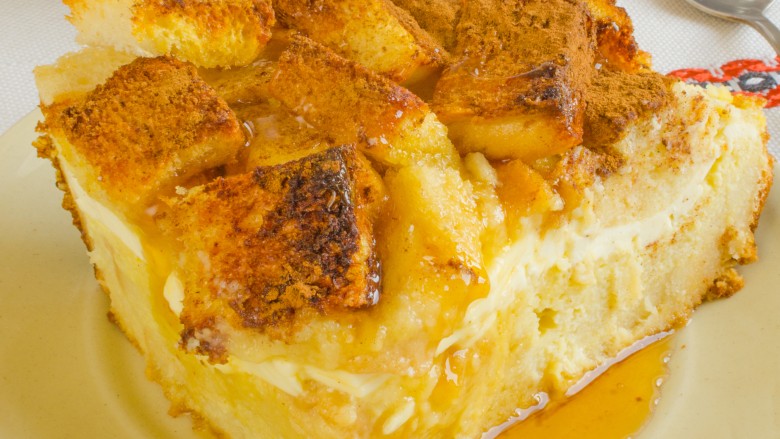 Shutterstock
Does anything about French toast that practically makes itself strike you as problematic? I sure hope not, otherwise I'd suggest you call the doctor ASAP. Waking up to French toast is one of my recurring dreams actually. This recipe from Epicurious turns that dream into a reality, makes me look like a kitchen whiz, and offers carby deliverance. Hearty French bread slices soak in rich custard overnight for intensified richness. In the morning, you simply have to bake the dish. While it cooks away in the oven, you have just enough time to prep a walnut-laden maple syrup reduction for pouring on top of the toast. Some dreams are difficult to attain, but not this one.
Overnight cinnamon rolls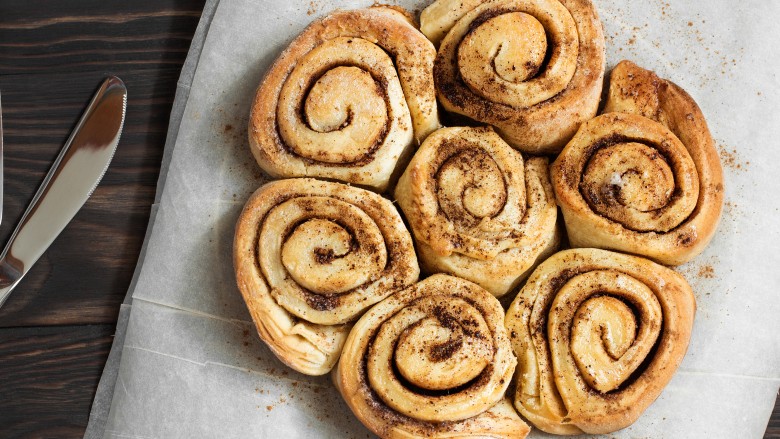 Shutterstock
I've been a big fan of the blog, Natasha's Kitchen for a long time. Her recipes often call out to me like they know me and my true desires. One of those desires happens to be eating cinnamon rolls straightway in the morning. This recipe proves such a phenomenon can occur—via overnight rising! You prepare the yeast dough ahead of time, chill it in the fridge all night, then let it rise at room temp in the morning as you're getting dressed and performing all your other morning rituals. By the time you're finished, you can pop these buns into the oven and bake. While they bake, prepare a super rich cream cheese frosting for glazing the top. No big deal.
Overnight apple chai breakfast smoothie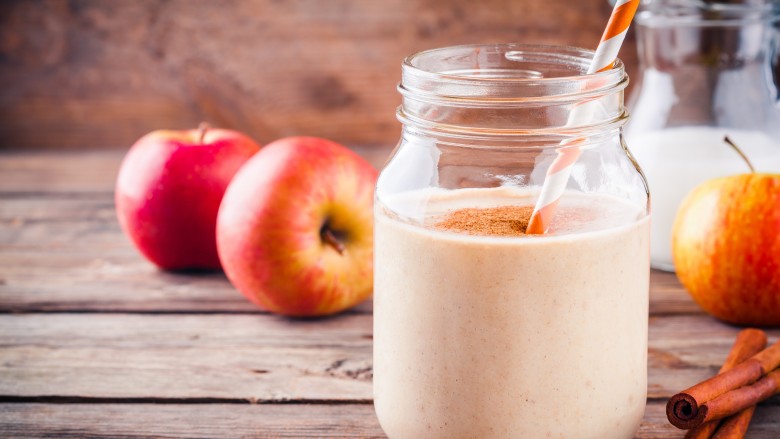 Shutterstock
I've always secretly wanted to be the kind of gal who wakes up every morning and goes for a run before preparing a smoothie on the spot because all of this is just part of who I am intrinsically. Unfortunately, the run rarely happens and the smoothie routine only ever lasts a few days. Le sigh. This recipe from Port and Fin at least helps with the smoothie part of my imperfect life. Since this warmly spiced smoothie is made with oats, it actually benefits from sitting overnight, which means I don't have to do much in the morning. Apple, chai masala, rolled oats, and seeds are combined, chilled, then blended post-run — because I totally run.
Slow cooker breakfast enchiladas
Shutterstock
Mexican-inspired breakfasts are hearty, filling, and time-consuming unless you go the miracle overnight route. This recipe from Slow Cooker Gourmet is for the busy cook who wants to set it and forget it. This dish gets its intense flavor from the sausage you choose as well as the rich cheese sauce (yum), soft flour tortillas, delectable chunks of sweet potato, and protein-forward scrambled eggs. Place the enchiladas in the slow cooker, drizzle zesty salsa verde on top, and cook overnight. By the time you wake up, you shall be rewarded with a restaurant-caliber dish you can be proud of—a true farmer's breakfast to keep you going all morning.
Overnight polenta breakfast with fruits and nuts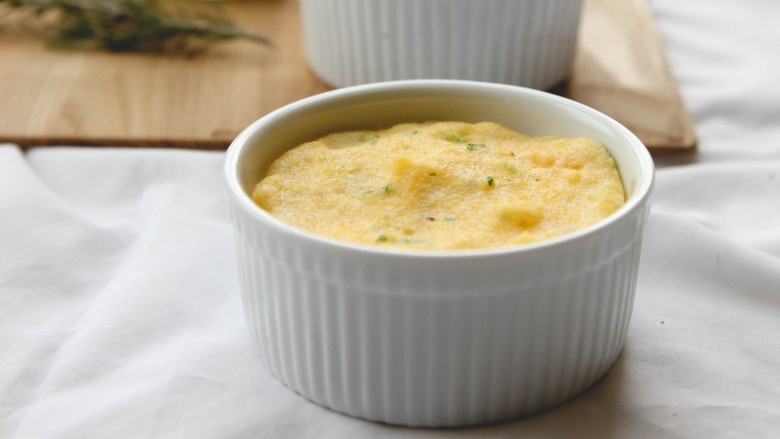 Shutterstock
A sweet polenta dish meant for breakfast? Yes! Polenta is a soft corn dish that serves as a nice change of pace from the usual AM grains. While you might associate polenta with savory meals had at lunch or dinner, it's actually surprisingly delicious in a sweeter breakfast dish. This recipe from the folks at Tasting Table proves just that. Polenta is combined with milk before sitting overnight in the fridge. When you wake up, heat up the mixture in a double boiler to render it shockingly creamy, then top with your favorite fresh fruits and nuts. Voila!
Raspberry chia breakfast bars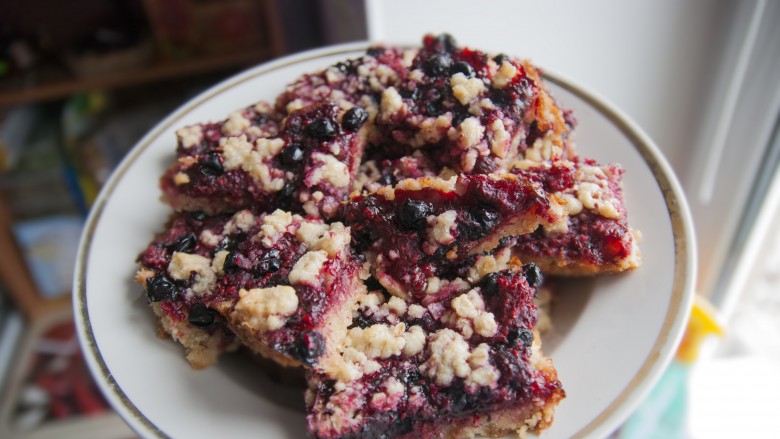 Shutterstock
Homemade breakfast bars are easy to make and great for busy weekday mornings on the run. Sometimes all one has time for is a grab-and-go-breakfast. This recipe from Daily Burn is a no-bake variety, which somehow earns it so many more points in my book (I have a book). The nutty oatmeal base is perfectly complemented by a topping of fresh raspberry jam made accented with chia seeds, lemon juice, and honey. Prepare these bars the night before and by the time morning arrives, they will have set to perfect firmness, allowing you to cut them up and enjoy as you're heading out the door.
Maple sausage, apple, and sage strata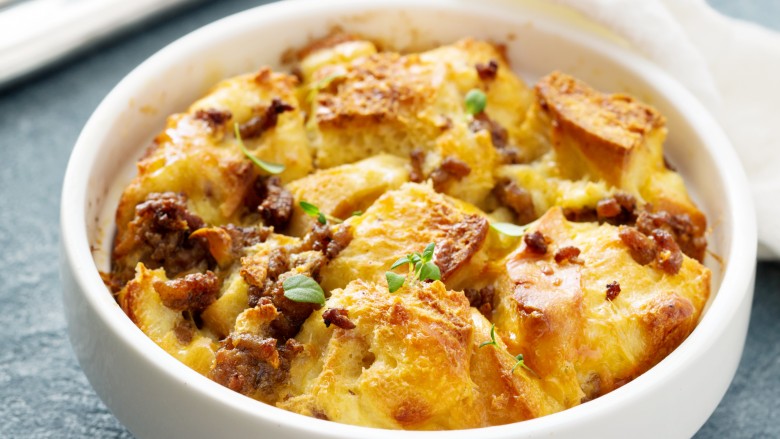 Shutterstock
Made with bread, eggs, and cheese, stratas are ideal casserole dishes for the overnight treatment since they generally benefit from sitting and soaking flavors. This one from The Stay at Home Chef shows a satisfying breakfast doesn't have to require stressing out first thing the morning. English muffins, sweet maple sausage, diced apples, fragrant sage leaves, eggs, and two kinds of cheeses are combined in an oven-safe dish. Cover and refrigerate overnight and bake in the morning for delectable results that will make your kitchen smell ridiculously good.
Overnight ham and cheese cups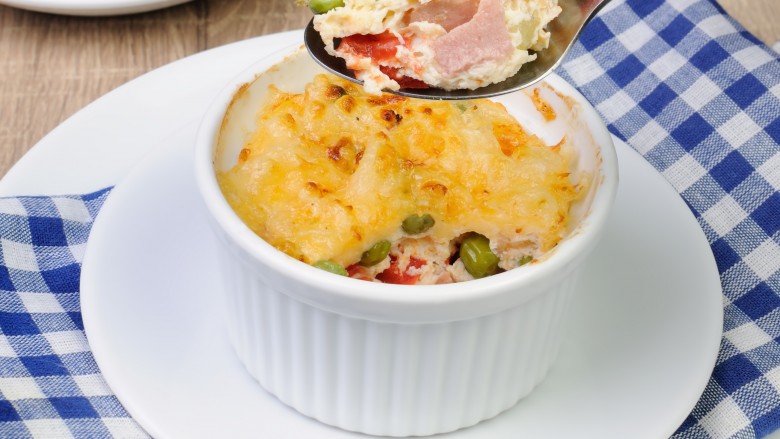 Shutterstock
Ham and cheese egg cups for individualized breakfast bliss is a concept I can certainly wrap my brain around. This recipe from Sprinkle With Flour takes savory bread pudding and makes it personal. A mixture of bread cubes, ham, eggs, and milk is assembled in small ramekins. Secret ingredient? Mustard powder adds sneaky depth of flavor to the dish. Cover with plastic and chill in the fridge overnight to let the bread soak in the custard. By the time your alarm goes off, you're all but set to go for breakfast. Simply transfer the egg cups to the oven and bake until set. Enjoy the ease.
Ham croissant breakfast casserole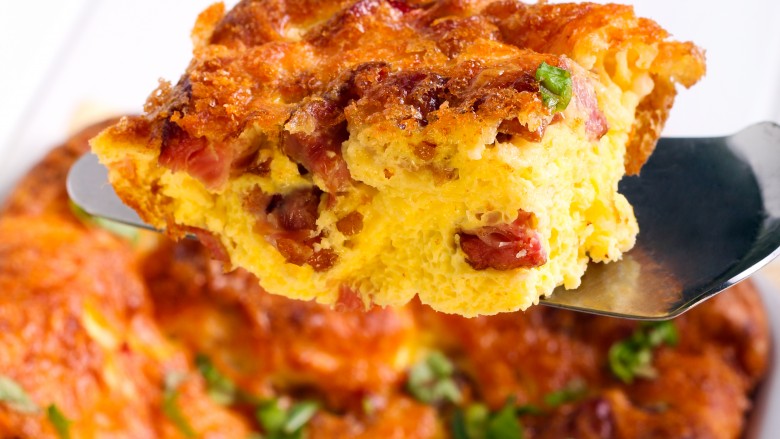 Shutterstock
You can never have enough recipes for breakfast casseroles in your repertoire, IMHO. Rich, filling, and good for busy people, they are lifesavers for cooks who want to get to the business of eating ASAP after waking up. This recipe from Cooking With Janica uses buttery croissants as the base for creamy egg custard and cheese. So far this all checks out to me. Overnight chilling gives the flavors plenty of time to mingle. In the morning, just bake, serve, and enjoy. Some things in life really are that simple.
Overnight autumn breakfast quinoa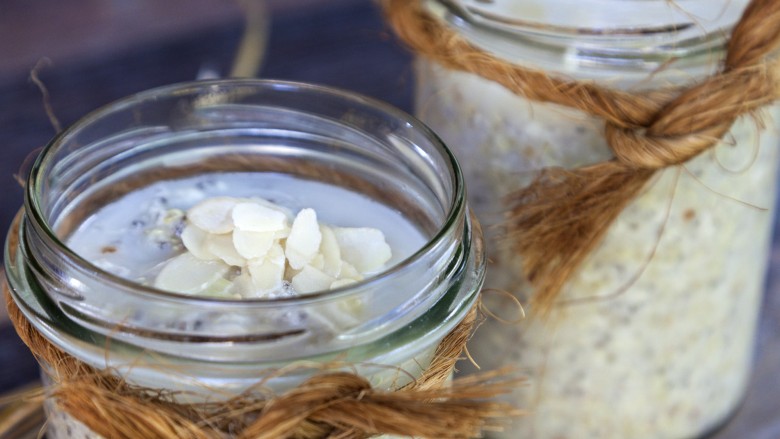 Shutterstock
If you haven't already jumped on the quinoa bandwagon, what are you waiting for? This nutritious ancient grain is incredibly hearty, extremely versatile, and delicious in many preparations. This recipe from How Sweet It Is makes quinoa the star of an overnight breakfast that involves creamy Greek yogurt, nutty almond milk, and as well as nuts and fruits. While the title of the recipe reads "autumn," you can certainly substitute with your favorite add-ins and work with seasonal fruits as you see fit. Personalization always makes me happy. Refrigeration overnight helps this dish taste even more spectacular in the morning so you're all set up for starting the day unhurried.
Overnight breakfast egg bake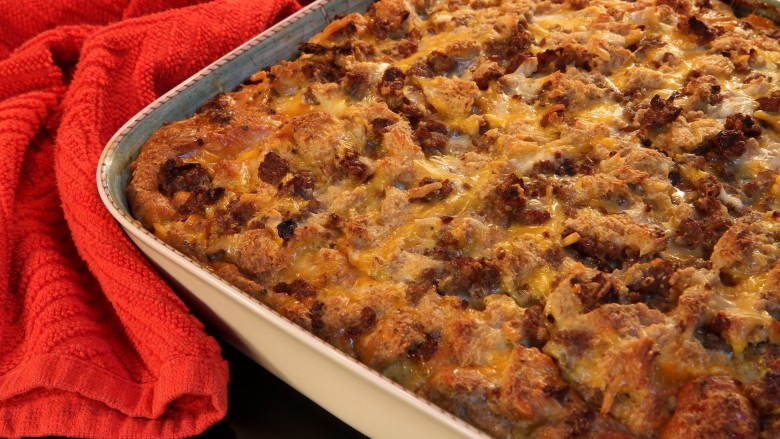 Shutterstock
Here's another egg bake to keep you full all week. This recipe comes from A Pinch of Grace and brings together all the usual suspects—eggs, milk, and bread—along with a few surprises to keep things interesting. This dish incorporates chopped broccolini as well as garlic and onion powders and turmeric for an extra flavor boost and some advantageous anti-inflammatory properties. Prepare this ahead of welcoming out-of-town guests, bake it the first morning after they arrive, and enjoy the praise — but be warned, they may never want to leave your house. I guarantee this breakfast casserole will make it into your regular routine.
Don't lose your mind on busy mornings. Whether you're smack dab in the midst of the busiest week of your life or just want to enjoy a slow morning with your family on the weekends, these overnight miracle breakfast dishes will help see you through.