The Heartwarming Way Alton Brown Wants You To Celebrate His Birthday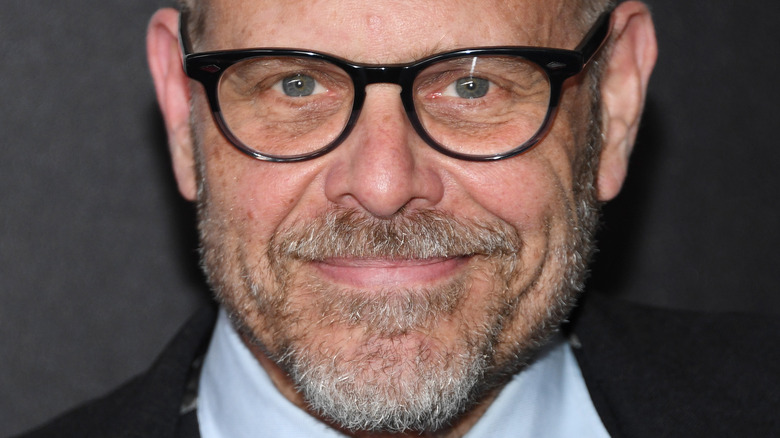 Dimitrios Kambouris/Getty Images
For all you cooking show fans out there, you are most likely familiar with Alton Brown. The Food Network star garnered a loyal fanbase through his hit culinary shows such as "Iron Chef" and "Good Eats," which ran for an impressive 14 seasons. Known for his whimsical sense of humor and somewhat temperamental 'tude, Brown also knows how to keep things real. During the dark days of the COVID-19 pandemic, the "Cutthroat Kitchen" host launched a YouTube show called "Quarantine Kitchens," inviting his fans into his home and rocking all of our worlds in the process. 
Fans have praised Brown's authenticity and his ability to be himself on his weekly series. "It's kind of the unplugged version of me," the famed food personality shared in a 2020 interview with Fast Company. "It's really peculiar after all these years to have a new brand." 
Speaking of all his years, July 30th marks Alton Brown's 59th birthday. And all he wants for his special day is some cold hard cash. But not for himself. Brown shared a Twitter post from the Atlanta Humane Society requesting immediate support for dozens of dogs that were recently rescued.
Brown urges people to donate to furry friends in need of some love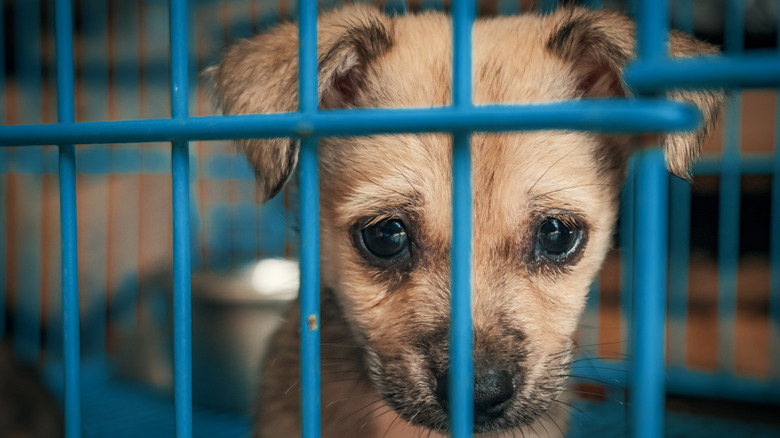 Shutterstock
"Today, our Animal Protection Unit is in south Georgia where 45 dogs were found living in dirty pens enduring the scorching Georgia summer heat," a Twitter post by @atlantahumane reads. "25 of the dogs are on their way back to Atlanta right now, & your support is urgently needed."
Brown's connection to the cause may be more personal than you think. Fans of the celebrity chef probably also know and love his adorable pup, Abigail. Endearingly nicknamed Scabigail, Abigail was one of 77 other dogs rescued by the Atlanta Humane Society after they were discovered in horrific conditions in Murray County Georgia. As a result of owner neglect, Abigail developed a parasite-induced skin condition called mange, which resulted in "inflamed scabby skin and total hair loss" (via Atlanta Magazine)
The Humane Society created an Instagram account for the beloved canine, with a humorous bio that read, "On a mission to grow all of my hairs back. Every. Single. One." The dog account immediately gained traction, accumulating 3,000 followers in a couple of weeks. When Brown stumbled across the page, it was love at first sight. The rest is history.
In Brown's birthday post, he added a caption stating, "Hey Twitter ... today is my birthday. How about making a small donation to help these dogs out? I'm doing it right now. Thanks!" The post has already received over 1,400 likes and 180-plus retweets. Happy Birthday, Alton Brown!