Jollibee Is Probably Going To Open A Location Near You. Here's Why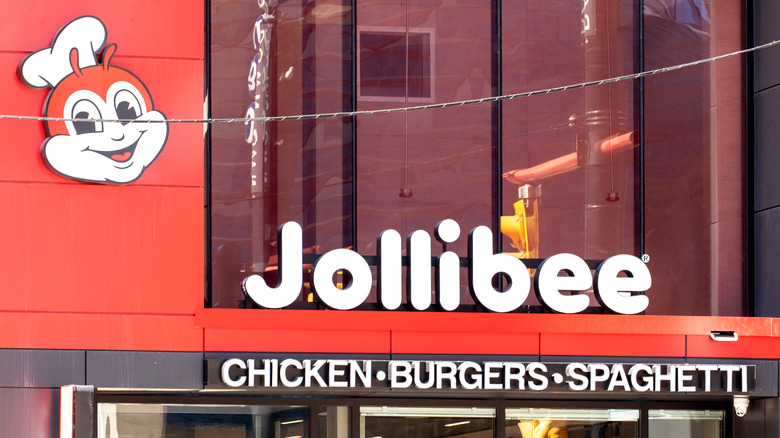 Shutterstock
When the late, legendary TV chef Anthony Bourdain took his show, "Parts Unknown," to the Philippines, he made it a point to stop by one of the country's most famous exports: fast food chain Jollibee. In a memorable video clip that has him entering and lining up to buy a meal, Bourdain confesses, "I sneer at fast food, revile it at every opportunity. But I am also a hypocrite because to me, Filipino chain Jollibee is the wackiest, jolliest place on Earth." He then proceeds to order the fast food restaurant's spaghetti (with hotdogs) and the deep-fried Chickenjoy which he consumes with satisfaction (via YouTube).
And while it may be true that, as Bourdain pointed out, "there is a Jollibee wherever there is a homesick Filipino," there might soon be one close to where you are, thanks to the fast-growing chain's expansion plans. As QSR reports, the company is set to open in 28 new North American locations. Among them are a slot in downtown Chicago and an outlet at the heart of New York's Times Square. The larger goal: to open 300 locations across North America by 2024. 
Jollibee currently has a presence in just 12 states and four Canadian provinces. The brand's "big vision," according to Jollibee's North America president Maribeth Dela Cruz, is to establish itself as "one of the top-five restaurant companies in the world, and North America for one is going to be a key market for that international expansion."
Jollibee will kick-start expansion by opening in areas with a Filipino American presence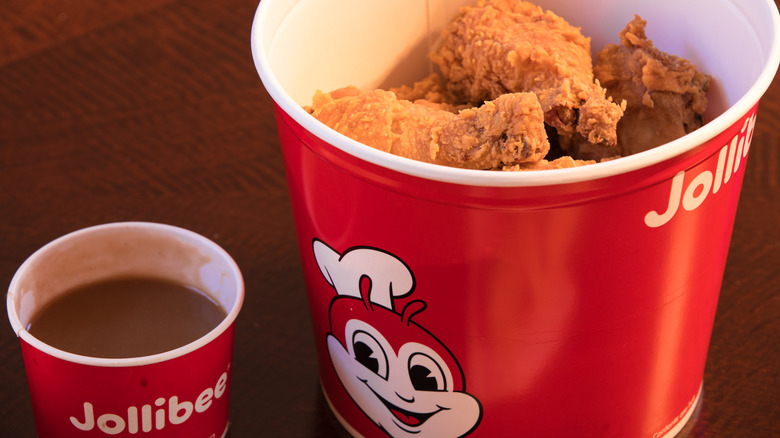 Shutterstock
Jollibee isn't planning to move too quickly, though, because as Dela Cruz pointed out, the restaurant chain will start by setting up shop in places where there are already plenty of Filipino Americans. Once that box has been ticked, Jollibee will seek to build on and diversify its customer base. Dela Cruz told QSR that its North American expansion plans will be driven in part by a growing interest in and acceptance of international brands. 
Jollibee is known for serving fast food iterations of uniquely Filipino dishes including its signature fried chicken and a house "Yumburger" with its own special sauce. It also has specialty Filipino dishes like Palabok Fiesta – a noodle dish blanketed with garlic sauce and dotted with bits of pork rind, shrimp, and egg. Expect the new restaurants to feature dual drive-thrus, curbside pickup parking, outdoor seating, and mobile orders in restaurants.
The Filipino chain isn't exactly a stranger to the American market; aside from its existing restaurants, it also acquired California chain Coffee Bean & Tea Leaf in 2019, which, as of the time it was acquired, had a footprint of almost 1,200 stores that spanned 25 countries (via CNN). Perhaps Jollibee will apply some of the lessons Coffee Bean might have learned as it took on the U.S. market.