How DoorDash Is Trying To Help Minimize Food Waste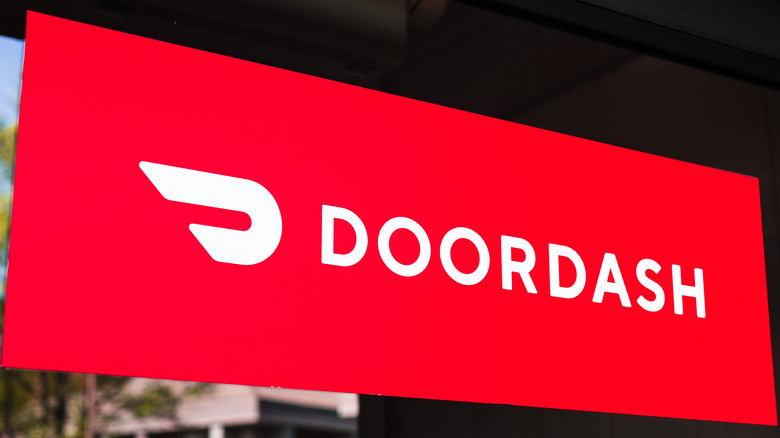 Shutterstock
Food waste is widely documented as being a significant issue in the United States. Information provided by the Food & Drug Administration shows that up to 40% of food in the supply chain is thrown away, having major effects on the economy and environment.
Research by RTS notes that $218 billion worth of food is binned annually, meaning families could save around $1,600 every year if they simply stopped buying food they do not need. The same analysis also notes that food waste is a major contributor of polluting gases because of the huge quantities of goods that sit rotting in landfills, as it "produces nitrogen pollution, which causes algae blooms and dead zones." In fact, the World Wildlife Federation adds that "the production of wasted food in the United States is equivalent to the greenhouse emissions of 37 million cars."
Tackling the meaty problem of food waste should therefore be a top priority of governments, companies, and consumers alike. That's why the food delivery experts at DoorDash have chosen to combat this pressing issue by utilizing the knowledge provided by ReFED, helping to provide meals to people in need across America (via DoorDash). Here's how this program works.
DoorDash has partnered with numerous food charities to help people in need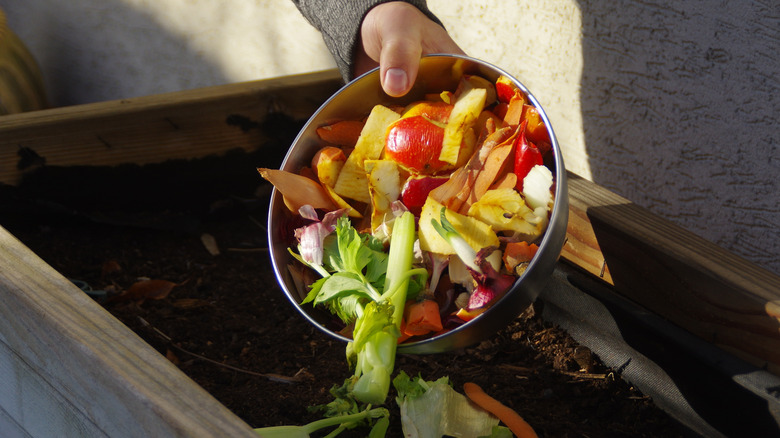 Shutterstock
As explained by DoorDash, Project DASH supports efforts to minimize food waste, and aims to offer transport services to community organizations involved in sharing food and other essential supplies to vulnerable people in their neighborhoods. Initially launched in January 2018, DoorDash expanded the program in late 2019 in an effort "to facilitate deliveries for food recovery organizations connecting donated surplus food to hunger relief nonprofits." Users need only request a Dasher through DoorDash Drive when there's a donation available.
DoorDash adds that numerous aid programs, including those operated by 412 Food Rescue, Replate, and Copia have all benefited from the initiative, leading to one million pounds of food being diverted from dumpsters to over 250 nonprofit organizations in the program's first year alone. As an added bonus, Project DASH also helps to reduce food insecurity, which Feeding America estimates affects 42 million people.
Combating food poverty is a priority of ReFED, which is committed to ensuring excess food is prevented from going to waste by giving it to people in need (via ReFED). As such, DoorDash believes that over 13 million meals have been delivered through its Project DASH campaign, with over 11 million of those meals being delivered since the COVID-19 shutdowns began in March 2020, ultimately benefitting more than 800 cities across the U.S. and Canada.