The Reason DoorDash Was Sued By In-N-Out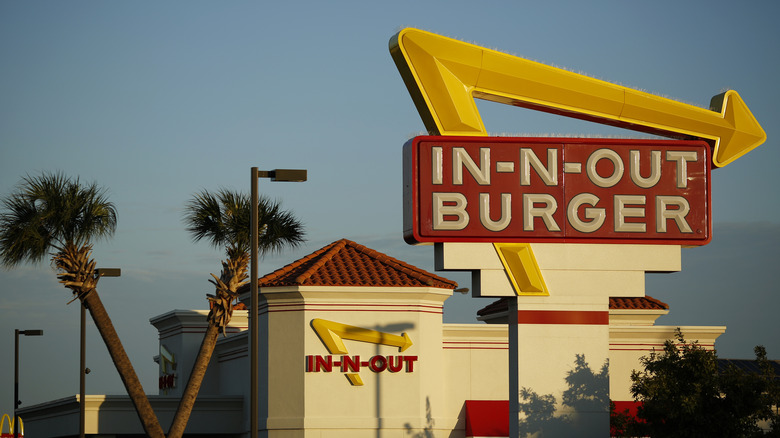 Bloomberg/Getty Images
If you get a craving for your favorite burger, but don't fancy going out to eat, you can usually count on a delivery service to bring it to you. In-N-Out, a popular burger spot, offers the chance to enjoy a meal inside the iconic fast-food chain or order without leaving your car by going through the drive-thru. So most fans were excited when they found out that they could order a cheeseburger, grilled cheese, or animal-style fries through DoorDash and chomp on their burgers from the comfort of their home.
You would think that In-N-Out would be excited to be selling through a delivery platform, since it can be an additional revenue source and way to reach even more customers. But In-N-Out wasn't exactly happy with DoorDash. It turns out there was a big controversy around ordering burgers and fries through the app. So much so that In-N-Out took DoorDash to court and sued them for various reasons when DoorDash refused to comply with their wishes, according to Eater. So, what happened?
DoorDash never asked permission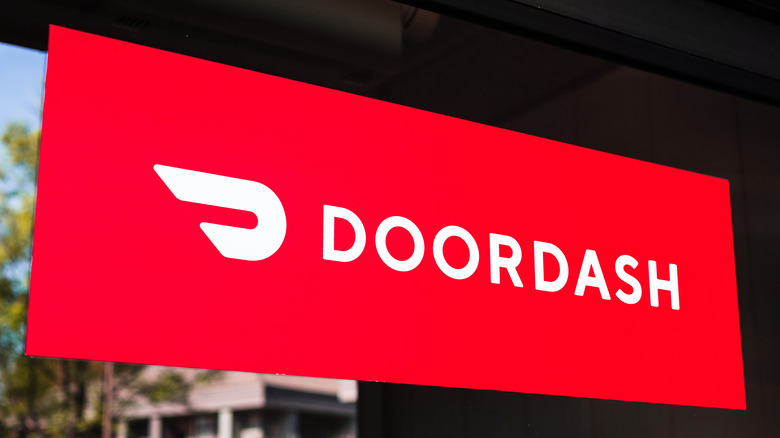 Shutterstock
Well, it appears DoorDash may have been in the wrong here, because they never had permission from In-N-Out to offer their menu items. That is, DoorDash allegedly created a fake profile using In-N-Out's logo for their app and website so customers could order food from In-N-Out, and as a customer, nothing would seem amiss.
In an official statement, In-N-Out claimed, "DoorDash is using our food and trademarks in a way that implies we have some kind of partnership or agreement with them, when that is not the case." After numerous talks with the company, In-N-Out ultimately took DoorDash to court, claiming trademark infringement for using their name and logo without permission, per Eater. In-N-Out was also concerned about safe food handling practices as well as the temperature of the food (via TechCrunch).
Surprisingly, this isn't the first time DoorDash has annoyed and angered other restaurants and chains. In the past, they've reportedly taken it upon themselves to offer menu items, use restaurant logos, and increase prices significantly without consulting with the restaurant first or even having permission to market, sell, and deliver their food, according to Eater. Next time you see a new restaurant or fast-food chain listed on DoorDash, it's possible the restaurants haven't agreed to sell through the delivery service platform.