The Real Reason It's So Hard To Get Your Hands On Vintage Pyrex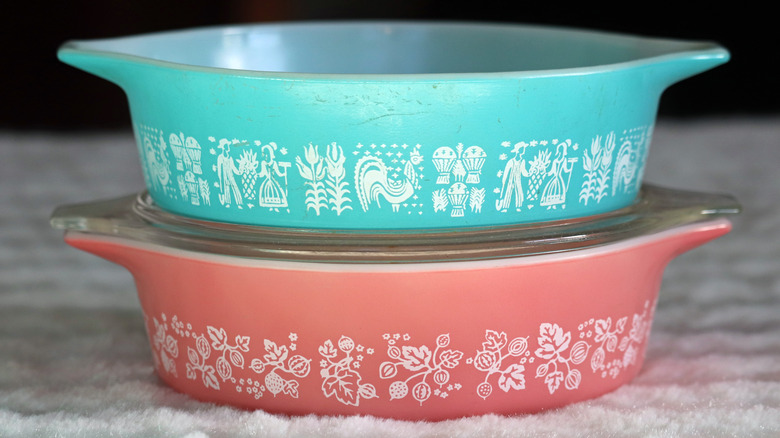 Shutterstock
Are you a collector? When you love being in the kitchen, it's easy — sometimes without even trying — to become one. From vintage tea towels to aprons to barware to copper pots and pans, those of us who enjoy cooking often start to accumulate dishes, tools, and other kitchen accoutrements. One category of kitchen items that has long caught the eye of collectors is Pyrex glassware, introduced in 1915 by Corning Inc. (via Eater). 
A collection of mixing bowls, casserole dishes, mugs, salt and pepper shakers and more, Pyrex was a new kind of glass — borosilicate glass, to be specific — which was much more resistant to heat. Home cooks, therefore, could prep, cook, and serve food, all in the same dishware. For years now, thrift store addicts and yard sale aficionados have been scooping up vintage Pyrex, which tends to feature bright colors and cheery patterns. But finding the covetable glassware, especially in complete sets, has become challenging. So if you're in the market for some, you might be out of luck. 
Television made this glassware a trend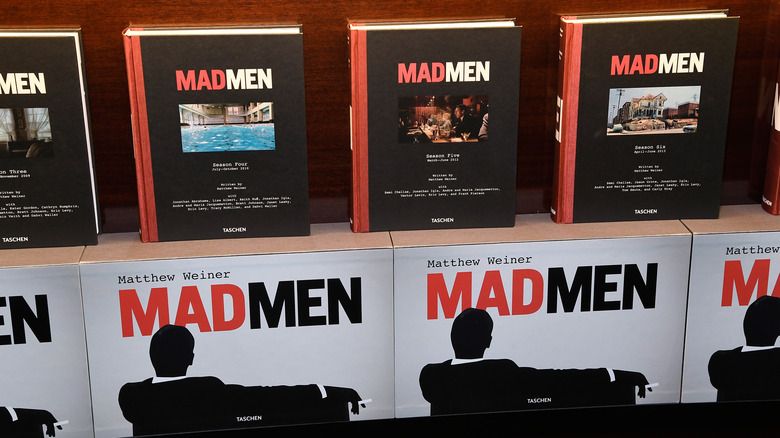 Frazer Harrison/Getty Images
If you're a fan of vintage Pyrex, you might encounter some trouble expanding your collection. According to Eater, it all comes down to network television. "Mad Men" premiered on AMC in 2007, and following the series' massive success, interest in all things vintage piqued. On the show, office manager extraordinaire Joan Holloway prepared dinner for her husband in a pink lidded casserole dish, while Don Draper's better half busted out the Pyrex for party snacks. The series caused interest in vintage Pyrex to spike, with long-term collectors that were used to easily locating the glassware at yard sales and thrift stores finding the items harder to come by — and more expensive when they were available.
As if "Mad Men" didn't do enough to spark interest in Pyrex, it was followed up, in 2017, by the launch of the Amazon series "The Marvelous Mrs. Maisel." This show, also set in the 1950s, traces the rise of spunky female comedian Midge Maisel, who also happens to cook in Pyrex. "The market is definitely different," Jennifer Ashley, author of the book "Shiny Happy Pyrex People," told the outlet. "You have more competition for each piece, especially among collectors, and thrift stores like Goodwill now have their own auction sites." So, there you have it. If you're looking to grow your Pyrex collection, brace yourself for a challenge.