The Heartwarming Reason One Waffle House Waitress Received A $1,000 Tip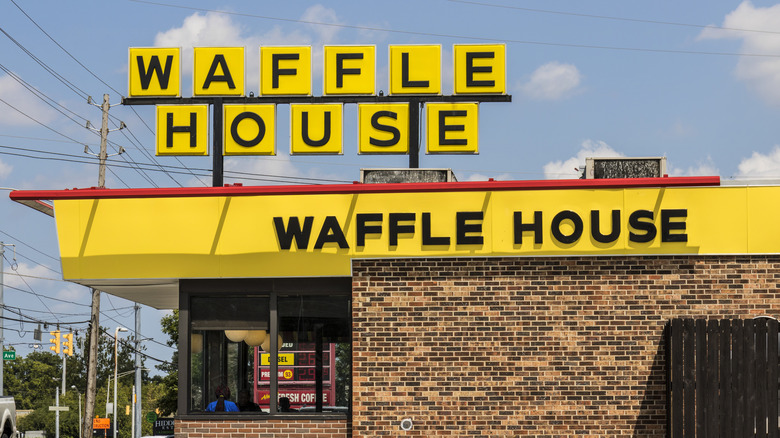 Shutterstock
Being a mother is one of the toughest jobs there is. And for mothers also working jobs outside the home in addition to their parenting duties, a sick child or lack of reliable childcare may mean pulling double duty. One working mother in Greensboro, North Carolina was recognized for her effort by a generous country music star, who left her a $1,000 tip on his $12 bill, after he witnessed all the hard work she was putting in to provide for her family, according to WSOC-TV.
Shirell "Honey" Lackey was working a double shift at the Greensboro Waffle House last week, putting in a grueling 14 hours serving in the restaurant (per 8 News Now). She had been on the clock from 7 a.m. to 9 p.m., taking care of customers while also looking after her young daughter, Bella. One country music performer, who has remained anonymous, was so moved by Lackey's hard work and dedication that he decided to help give her a little encouragement and financial support after such a long day.
Lackey was working a double shift while caring for her young daughter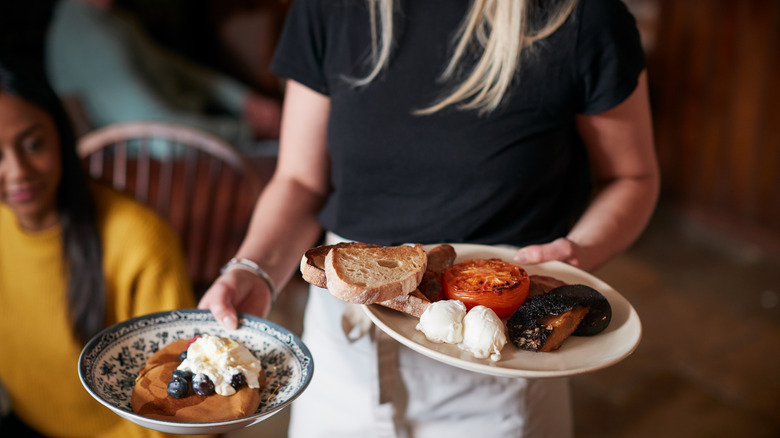 Shutterstock
The country music performer and some of his associates just happened to be placing a takeout order at the North Carolina Waffle House when they noticed Lackey caring for her daughter at the restaurant in between performing her customer service duties. When paying for his to-go meal, the star decided to leave a $1,000 tip, on top of an additional $50 tip that had been left by another generous member of his entourage. In addition to the large tip, the star also had baby toys and clothes, as well as two free concert tickets, delivered to Lackey's home to help support her and Bella.
"He was like, 'I have to respect a mother that would do whatever it takes to support their child in a society where people don't even want to work anymore,'" Lackey told 8 News Now, adding "It feels good to be recognized. I mean, I don't do it to be recognized, I do it because Bella is everything, but it's nice to be recognized for doing the things we do as mothers."