Molson Coors Could Be Discontinuing Your Favorite Beer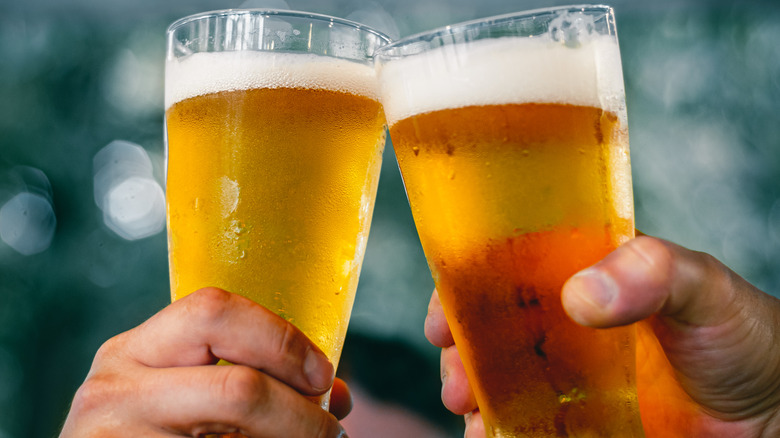 Shutterstock
Molson Coors aficionados take note: It may be time to stock up on your favorite adult beverage. The Chicago-based beverage company is discontinuing 11 brands, including Keystone Ice, Keylightful, ABV Icehouse Edge, Mickey's Ice, Milwaukee's Best Premium, Miller High Life Light, Hamm's Special Light, Steel Reserve 211, Olde English HG 800, Magnum, and Henry Weinhard's Private Reserve, according to Food & Wine. 
The thinning of the herd is part of the company's multi-year revitalization plan. Initiated almost two years ago, the strategy aims to deliver the sustainable top-line growth that CEO Gavin Hattersley reminded investors has been just of reach in recent years (via Seeking Alpha). Delivering an overview of second-quarter results, Hattersley said the plan is paying off with the "significant premiumization of our portfolio." That's good news for fans of Molson Coors' higher-price-point beverages, like hard seltzers, but maybe not so great for steadfast followers of some of the company's lower-priced brands.
"We intend to maintain that high level of premiumization service," Hattersley said in the call. "So after an extensive analysis of our business, we are meaningfully streamlining and premiumizing our U.S. portfolio, discontinuing around 100 SKUs, including the elimination of 11 economy brands altogether."
These 11 brands are out, so what's in?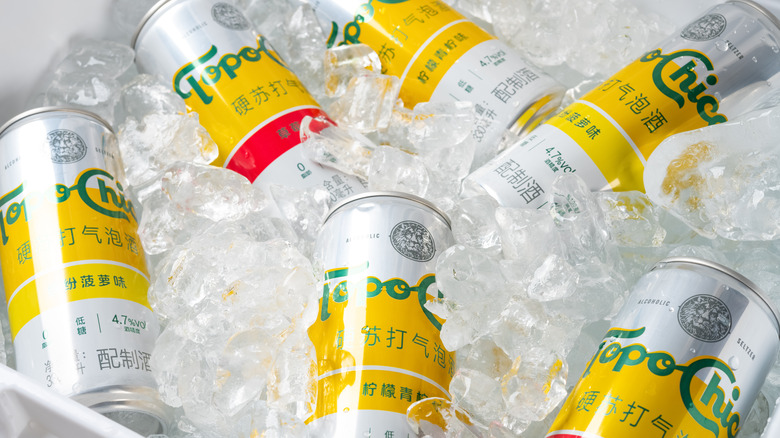 Shutterstock
During the call with investors (via Seeking Alpha), Molson Coors' CEO Hattersely acknowledged the negative impact the move will have on distributors in regions where the discontinued beverages have strong followings. He said local sales teams will be partnering with distributors and retailers to identify other brands in the portfolio that may appeal to consumers of the discontinued beverages. 
Hattersley didn't venture to make any off-the-cuff suggestions specific to how local sales teams will convince die-hard fans of a discontinued brand to choose another option in the Molson Coors portfolio. We'd venture to guess in-store tastings may be part of the strategy. This latest move is one in a string of changes Hattersley has implemented since he took the helm as CEO at Molson Coors in 2019, according to Food Dive. His previous and ongoing initiatives include quadrupling production of seltzers, partnering with Yuengling and Topo Chico Hard Seltzer, and developing CBD beverages through a partnership with Hexo. Hattersley is also an advocate for growing the company's portfolio of non-alcoholic options.