What Jay-Z And Beyoncé Like To Eat, According To A Celebrity Chef - Exclusive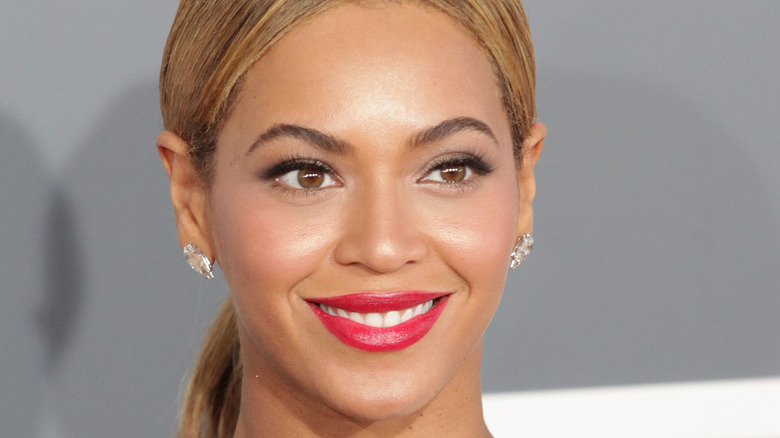 Shutterstock
We know a lot about Jay-Z and Beyoncé's lavish lifestyle — from their penchant for Porsches (per Fabulous Life) to their collection of mansions in locations ranging from New York to Los Angeles to New Orleans (via Street Easy). Of course, Jay-Z and Beyoncé are humans like the rest of us, and that means they eat. But, what? It's hard to imagine them scarfing down Cheetos in a six-figure vehicle, or chomping on some popcorn in that house in the Hamptons which Behind the Hedges reported was worth $26 million. So what does please the palates of a couple worth, according to Forbes, over $1 billion?
We've got the dish, thanks to "Top Chef" judge Kwame Onwuachi, who cooked for Jay-Z and Beyonce's post-Oscars Gold party. In an exclusive interview with Mashed, Onwuachi revealed what he served to delight celebrity royalty and how he tailored the menu to his guests. "There were so many things," Onwuachi said. "I did a menu based on Brooklyn and Houston for Jay-Z and Beyoncé. So everything from refined chopped cheese sandwiches, with wagyu and truffles, to a crustacean station with a bunch of Creole accouterments. It was really, really cool."
Cooking for Jay-Z and Beyoncé was the "pinnacle" of chef Onwuachi's career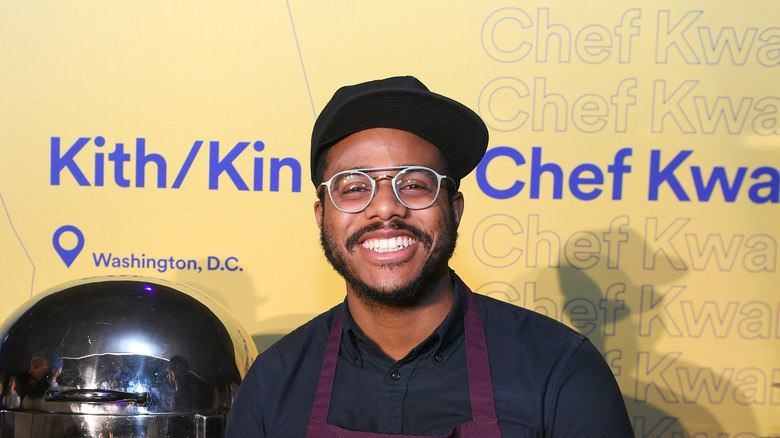 Bryan Steffy/Getty Images
Onwuachi's career trajectory has been meteoric; in addition to his stints on "Top Chef" — first as a contestant in Season 13, and most recently as a judge — he won a James Beard Award, opened five restaurants before turning 30, and recently was named "Chef of the Year" by Esquire (via Patch). So astonishing has been his rise that a new motion picture about his life, "Notes from a Young Black Chef," is in the works, starring LaKeith Stanfield (via New York Times).
Yet, with all these wins, Onwuachi says nothing quite topped cooking for Jay-Z and Beyoncé. "That was pretty memorable for me," said Onwuachi, who has also fed the Obamas and Dave Chappelle. "Being from New York, Jay-Z has always been my favorite artist, and to cook for him — that was one of the pinnacles of my career, I would say." While some of the other highlights of Onwuachi's career have been captured before an audience of millions, the Gold Party was especially meaningful to Onwuachi because it was outside of the public eye. "That was very private. No press was allowed. And it wasn't about that," he explained. "It was really about just being able to cook for someone that I looked up to for my entire career or my entire life outside of my career." Most importantly, did Jay-Z like what Onwuachi served? "Yeah, he liked it all!" Onwuachi confirmed.
Chef Kwame Onwuachi's most recent collaboration has been with Belvedere Vodka. Explore their Organic Infusions line.