Nearly 27% Say This Is The Worst Protein On Chipotle's Menu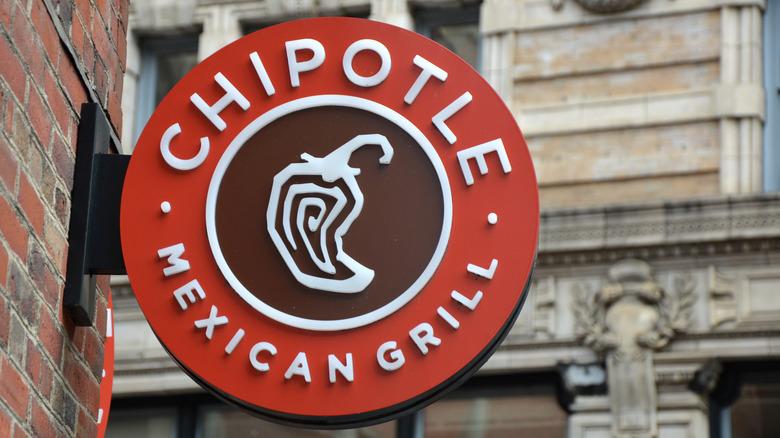 Shutterstock
Chipotle allows eaters to build their own meal with a choice of protein or protein-rich veggies, then smother that base with as many toppings as they can fit within their given tortilla, bowl, salad, or shell. We wanted to know more about the best protein to build a burrito or bowl, so we asked 646 different Chipotle eaters in the U.S. which protein was their least favorite starter — and the results may surprise you.
Nearly 27% of respondents say they could skip the veggies. This may be, in part, due to the fact that Chipotle doesn't hype up this ingredient. Even on the Chipotle restaurant menu, the chain makes the idea look like a guacamole topping more than a protein filler, although we know Chipotle does have fajita vegetables, corn, and much more that eaters can add. The next runner-up for "least favorite" is in the vegetarian category too, with 21.52% of respondents disliking sofritas. For those who aren't familiar, sofritas are the plant-based faux meat offered at Chipotle. The ingredients feature traditional Latin spices as well as soybeans (via Chipotle).
As for popularity, just about anything with sofritas ranks near the bottom for Chipotle, according to Mashed readers. It's not a hatred of plant-based foods either, just a specific dislike of sofritas. As for the favorite fillers at Chipotle, it seems this next listing is divisive, with 21.52% of respondents also listing barbacoa as the worst protein on the menu. But what about the other meat options?
Chipotle fans love their meats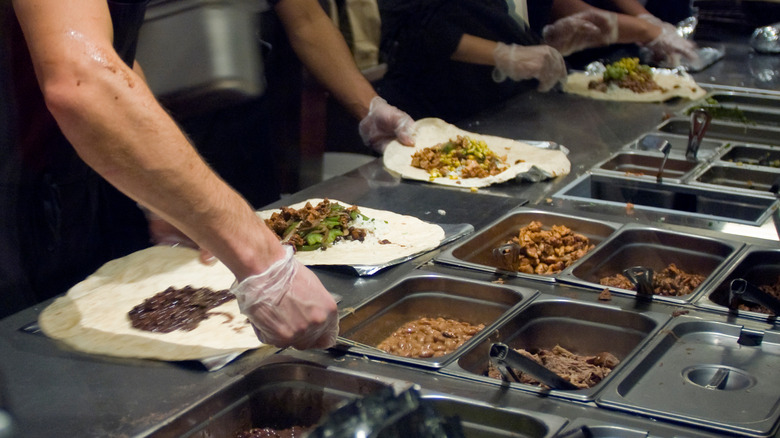 Shutterstock
Our survey didn't reveal a lot of love for barbacoa, despite other previous rankings touting barbacoa as a favorite. What was popular, however, were Chipotle's steak and chicken options. Only 9.75% of respondents listed chickens as their least favorite, while only 7.28% of respondents avoided the steak. It seems like the meats, overall, are the showstoppers at your local Chipotle.
This data would seem to match other research into Chipotle favorites as well. Inquiry columnists were able to unofficially list Chipotle's chicken as the favorite filler (via Inverse), a statement backed up by a brand rep confirming the most popular dish at the restaurant as well — again chicken (via Eat This). Specifically, the most popular dish at Chipotle was listed as the chicken burrito bowl with white rice and black beans.
So while everyone may have a Chipotle favorite and a good debate about which food should rank second, people seem rather united that veggies and vegetarian-based fillers are the least favorite Chipotle foods.