Why Twitter Is Calling For A Kroger Boycott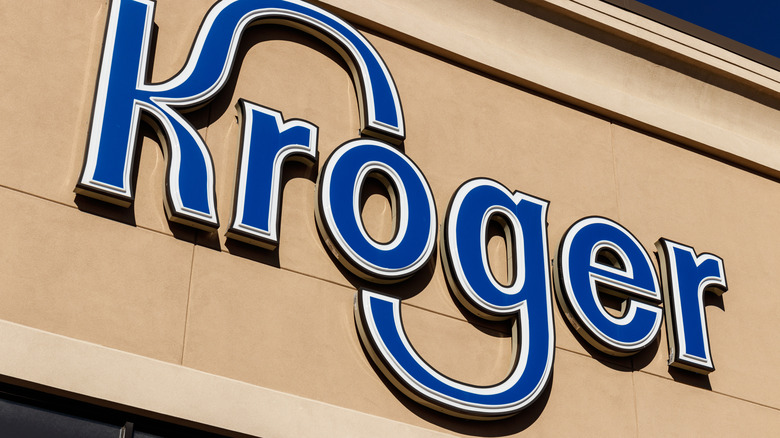 Shutterstock
Twitter's directed its evil eye at Kroger again. No — this time the social media outrage has nothing to do with the company's decision to close stores instead of paying its workers COVID-related hazard pay (via The Washington Post). Nor is the Twitter outcry about the grocery chain's strict uniform policy — one that prohibits any visible pictures or logos, protest-related or otherwise (via USA Today).
This time, Twitter is incensed over the newest member of Kroger's board of directors. On August 3, Supermarket News reported that Kroger named Former President Donald Trump's Secretary of the U.S. Departments of Transportation and Labor, Elaine Chao, to its board. You may also recognize Chao as U.S. Senate Minority Leader Mitch McConnell's spouse. 
Even long-time Kroger shoppers are vowing to quit the chain over Elaine Chao's nomination to the board. "I have shopped @Kroger for 30 years, in spite of some of my issues with them, but this is the last straw. I will NOT put 1 cent of my $$'s into Elaine Chao's bank account," tweeted one incensed Kroger customer. "If they choose to put a crook on their board of directors, they can count me out as a customer," tweeted another. "Remember when political scandals killed the future careers of those found to be corrupt? Now they get put on large corporate boards. #BoycottKroger," wrote a third (via Twitter).
Why Twitter's seeing red over Kroger's newest board addition, Elaine Chao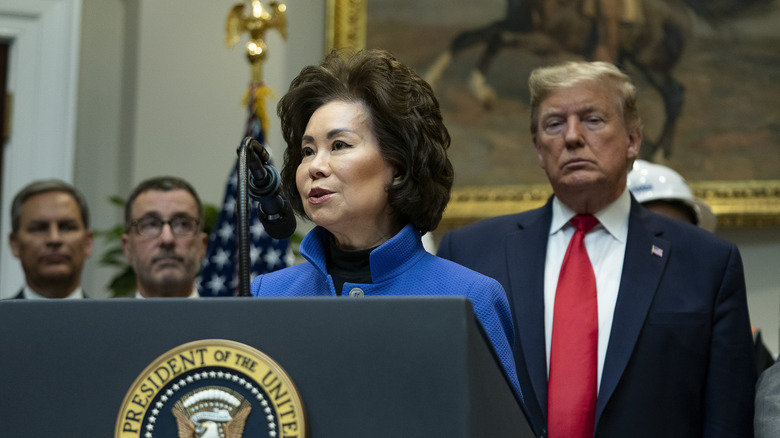 Bloomberg/Getty Images
Which political scandals is Twitter enraged about?
For one, a Transportation Department's inspector general's report published in early 2021 signaled that Chao used her position to help a family-run shipping company (via The New York Times). Potential ethics infractions listed include using administration staff and resources to amplify the company in the press and increase its political ties, along with instances of Chao asking staff members to do chores for her father. 
That's not all. In 2019, The Wall Street Journal broke a story suggesting that Chao failed to divest from a company that provided construction materials to the administration — a decision that allegedly earned her upwards of $40,000. Only after publication did Chao sever ties with the company (via Slate). Finally, a Politico investigation documents how Chao directed Transportation Department funds to her husband, Mitch McConnell's, political priorities to further his political career.
Kroger, however, is happy to have Elaine Chao. In a press release, the company celebrated its newest board addition as "an experienced national and global leader" with "deep knowledge of corporate governance" (via Supermarket News).