Costco's Popular Strawberry-Topped Cheesecake Has Finally Returned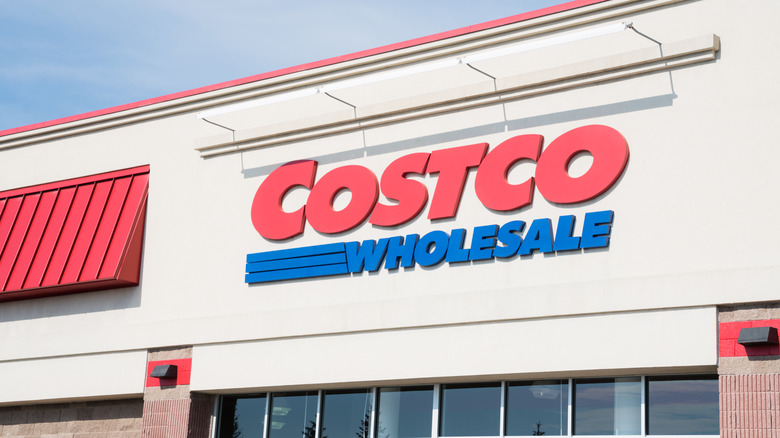 Shutterstock
Costco has great news for fans of one of their popular desserts. Their strawberry-topped cheesecake was a fan-favorite among many shoppers, who were left disappointed when it disappeared from Costco shelves. It delivers a decadent blend of rich, creamy cheesecake, refreshing fruity topping with real strawberries, and light whipped cream, making it the perfect indulgence to treat yourself with or to help celebrate a special occasion or get-together. And at over 5 pounds per cake, it is an ideal party dessert to share with others.
Fans have been long awaiting the return of this sweet treat, and now, the wait is finally over. Costco has brought this popular strawberry-topped cheesecake back to their bakery shelves, and their shoppers couldn't be happier. Instagram user @CostcoDeals couldn't wait to share the news with their followers after they saw the strawberry cheesecake at a Costco in Aloha, Oregon, posting: "Yes!!! The #strawberry topped #cheesecake are back!! Soooo good! $16.99!"
Costco shoppers were excited to see this cheesecake back on shelves
@CostcoDeal's followers were also more than excited to hear the news that this strawberry cheesecake was finally back at Costco. "Ouuuuuu! I'm On my way!" follower @wildgolddd replied, while another Instagram user agreed that the cheesecake "looked bomb." "Bought one yesterday, delicious slice of thick cheesecake," follower @darlene_aguilar74 posted.
"Oh now they have it. I had to make my own strawberry topping for the 1 I bought a couple weeks ago lol," another follower joked. Instagram user @mandy.welch86 warned that this cheesecake is so delicious that you might not be able to put it down, posting, "Don't do it people! Last year I ate at least half this thing by myself! Trying to treat my body better and stay away!!!"
So the next time you are in the market for a fruity, creamy, decadent dessert to serve up after dinner or bring to a gathering, don't look any further than your local Costco. This strawberry-topped cheesecake is sure to be a crowd-pleaser.