How Valerie Bertinelli Got Over Her Imposter Syndrome As A Chef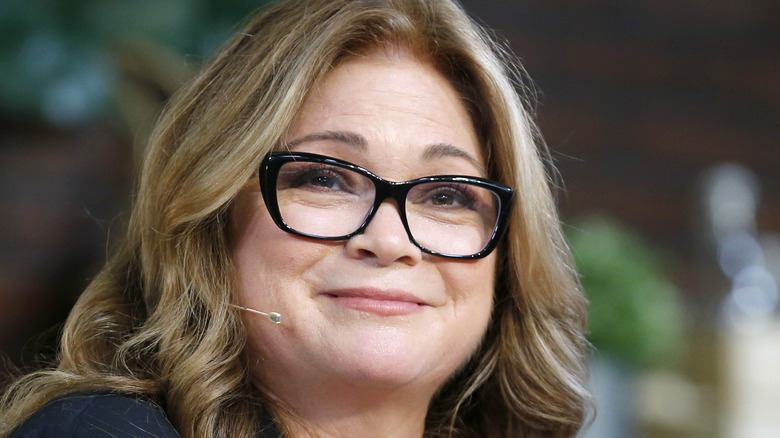 John Lamparski/Getty Images
Everyone's experienced a moment in time where they might feel somewhat doubtful of whether or not they can take on a big task, especially if it's something where they aren't typically known for their expertise. This is something that famed "Hot in Cleveland" actress and cooking TV personality Valerie Bertinelli can relate to. In an interview with Parade, the two-time Daytime Emmy winner reveals that there was a time where she suffered from some serious imposter syndrome when it came to her cooking career. Of course, she's hosted "Valerie's Home Cooking" on Food Network for 10 seasons, and she co-hosts "Kids Baking Championship" with Duff Goldman on the network, too.
According to Psychology Today, the term (first published in 1978) applies to people that have high-achieving personalities but, for one reason or another, feel they are undeserving of their accomplishments. Medical News Today cites that up to 82% of people have experienced imposter syndrome at some point in their lives. With such a wide margin of folks, who is more likely to experience it? Psychology Today notes that imposter syndrome is more prevalent among women despite there being cases where men report it as well. But, like the high-achieving person that she is, Bertinelli didn't dwell on it for long, thanks in part to her two Emmy Awards.
Bertinelli credits her two Daytime Emmy Awards for easing her fears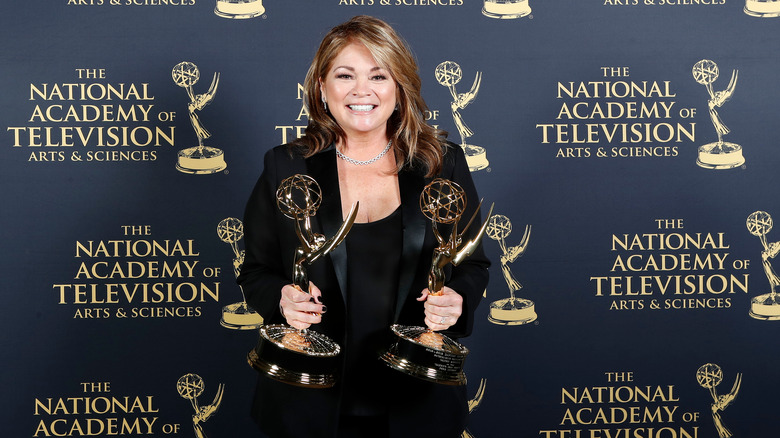 Shutterstock
In the interview, Bertinelli tells Parade that she has experienced imposter syndrome her whole life, revealing how she would repeat things to herself like "...you're so lucky to be doing this. Wait 'til they find out about you." In the interview, she also recalled the phenomenon of when actors are making the transition into the wonderful world of cooking and often get some slack — and are even made fun of — since most folks wouldn't think that they had additional talents in other areas. 
"I'm in a world where people make fun of actors trying to get into the cooking world. I've been doing it longer than I've been acting though, and I find so much enjoyment in cooking," Bertinelli details. When her show "Valerie's Home Cooking" won two Emmys, Bertinelli felt that the pains brought on by her imposter syndrome were beginning to fade away and a feeling of acceptance was beginning to set in, thanks to the recognition. So, where does she keep her two Emmys? Naturally, on her dining room table so that she can see them every day.