What It's Like To Work At Ruby Tuesday, According To Employees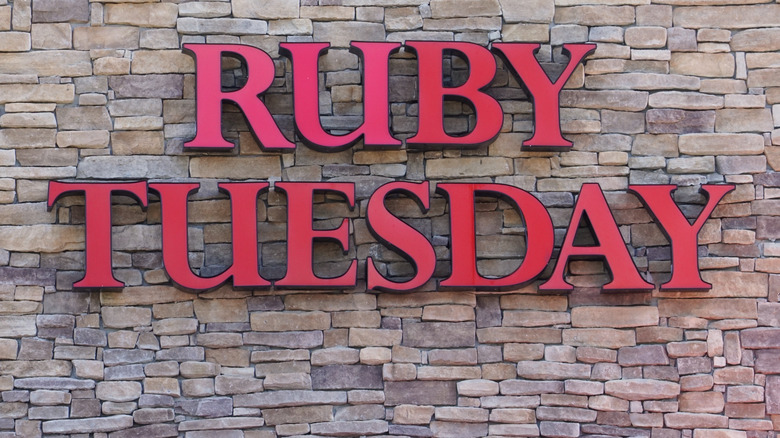 Shutterstock
As a chain of restaurants, Ruby Tuesday focuses on providing high-quality and fresh meals to its customers. According to the company's website, the brand owes its success to its employees, "who make it their business to delight each and every guest with an excellent dining experience." The perks of working at Ruby Tuesday include employee training programs, tuition aid, discounts for employees and guests at all company-owned outlets, paid time off for managerial positions, and more. 
The brand's website states, "Fresh food, great people and comprehensive benefits are the perfect ingredients for a rewarding and exciting career. In fact, we're as dedicated to the personal and professional growth of every Team Member as we are to the freshness of our food."
But what do employees think about working at Ruby Tuesday? It's mostly a mixed bag of experiences, as team members have a range of opinions to offer. It has a 3.6 rating on Indeed. 
It's both good and bad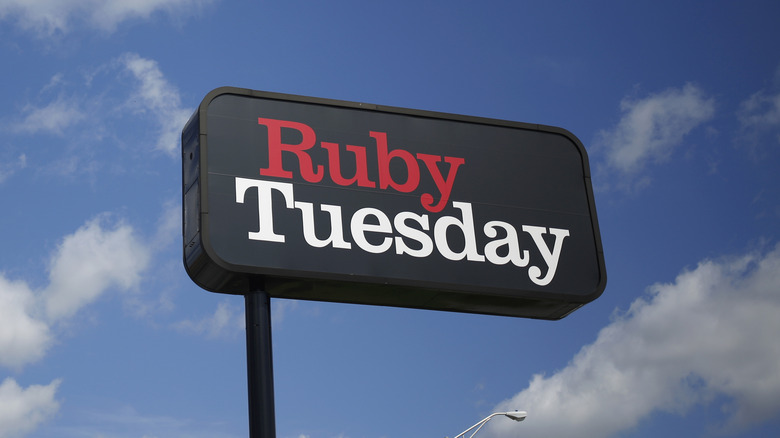 Bloomberg/Getty Images
A former employee who was pretty happy with their job at Ruby Tuesday wrote that the environment is relaxed and allows you to make good progress within the organization (via Indeed). For a former server, however, it sounds like the job was mediocre at best. They wrote, "It's a serving job, what else can I say. You're paid for the tips you earn. Anything after that, the company doesn't really give you anything but a place to do it."
Meanwhile, a former line cook at the restaurant said she appreciated having the freedom to tackle most of the kitchen duties. She explained on Glassdoor, "I ran the grill and salad line," adding that "the pros with me being the only female in the kitchen working at that location, I was able to hold down three of the lines at once, worked the most out of everyone and was able to run most of the whole kitchen by myself." But she also complained about not being able to increase the maximum amount of time she was allowed to work, which was capped at 39 hours. "That I didn't enjoy because I was wanting to be able to work more and up to 40+ hours a week/ weekly."
Multiple people mentioned the flexibility that the job offered. However, there was room for improvement. Some wrote that working at Ruby Tuesday could be stressful, especially when the restaurant was short-staffed.