What It's Like To Work At Outback Steakhouse, According To Employees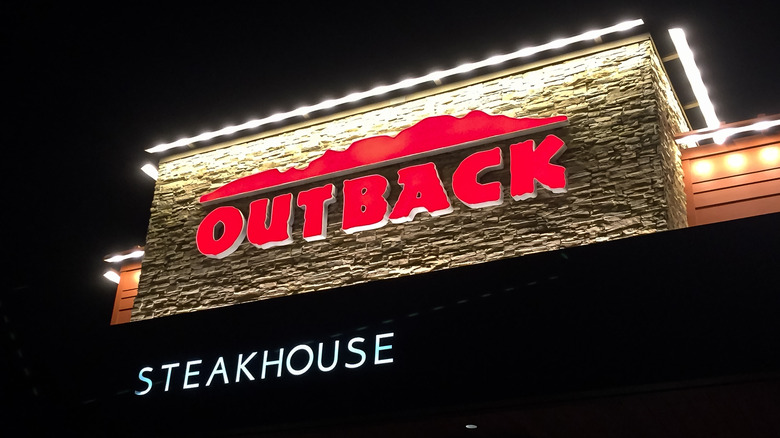 Shutterstock
If you are craving a fulfilling meal chock full of meat, one of the best places to turn to is Outback Steakhouse, a brand that offers loads of options and delicious steaks to its customers. The restaurant is proud of many things: For never compromising on quality, for providing affordable meals, and for maintaining a cozy ambience. The restaurant states, "Our casual atmosphere couldn't be more transporting — it's like you're right there in the Australian Outback."
Outback Steakhouse aims to be an inclusive employer and offers several benefits to its employees, such as health insurance, meal discounts, paid time off, an employee assistance program, and more. Not bad, huh? The brand adds, "We believe in the sanctity of the individual, the value of diversity and in treating people with kindness, respect and understanding." But how do employees at the restaurant feel about their jobs? Well, Outback Steakhouse has a 3.6 rating on Indeed and mixed reviews from workers past and present.
You can expect all kinds of experiences at Outback Steakhouse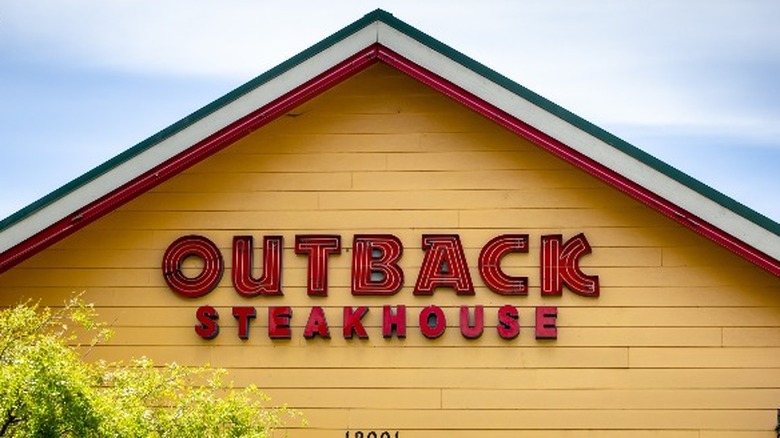 Shutterstock
According to a line cook at Outback Steakhouse, their job is pretty hectic. They wrote that the owners are lovely, but management needs to improve (via Indeed.) Also, they are grateful for the fact that they have flexible hours at work. A former bartender was not too pleased with their working conditions, though. They wrote, "This place used to be a quality restaurant, but now all their food is mass-produced off-site and the quality has gone dramatically downhill." Furthermore, they do not think that employees at Outback Steakhouse have much room for long-term growth within the organization.
Another server who works at a Knoxville location wrote on Glassdoor that it usually comes down to the management. If you have a good manager, you are likely to enjoy the gig. They also reckon that you will be able to make money on the job because it's always busy on account of being a popular chain. Someone else loved their experience at Outback Steakhouse and wrote, "Working at Outback was like working with family. Always fun and there were people to encourage and help along the way."