Neighbors Are Baffled As Police Search For Person Selling Meat Out Of A Van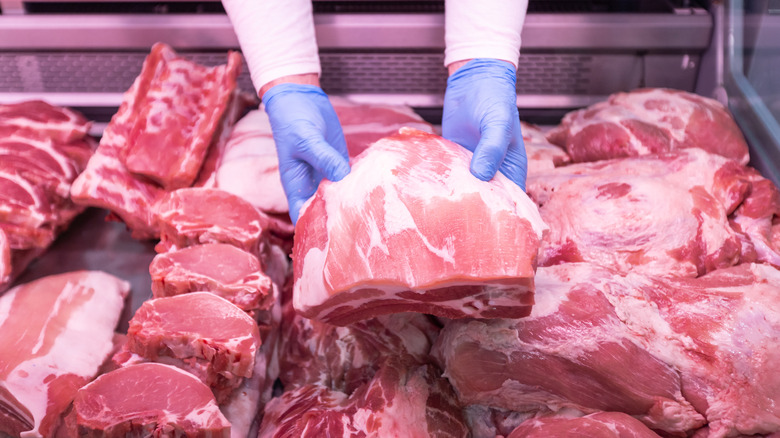 Shutterstock
When you want a good deal on some of your favorite cuts of meat, you don't have to look far. According to The Penny Hoarder, you can score great prices on your favorite meats when you buy from farmers, shop at wholesale markets, and even visit specialty grocery stores. While a cheap price can tempt anyone, shoppers should avoid buying discolored meat, cuts that put off a strong odor, or any meat that has had exposure to bacteria or the open air (via Healthline). While most reputable grocers never have to worry about these issues, the police have started a search for one particular individual who started hocking raw meat out of a white van emblazoned with an American flag logo (via The Takeout).
The van, filled with discount raw meat, has found its way across Westfield, Massachusetts and the driver has gone door-to-door, offering everyone a perhaps suspiciously great deal on meat. Concerned neighbors took videos and photos of the salesman and reported the individual to local authorities. The footage didn't show off the entrepreneur's license plate and police have urged locals to stay on the lookout and report any sightings of the individual.
A bold strategy for selling meat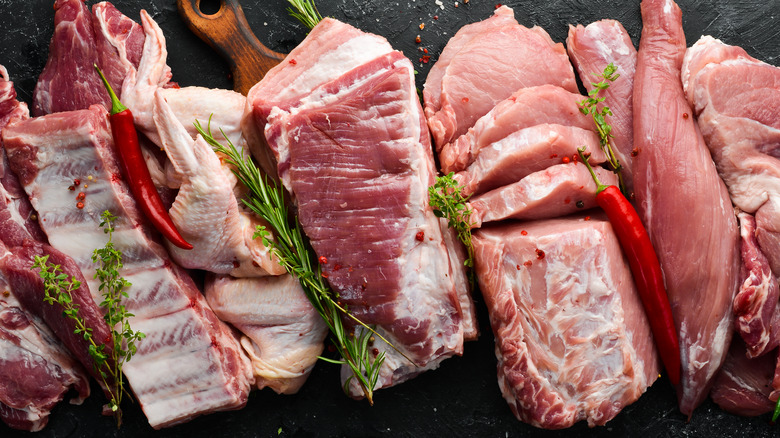 Shutterstock
While a white van sporting an American flag may not immediately cause people to take notice, the person piloting this vehicle went door-to-door, attempting to sell cuts of meat. According to Fox, one concerned resident captured footage of the salesman knocking on their door, saying, "Hey, man. How are you doing? Quick question, sorry to bother ya, I just finished up my deliveries for the day in Westfield, I got some extra orders. Want any steak half price? I got like filets, strips, like four or five dollars a cut." The resident did not buy any of the meat and the salesman left after saying good night. Besides selling meat door-to-door, the person has not acted suspiciously in any other manner.
While a great meat deal can get anyone excited, you may want to avoid taking the plunge, as you could put yourself at risk for contracting a foodborne illness. Good prices can feel like a steal, but don't risk your health in the pursuit of saving money.